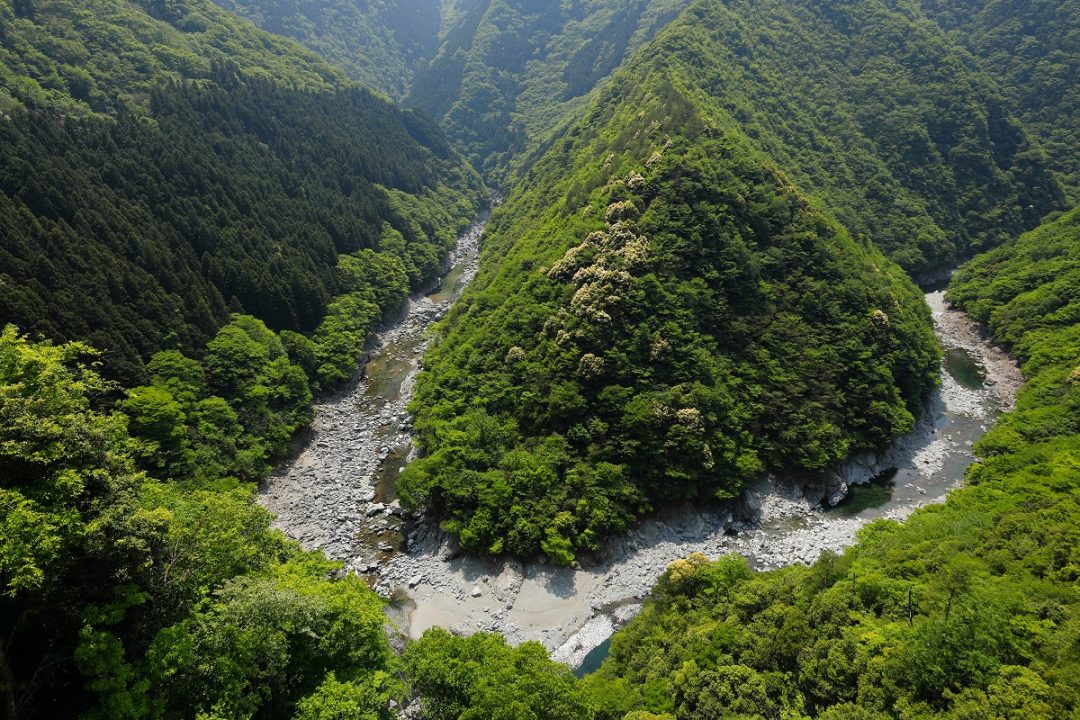 photo by Yuta Murakami
Statue of the Peeing Boy in the Iya Valley
Statue of the Peeing Boy in the Iya Valley
A valley that is ranked as one of Japan's top three unexplored regions
Closest station

JR Dosan Line, Oboke Station
Access

Take the Shikoku Kotsu Bus from Oboke Station on the JR Dosan Line (bound for Kazura-bashi Yumebutai) → Get off at the Iya Onsen-mae Bus Stop → Walk about 5 minutes to the Statue of the Peeing Boy
Location

Matsuo, Ikeda-cho to Nishi-Iyayamamura in Miyoshi City, Tokushima Prefecture
Great Stuff to See and Do!
Majestic scenery along the Iya River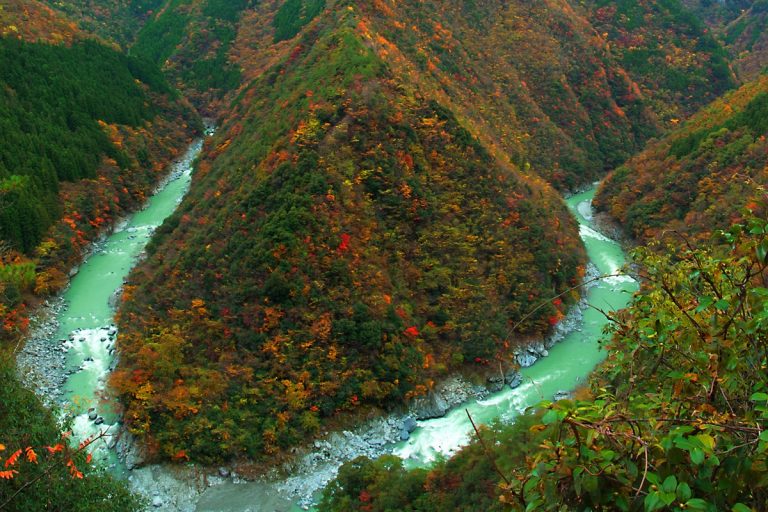 This valley is characterized by its deep V shape surrounded by mountains 1,700 meters high. Part of the valley along which the Iya River runs appears to be shaped like the character hi (ひ) in the Japanese hiragana alphabet, and is thus also known as the Hinoji Valley. Here, you can enjoy a beautiful view that was awarded two stars in the Michelin Green Guide. All of the mountains are covered in colorful leaves in autumn, creating a truly spectacular view.
A statue of a boy peeing which is a symbol of innocent courage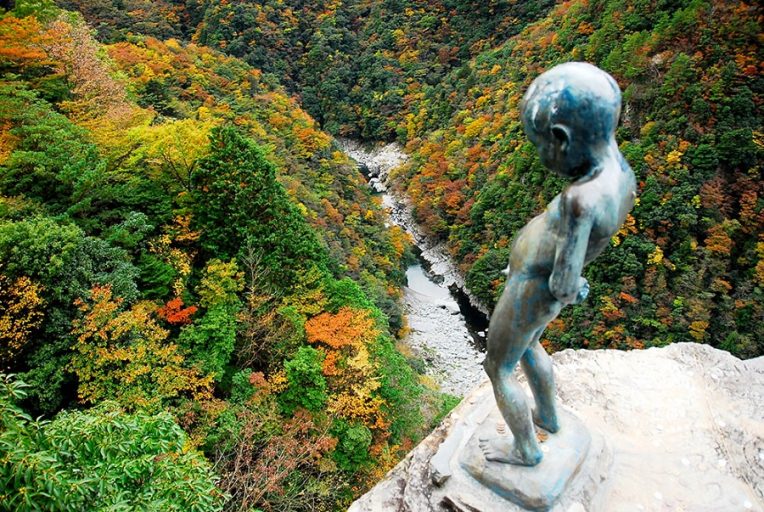 There are many rocks that protrude from the cliff along the Iya Valley, which were left from the construction of the Iya Kaido road. A statue of a boy peeing stands atop one of the rocks. It is said to have originated from the courage of local children and travelers who would urinate off the rocks to show their bravado.