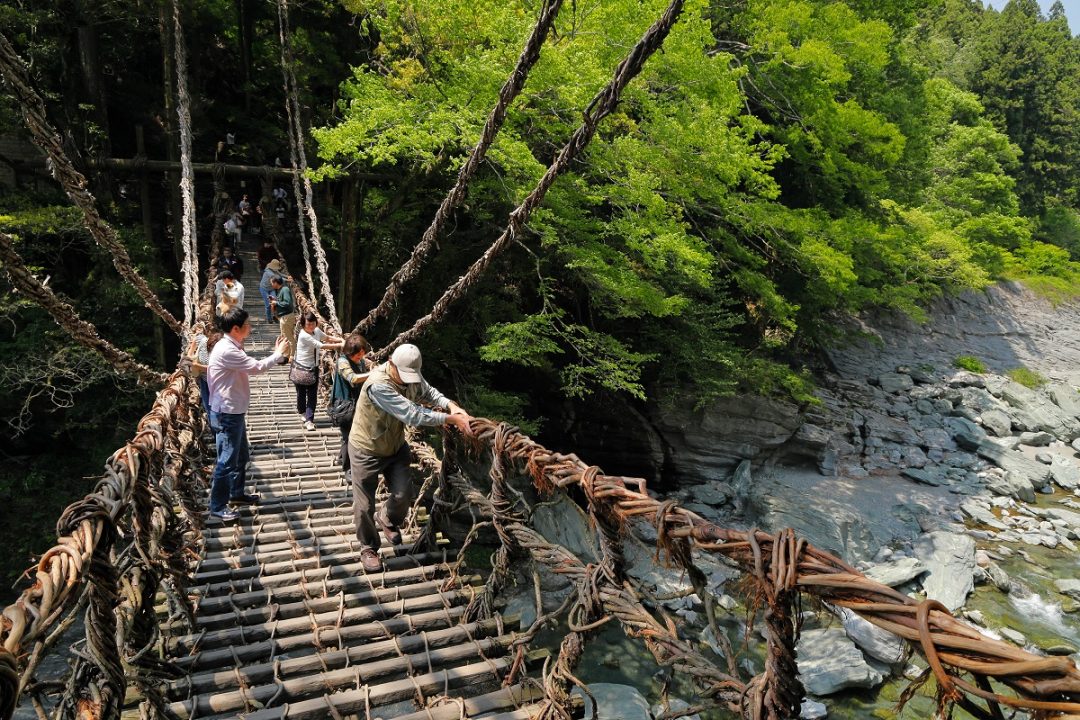 photo by Yuta Murakami
Kazura Bashi Bridge in Iya
Kazura Bashi Bridge in Iya
A thrilling suspension bridge constructed with a kiwi vine that crosses the Iya River
Closest station

JR Dosan Line, Oboke Station
Access

Take the Shikoku Kotsu Bus from Oboke Station on the JR Dosan Line (bound for Kazura Bashi or Kubo) → Get off at the Kazura Bashi bus stop → Walk 5 minutes
Location

162-2 Zentoku, Nishi-Iyayamamura, Miyoshi City, Tokushima Prefecture
Opening hours

April – July 20: 7:00-18:30

July 21 – August: 6:30-19:00

September: 7:00-18:30

October – November: 7:00-17:30

December – February 12: 8:00-17:00

February 13 – March: 8:00-18:00
Price

Adults 550 yen, children and students: 350 yen
Great Stuff to See and Do!
A bridge that is a rarity in Japan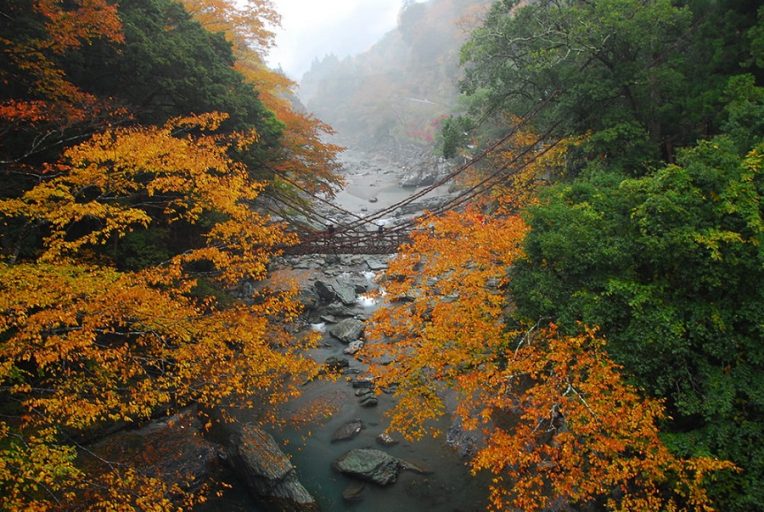 This bridge is constructed with a plant known as shirakuchi kazura in Japanese. It is 45 meters tall at its highest point, two meters wide, and 14 meters above the water's surface. Crossing it is uniquely thrilling because it creaks and sways as you walk, and you can see the Iya River in the crevices beneath your feet. It is located in a remote area and used to be the only crossing route linking the mountains on either end. It was designated as a National Important Tangible Folk Cultural Property in 1955.
The bridge is illuminated at night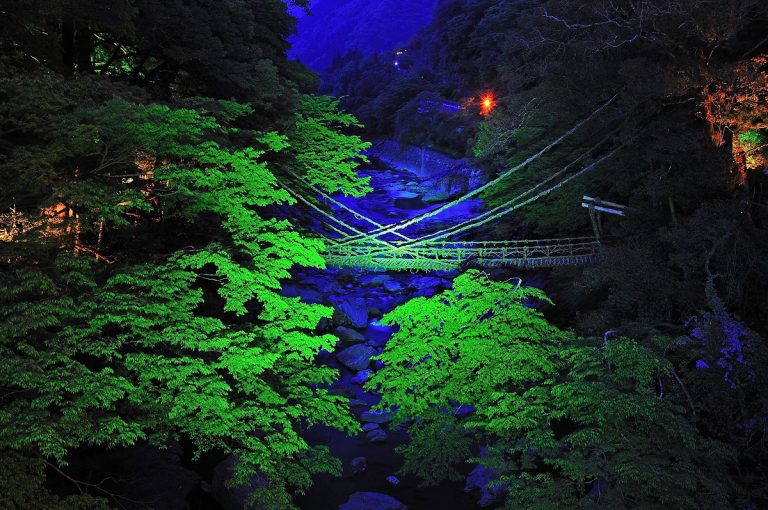 The Kazura Bashi Bridge is illuminated every night from 19:00 to 21:30 (it is not possible to cross the bridge during this time). As you gaze at its wondrous appearance, you should think about the legend of the Heike Clan samurai who fled to Iya after defeat from the Genji Clan.
The bridge is rebuilt every three years, and during this period of about one month it is not possible to cross.