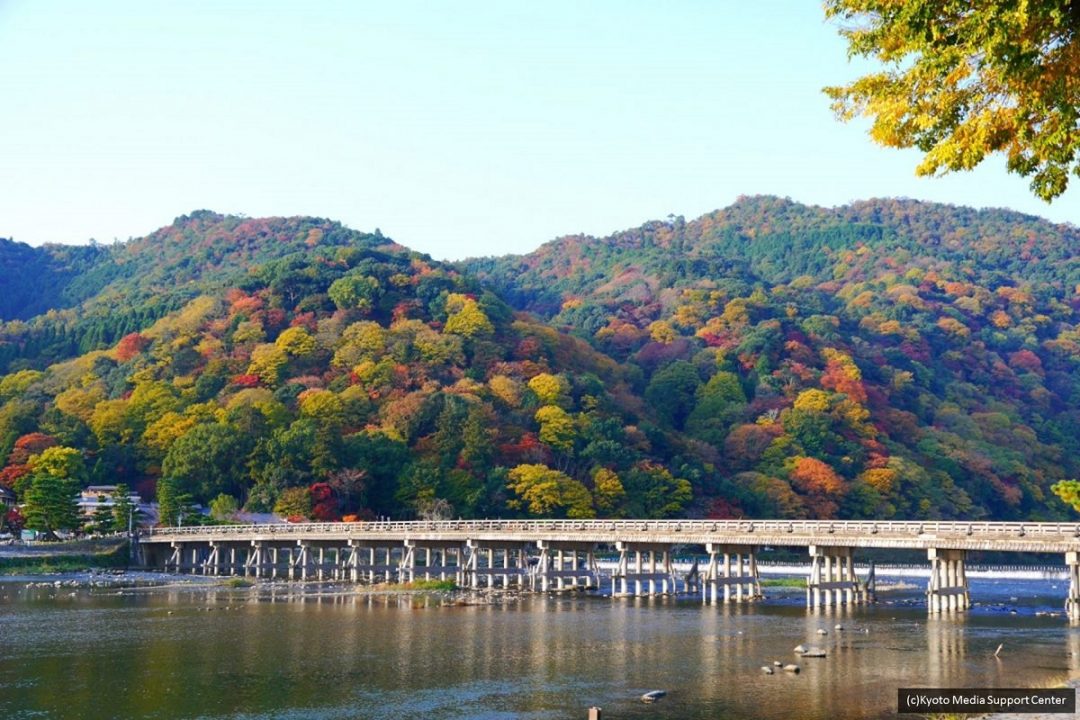 Arashiyama
Experience the wonderful world of waka poetry through the four seasons
Closest station

JR Sagano Line, Saga-Arashiyama Station
Access

Kyoto station ⇒ JR Sagano Line(16mins) ⇒ Saga-Arashiyama Station
Location

Sagano, Ukyo-ku, Kyoto
Great Stuff to See and Do!
The beautiful scenery of Japan's fields interwoven with natural elements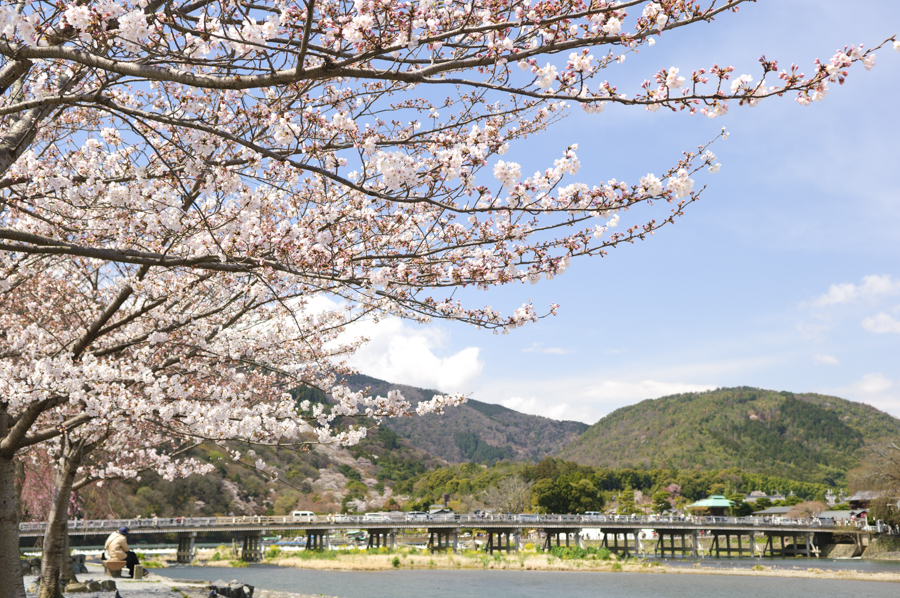 Arashiyama in Kyoto is famous for its cherry blossoms in spring and its foliage in fall, as immortalized in many traditional poems since ancient times. Abounding with charming picturesque scenery that changes colors with the four seasons, Sagano and Arashiyama contain many temples and well-known places.
photo: (c) Kyoto Media Support Center
An elegant bridge that speaks to Japan's rich history. The sophisticated boat rides are also highly recommended.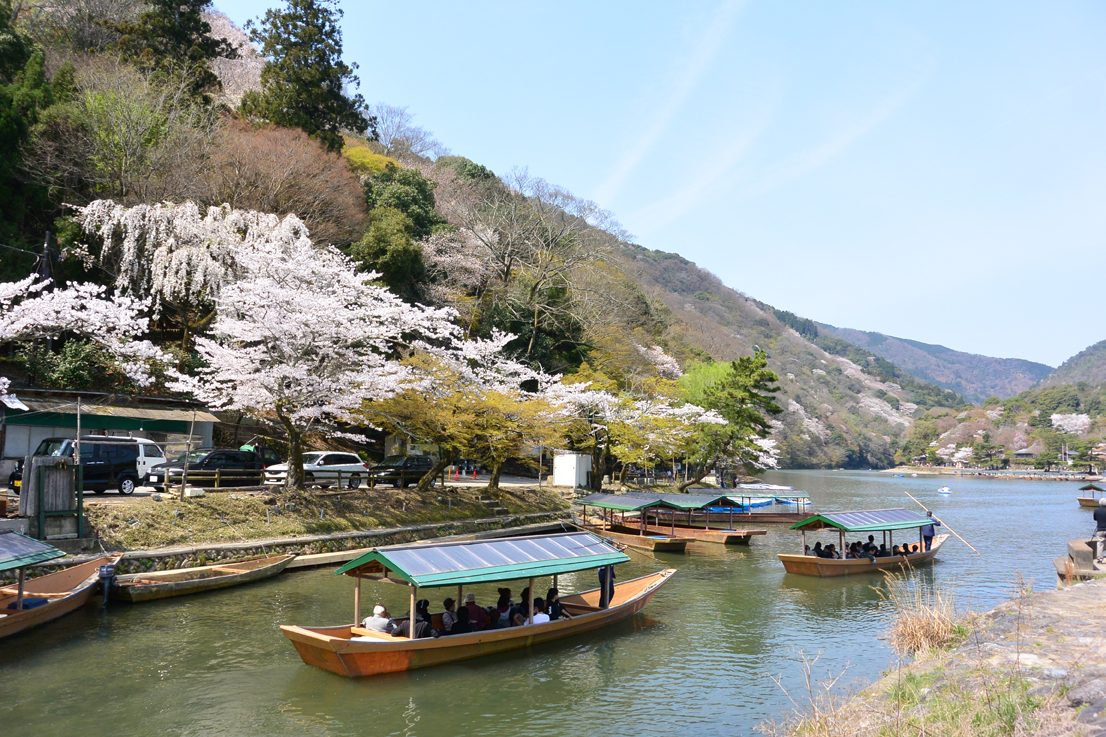 Togetsu-kyo Bridge (lit. crossing-moon bridge), the symbol of Arashiyama, is a bridge that stretches over the Katsura-gawa River that was so-named by retired Emperor Kameyama because it appeared to him as if the moon was crossing the bridge. The nature-filled Hozukyo Gorge stretches along the banks of the river crossed by Togetsu-kyo Bridge. Its appearance differs with the passing seasons from cherry blossoms to fresh greenery to fall foliage. River cruise sightseeing tours on the Hozu-gawa River are recommended to enjoy the cherry blossoms floating in the air like snow in spring and the foliage painting the gorge with crimson hues in fall.
photo: (c) Kyoto Media Support Center
Scenery with a Japanese atmosphere and expansive silence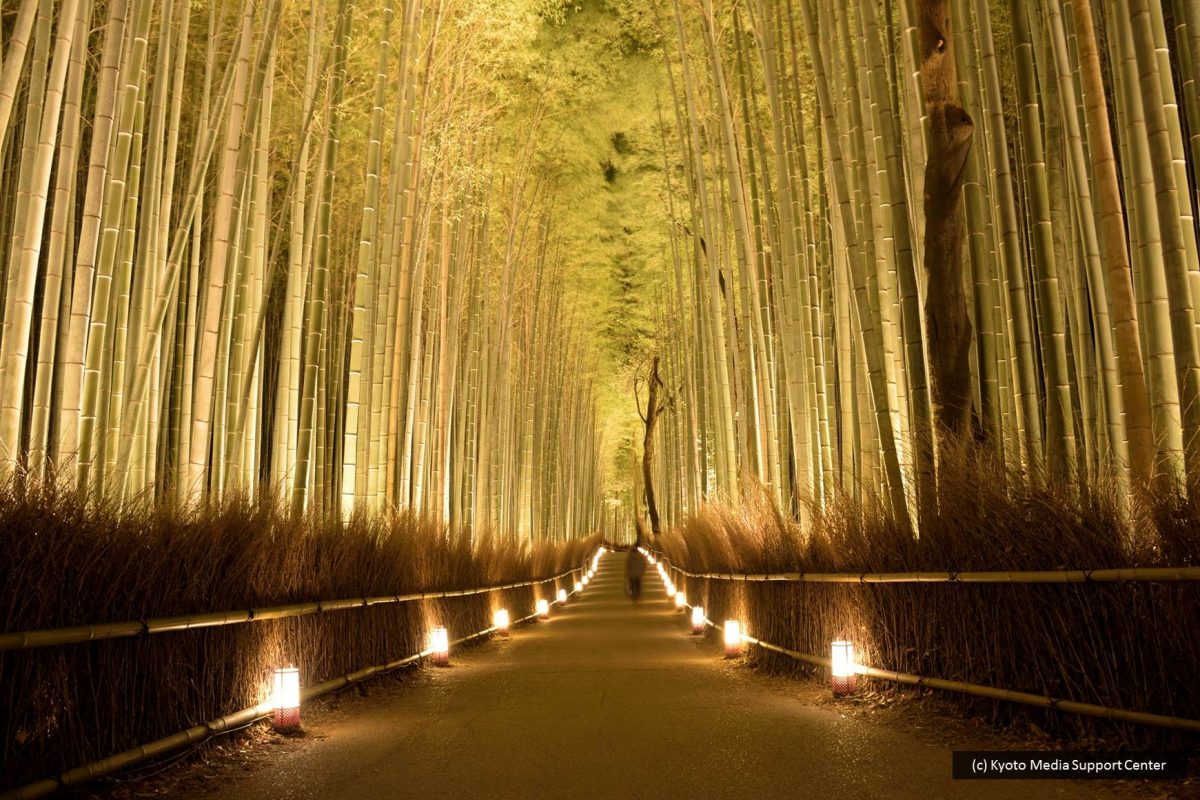 The bamboo forest stretches forward like a tunnel. If you walk towards the interior of the forest, you'll be enveloped by the refreshing scent of bamboo. You will receive a taste of the Japanese wabisabi aesthetic in the quietly dignified atmosphere. Because the forest is pleasantly cool in the summertime, many people visit to feel refreshed. During the Hanatoro illumination held every December in Kyoto and Arashiyama, you can walk the wondrously-lit bamboo path road. In the area you can find Tenryu-ji Temple, a famous World Heritage Site, and Nonomiya-jinja Shrine, known for the god of matchmaking.
photo: (c) Kyoto Media Support Center