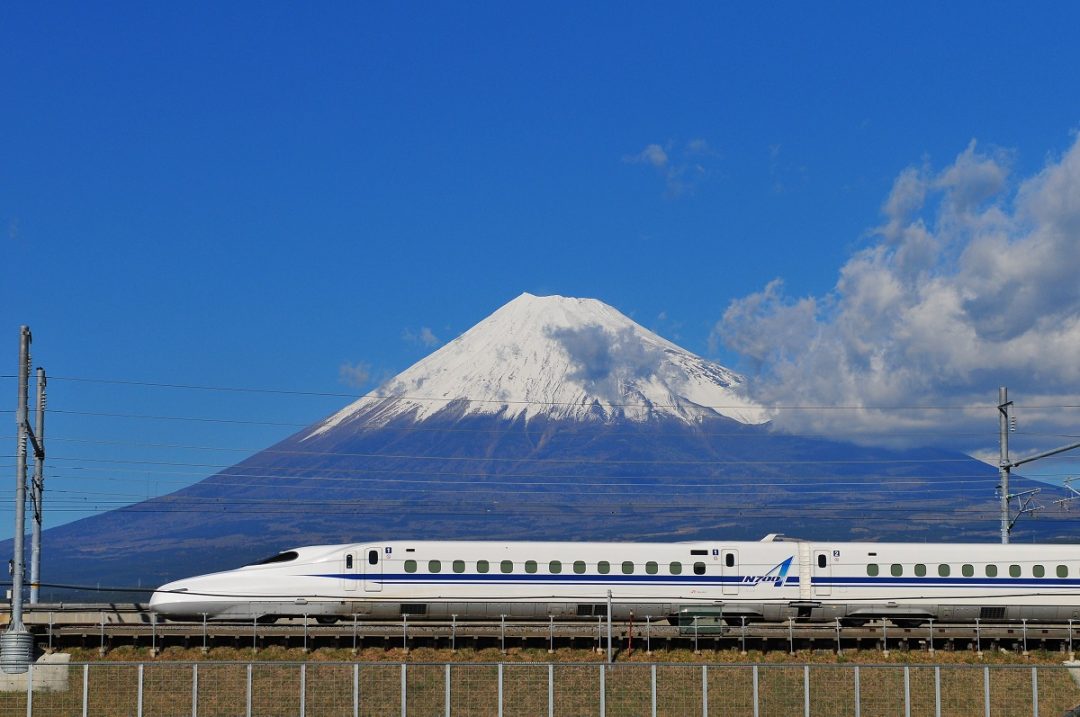 Nozomi(N700A)
Nozomi train cars with greater safety and comfort
Main route

Tokyo Station – Hakata Station
Route map
Popular spots & gourmet
The Story Behind The Train
Continuous evolution through cutting-edge R&D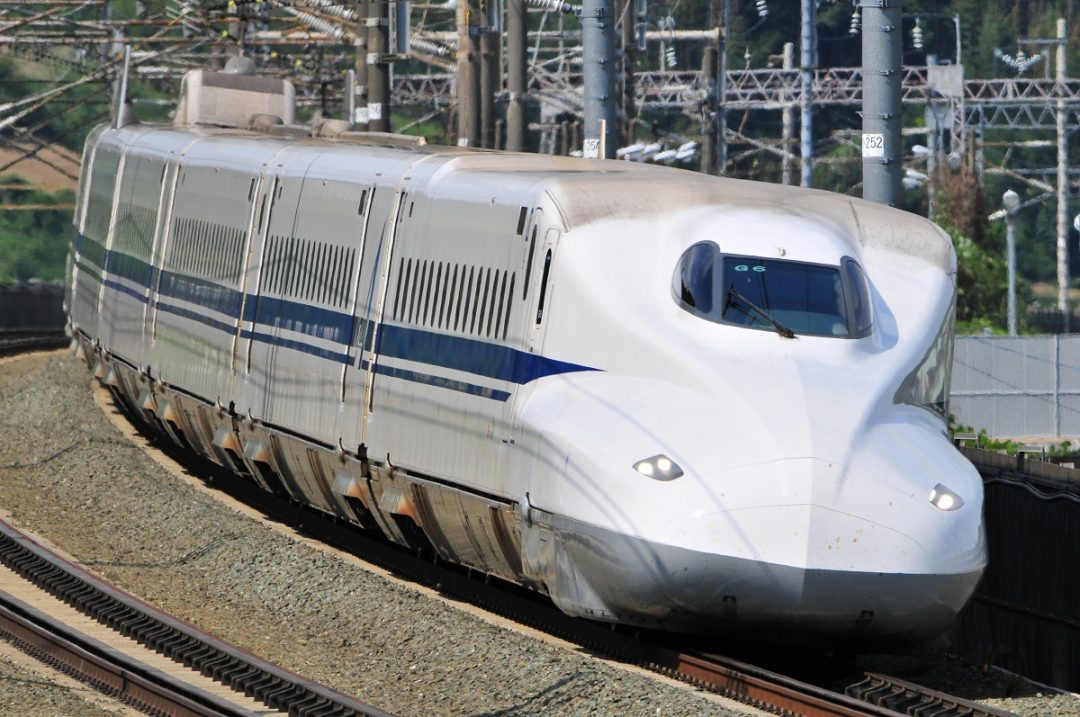 Launched in February 2013, the N700-1000 series of the Shinkansen, known as N700A, with the "A" standing for "Advanced," is the culmination of years of rigorous R&D efforts, dating back to the original N700 models. As the newest and most advanced N700A, it incorporates technologies that enable greater safety, reliability and comfort.
An even more quiet and comfortable ride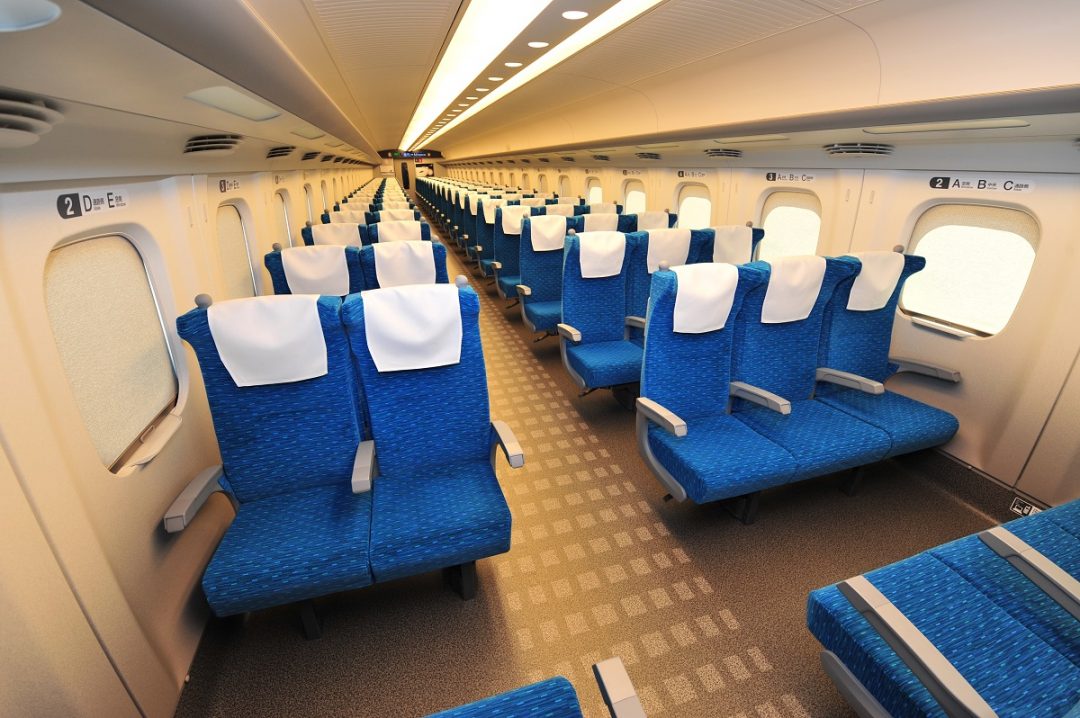 Standard cars employ a new sound-absorbent floor construction that helps reduce noise and is equipped with more relaxing and supportive reclining seats. Meanwhile, the Green cars are even quieter, combining the same floor construction as the standard cars, with new vibration-suppression panels. They also come with ergonomically-friendly synchronized comfort seats that are equipped with high-luminosity LED reading lights and leg warmers.
Highest levels of safety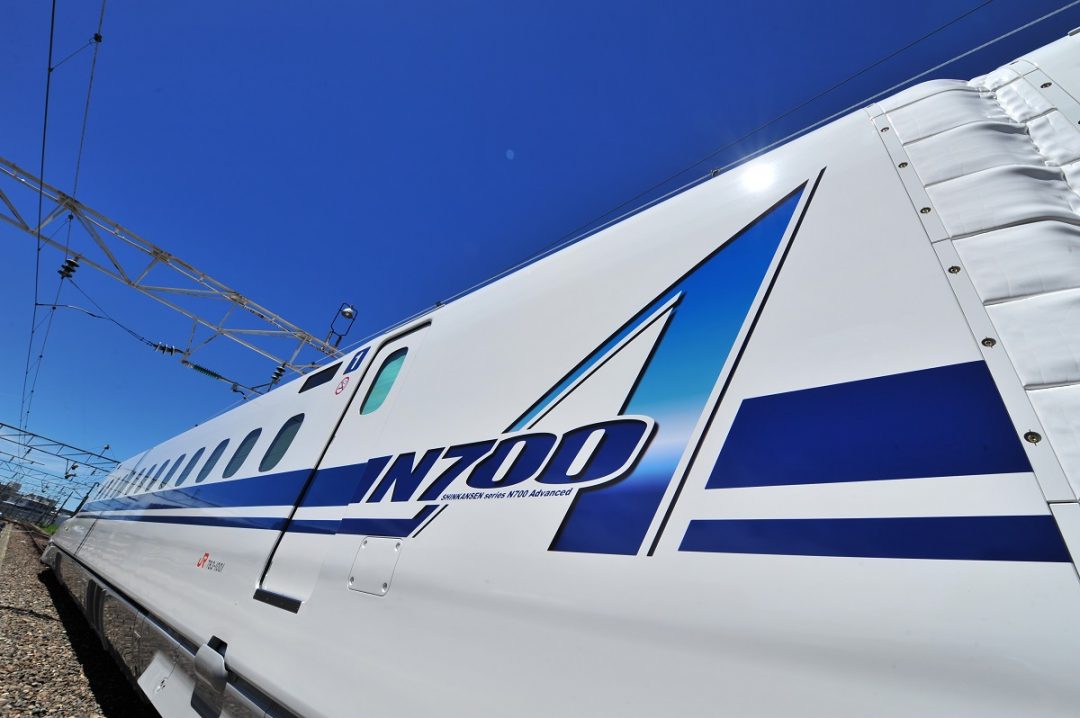 New technologies enable conductors to comprehensively grasp the train's status. A car-body tilting system has been introduced for a more comfortable ride. In addition, N700A cars are equipped with new central fastening brake discs that enable stronger and steadier braking power, for a more stable and secure ride, even at the highest speeds.