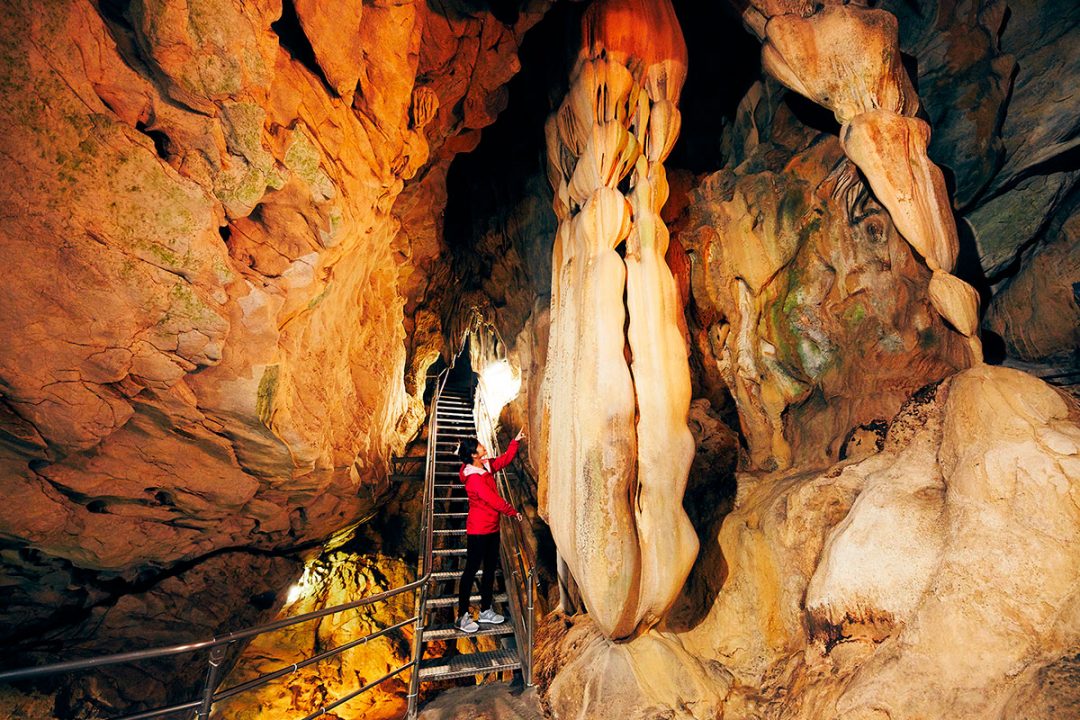 Ryugado Cave
Let's embark on a mysterious cave adventure deep within the heart and the earth
Closest station

Tosa-Yamada Station, JR Dosan Line
Access

Approximately 20 minutes by the Tosaden Kotsu bus from Tosayamada Station, JR Dosan Line
Location

1424 Sakagawa, Tosayamada-cho, Kami City, Kochi
Opening hours

■Cave
March 1 to the last day of November: 8:30-17:00 (last admission to cave)
December 1 to the last day of February: 8:30-16:30 (last admission to cave)

■Ryugado Cave Museum and Ryugado Cave Rare Hens Center
March 1 to the last day of November: 8:30-16:50
December 1 to the last day of February: 8:30-16:20
Price

■Sightseeing Course: 1,200 yen for high school students and older, 700 yen for middle school students, and 550 yen for elementary school students (all after tax)

■Adventure Course: Sightseeing course fee + 1,000 yen, 1,000 yen rental charge for overalls and boots
Ryugado Cave Museum and Ryugado Cave Rare Hens Center: No admission charge
Great Stuff to See and Do!
A mysterious "palace" carved out over 175 million years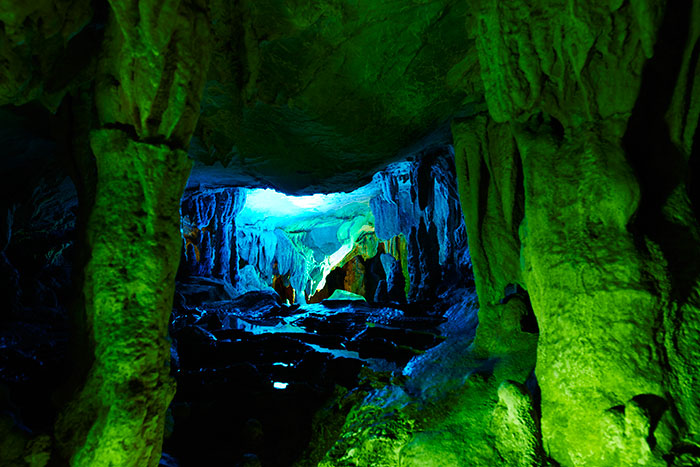 Ryugado Cave is one of Japan's three greatest limestone caves, and is Japan's representative sightseeing limestone cave. Taking a step inside the cave, which has a total length stretching approximately 4 km, allows a firsthand look at a magical and mysterious world that was created as a result of rainwater eroding the limestone over a period of many years. There are traces of cave dwelling from the Yayoi era near the cave's exit, and it is possible to see Yayoi pottery encased in calcareous sinter, a rare sight even worldwide.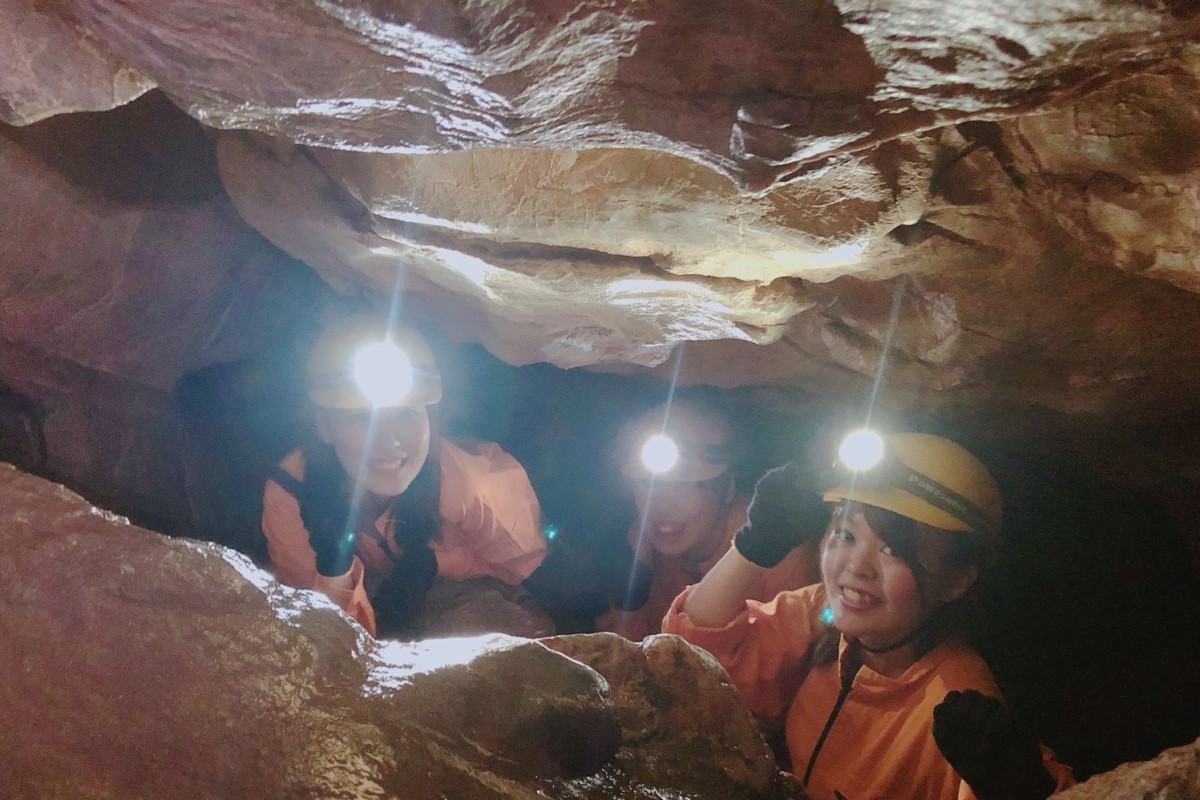 Additionally, on the approximately 1 km adventure course, you can enjoy the exciting experience of inching your way along narrow passageways and climbing wooden ladders accompanied by a professional guide, while relying solely on a headlamp amid total darkness. It is an exhilarating challenge that you should try!
* Advance bookings are needed for the adventure course.
Email: ryuga-do@athena.ocn.ne.jp
Telephone: 0887-53-2144 (in Japanese only)
▼ Watch the video below (in Japanese) to get a real sense of the cave exploration
https://www.youtube.com/watch?v=uLz7JcfmU_U
You can enjoy a meal and shopping while still reeling with excitement from the cave adventure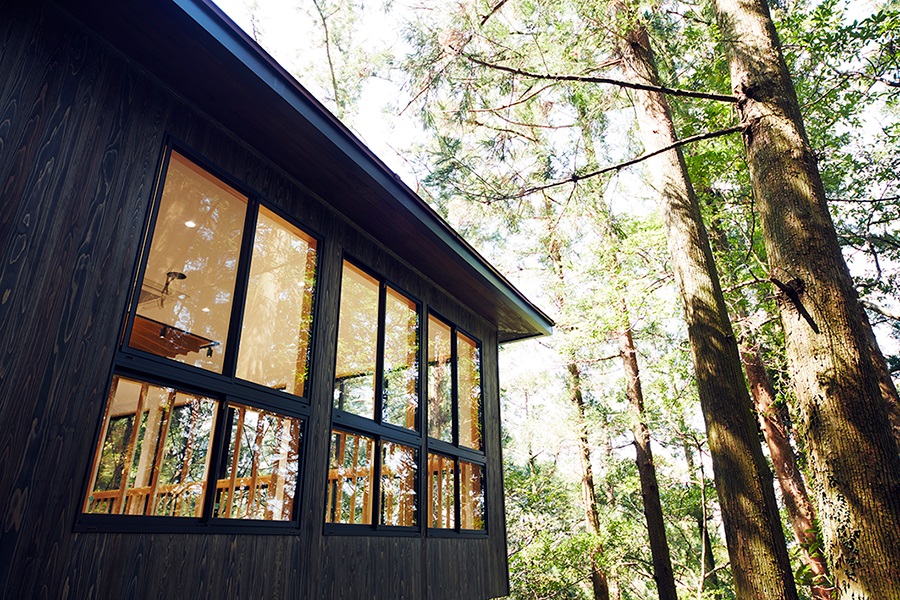 There is a free rest area adjacent to the cave exit where you can relax comfortably amid a natural setting. The special experience continues further, with attractions such as a restaurant and a stylish cafe where you can eat local delicacies, and a souvenir store that sells local specialties.