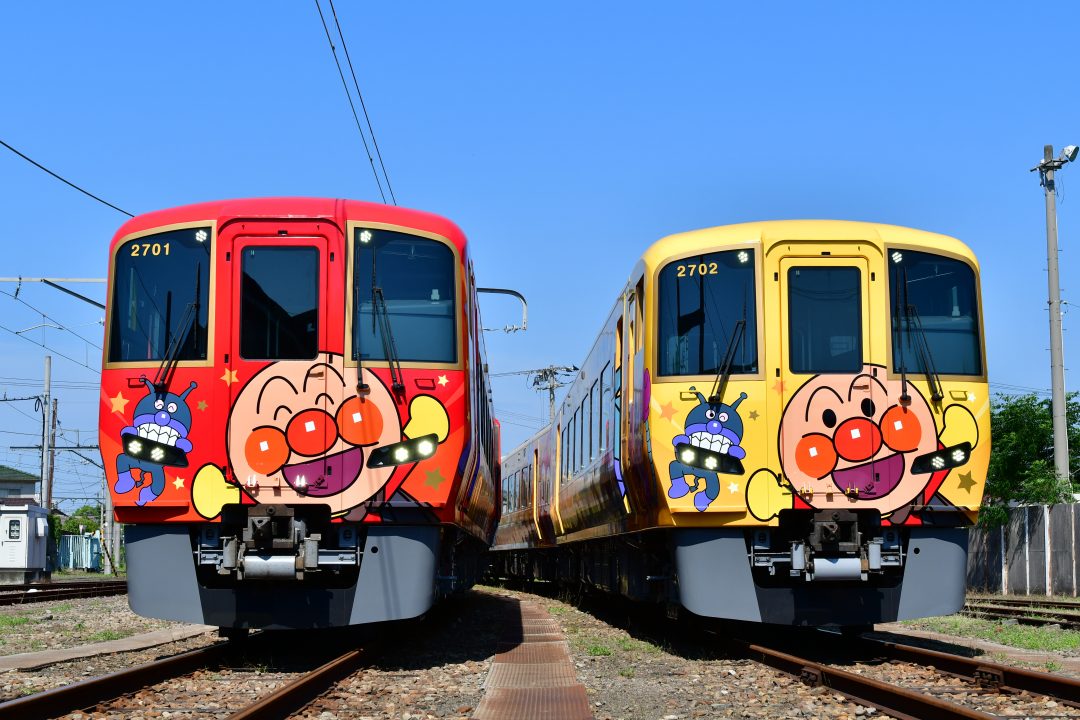 Dosan Line Anpanman Train
Dosan Line Anpanman Train
A train of children's dreams traveling through Shikoku
Main route

Okayama Station – Kochi Station
Route map
Popular spots & gourmet
The Story Behind The Train
The train exterior features images of Anpanman and friends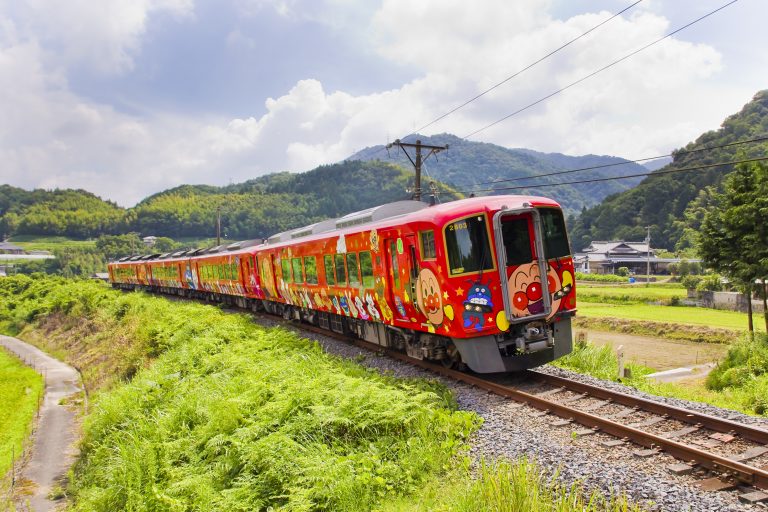 Trains are appealing to children of any generation, and there is no doubt that, for children, a train decorated with the characters that they adore would be like a dream come true. On Japan's Shikoku island, such a dreamlike train exists—the Anpanman Train.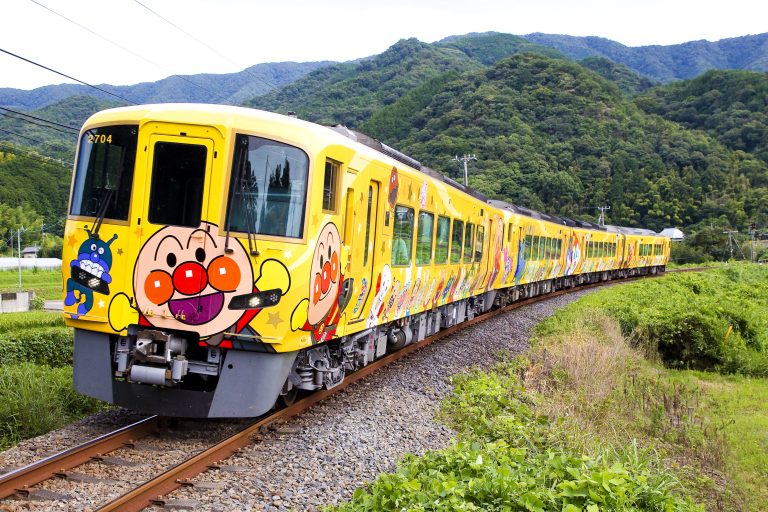 Anpanman is a character modeled after an anpan, a sweet roll filled with red bean paste. "Let's Go! Anpanman," an anime series featuring Anpanman and his unique friends, has been captivating children for over 30 years. Two varieties of Anpanman Trains—the Red Anpanman Train and the Yellow Anpanman Train—currently operate on the Dosan Line. The beaming faces of Anpanman and his friends adorn the exteriors of the trains and bring smiles to all passengers young and old.
Children also enjoy the exciting interior designs
The first cars of the Red Anpanman Train and Yellow Anpanman Train that run on the Dosan Line are both fitted with 24 seats decorated with images of Anpanman and his friends.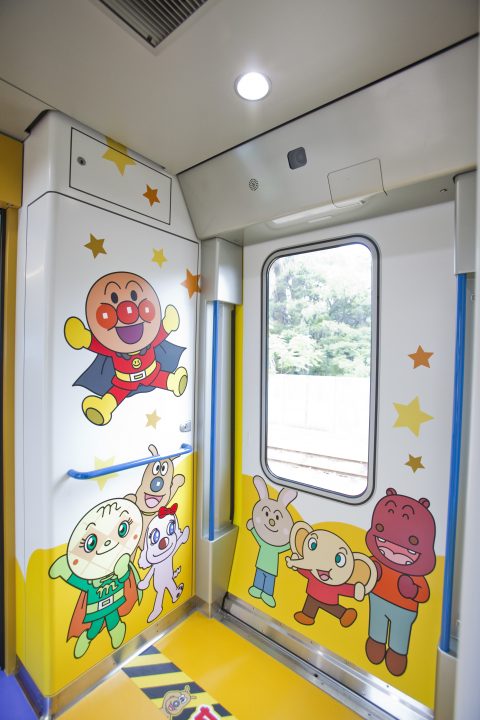 They greet passengers not only from the seats but from the ceiling, decks, and restrooms as well. When you travel to Japan with your children in the future and want to give them an exciting experience, you will surely want to include the Anpanman Train.
* Anpanman Trains operate on a number of lines in addition to the Dosan Line.