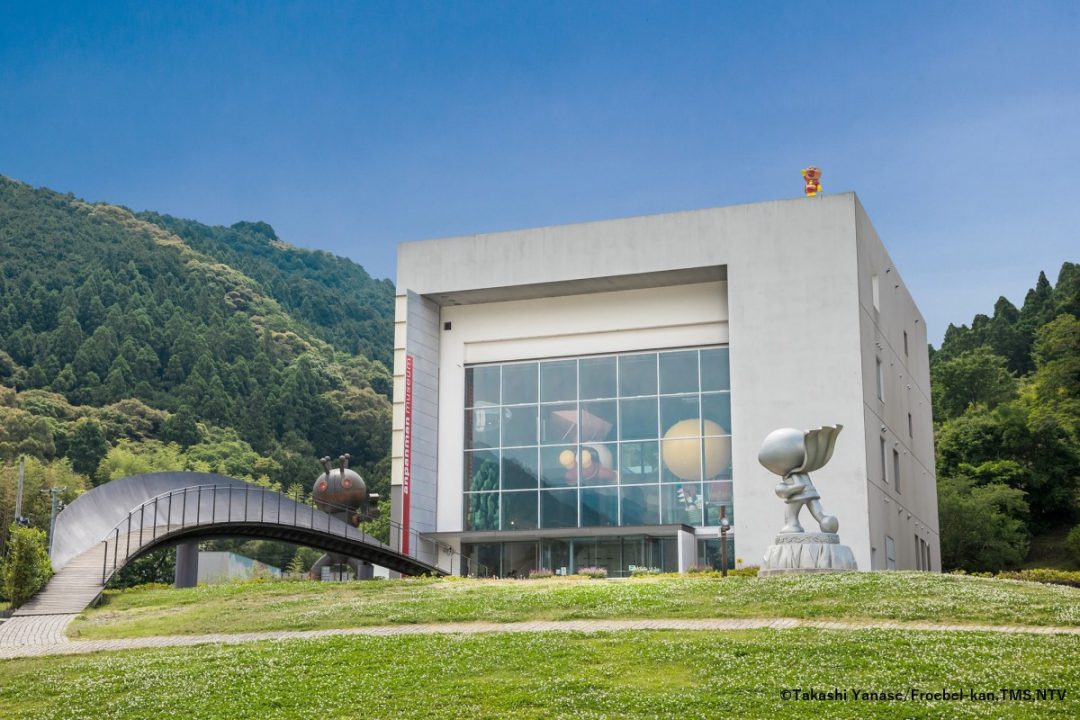 Yanase Takashi Memorial Hall, Anpanman Museum, and Poem and Marchen Gallery
Yanase Takashi Memorial Hall, Anpanman Museum, and Poem and Marchen Gallery
A place where you can experience the world of Takashi Yanase
Closest station

Tosa-Yamada Station, JR Dosan Line
Access

Approximately 25 minutes from Tosa-Yamada Station, JR Dosan Line on the JR Bus Otochi Line. Get off the bus at the Birafu (Anpanman Museum) stop. The Yanase Takashi Memorial Hall area is an approximately five-minute walk away.
Location

1224-2 Birafu, Kahoku-cho, Kami-City, Kochi
Opening hours

Normal periods: 9:30-17:00 (admission until 16:30)
July 20 to August 31: 9:00-17:00 (admission until 16:30)
Closed

Tuesdays (When a public holiday occurs on a Tuesday, the museum is closed on the following day)

The museum is open daily during the following periods: March 25 to April 6, April 29 to May 5, July 20 to August 31, and December 24 to January 7
Price

All locations: 700 yen for adults, 500 yen for middle and high school students, 300 yen for elementary students and children aged three and over, and free for children under three

The Poem and Marchen Gallery only: 400 yen for adults, 200 yen for middle and high school students, 100 yen for elementary students, and free for children younger than elementary school age
Great Stuff to See and Do!
A museum that can be casually explored and which brings a smile to everyone's face
The theme of the museum is Anpanman, Takashi Yanase's representative work. It is located in his hometown—the small town of Kahoku in Kami City, Kochi Prefecture. Displays of Anpanman and his associates are hidden throughout the building, from the basement floor to the fourth floor above ground, and it is fun to discover them as you wander around.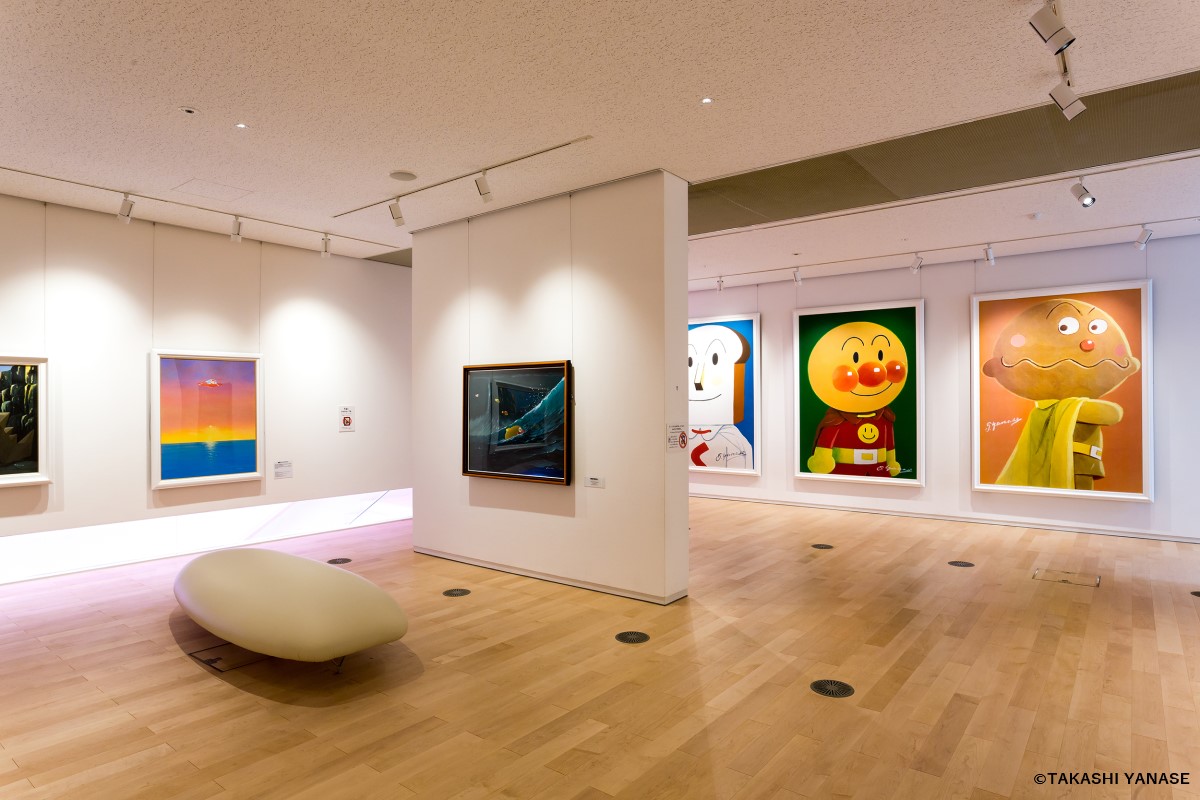 The Yanase Takashi Gallery on the fourth floor showcases a wide variety of images from the world of Anpanman. Also on display are tableaux created especially for this gallery, as well as priceless original drawings that can only be seen here.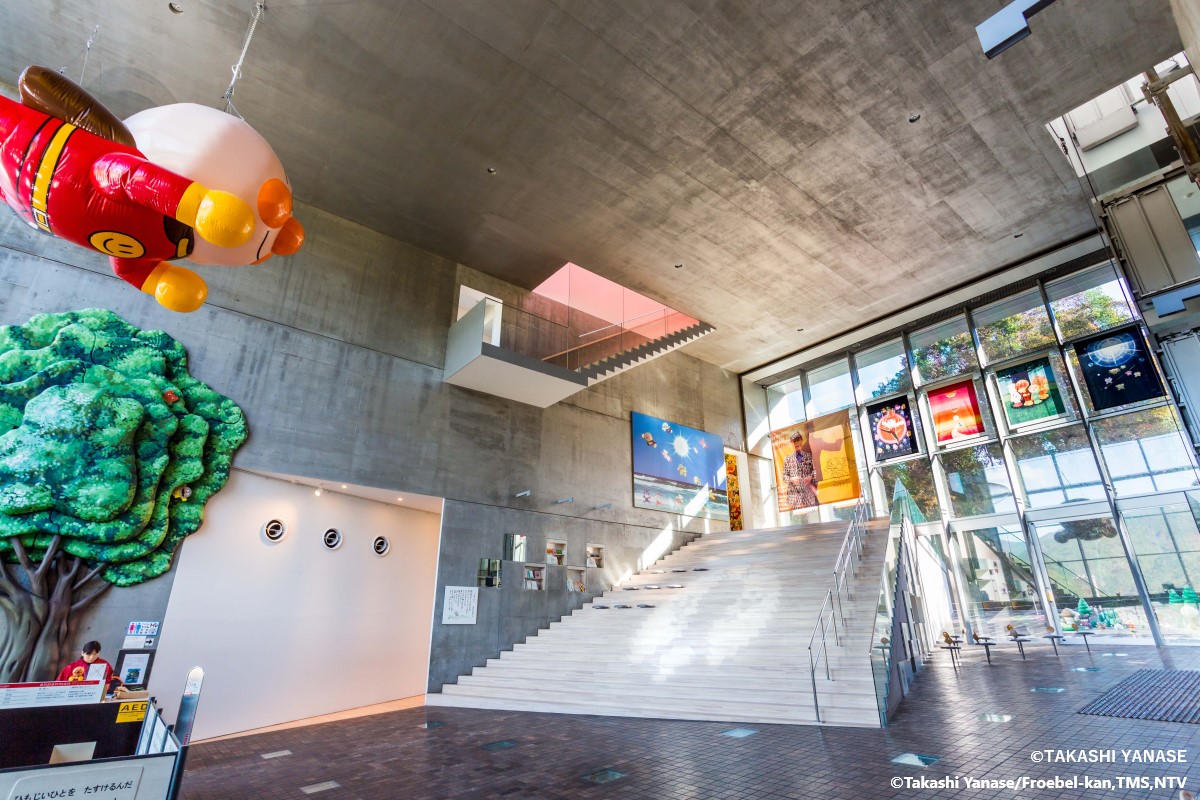 The entrance that greets visitors is modeled after the Piazza Del Campo in the medieval Italian city of Sienna. It features a three-story atrium that resembles an outdoor stage.
The Poem and Marchen Gallery showcases another "Yanase world"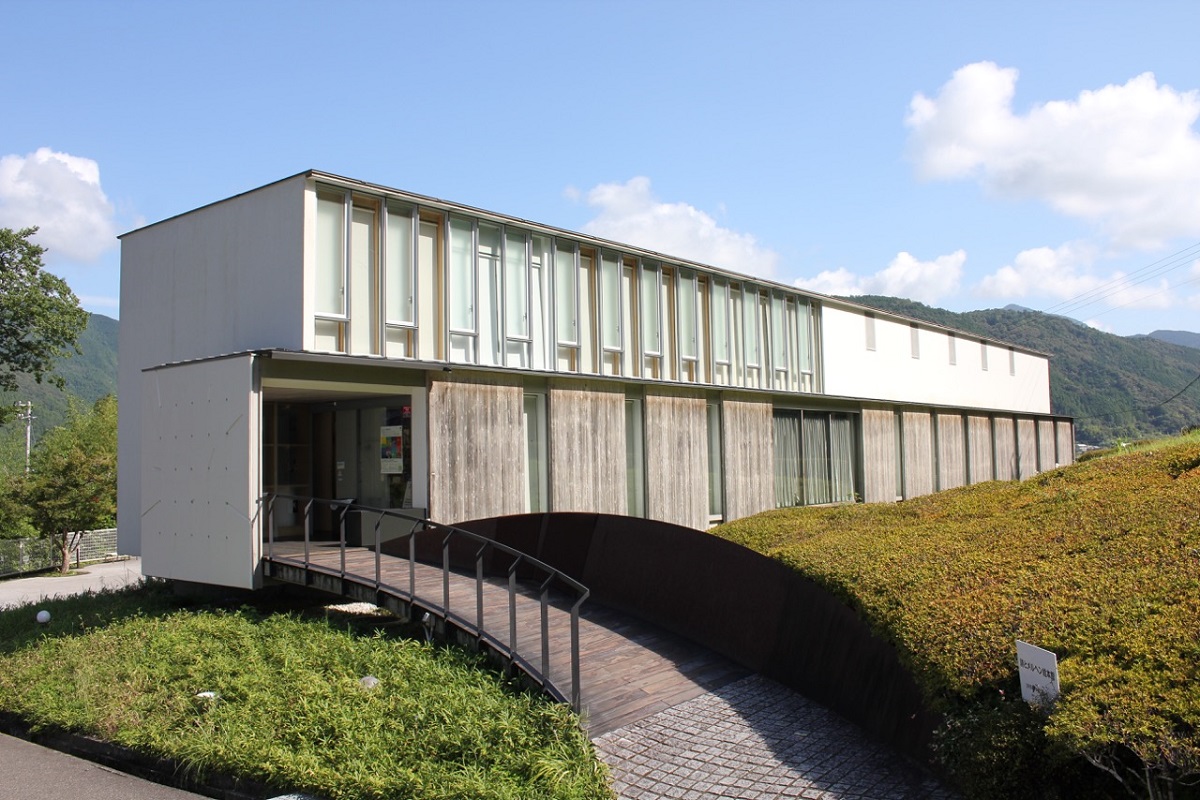 The Poem and Marchen Gallery houses a collection of cover art and illustrations made by Takashi Yanase for the first issue of the magazine "Poem and Marchen." In addition to original cover art and illustrations that Takashi Yanase created for "Poem and Marchen," the gallery showcases his multifaceted world with poems, manga, and other creations, and is packed full of dreams, joy, love, tears, and kindness.