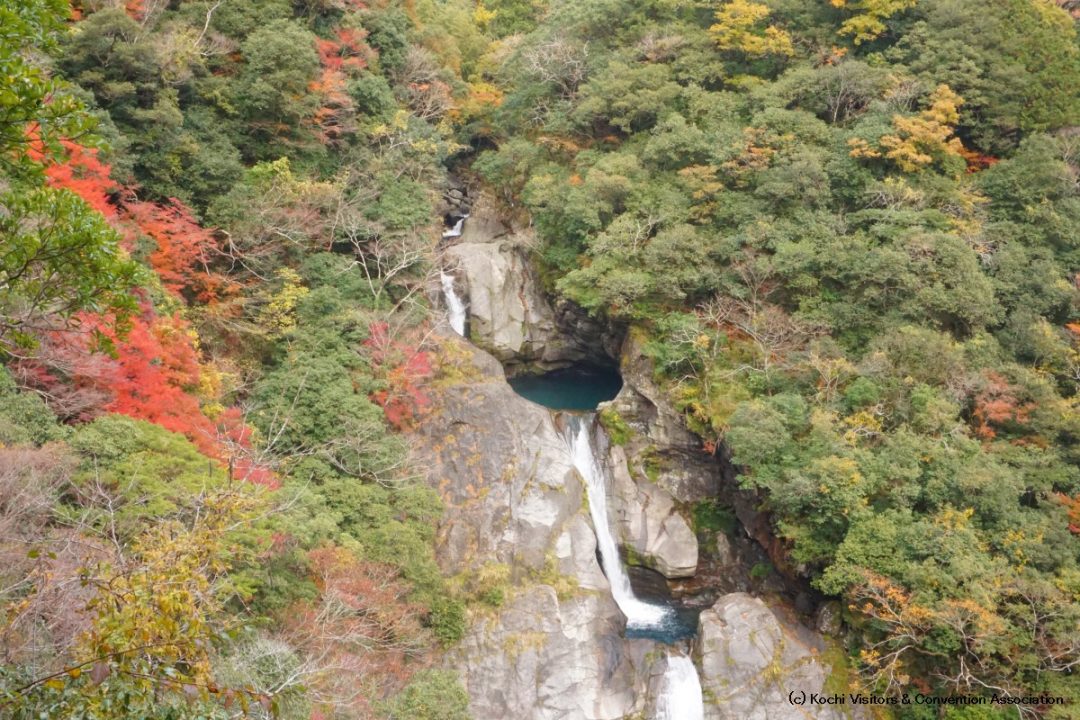 Todoro Waterfall
Have a heart-stirring experience at a waterfall deep in the mountains
Closest station

Tosa-Yamada Station, JR Dosan Line
Access

Approximately 20 minutes from Tosayamada Station on the JR Bus Otochi Line. Get off the bus at the Birafu stop. Todoro Waterfall is approximately 30 minutes away by car.
Location

Kahokucho Inonoyunoki, Kami City, Kochi Prefecture
Great Stuff to See and Do!
A mysterious waterfall whose thunderous roar enchants many tourists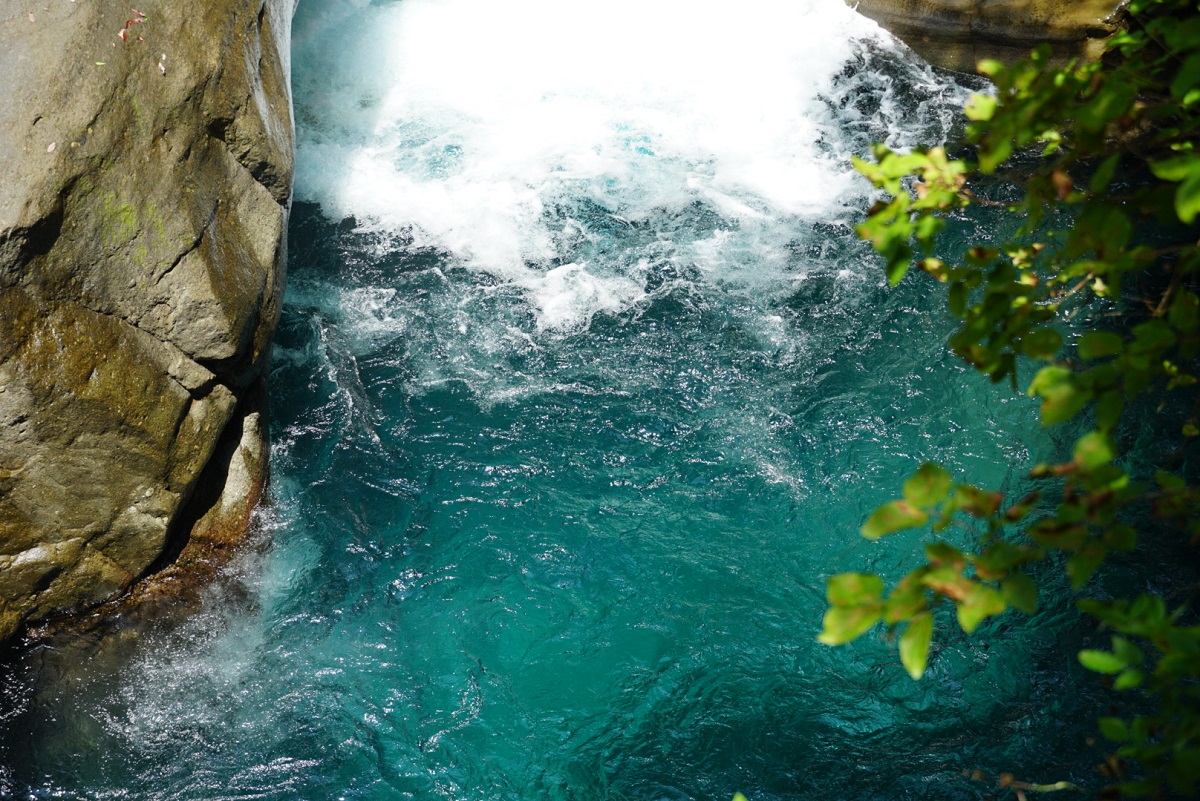 Todoro Waterfall is fed by a tributary of the Monobe River, which flows through ravines in Kochi Prefecture and Tokushima Prefecture. It is a three-tiered waterfall with a total drop of 82 m that is notable for its three sparkling blue waterfall basins. The thundering sound of the water can be an intense experience. The observation point is arranged to allow you to take in the waterfall as a whole, and enables you to enjoy dynamic views.
Todoro Waterfall is also one of the "88 views of Shikoku," a project to select and showcase Shikoku's superb views, so it is well worth seeing.
A famous location for autumn colors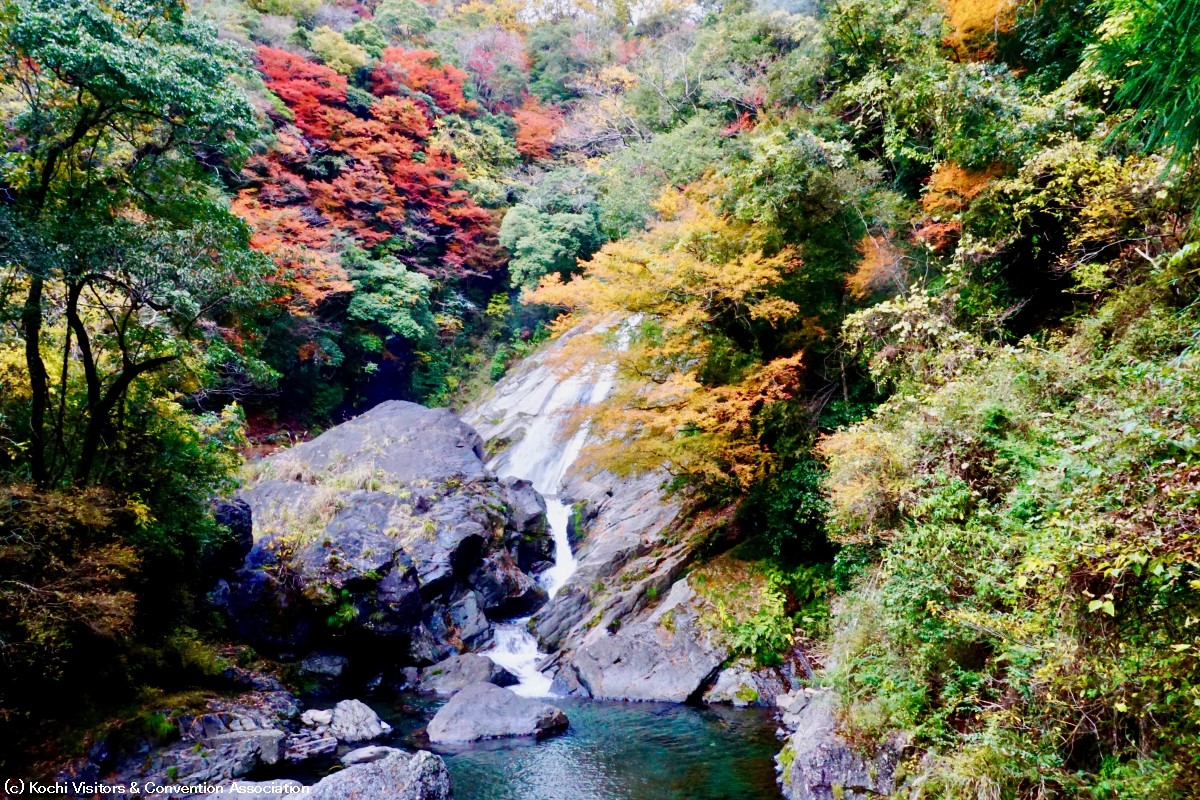 Todoro Waterfall is also known for the beautiful scenery in its vicinity. You can enjoy richly-colored scenery through the four seasons, including cherry blossoms in spring, fresh foliage in summer, and foliage changing colors in autumn. Also renowned for its seasonal changes in foliage colors, Todoro Waterfall is a popular sightseeing spot that is visited by a large number of tourists in autumn. Strolling along the walking trails is a great way to see the area.