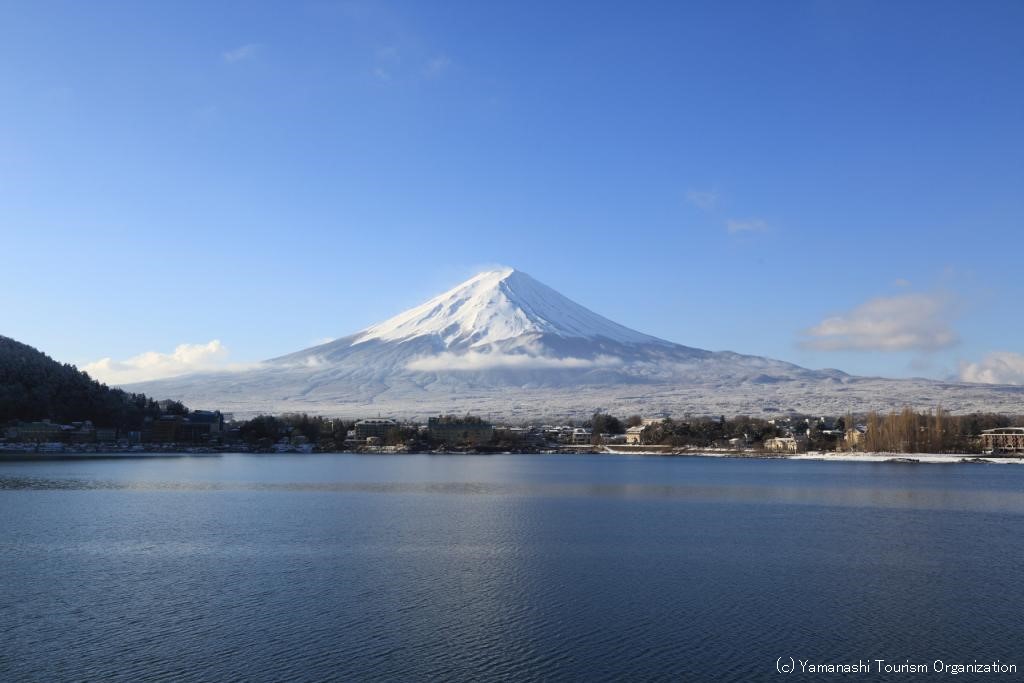 Kawaguchiko (Lake Kawaguchi)
Kawaguchiko (Lake Kawaguchi)
See beautiful Mt. Fuji reflected on the lake's surface
Closest station

Kawaguchiko Station, Fujikyu Railway
Access

15 minutes' walk from Kawaguchiko Station, Fujikyu Railway
Location

Fuji Kawaguchiko-cho, Minamitsuru-gun, Yamanashi
Great Stuff to See and Do!
The mountain and lake complement each other perfectly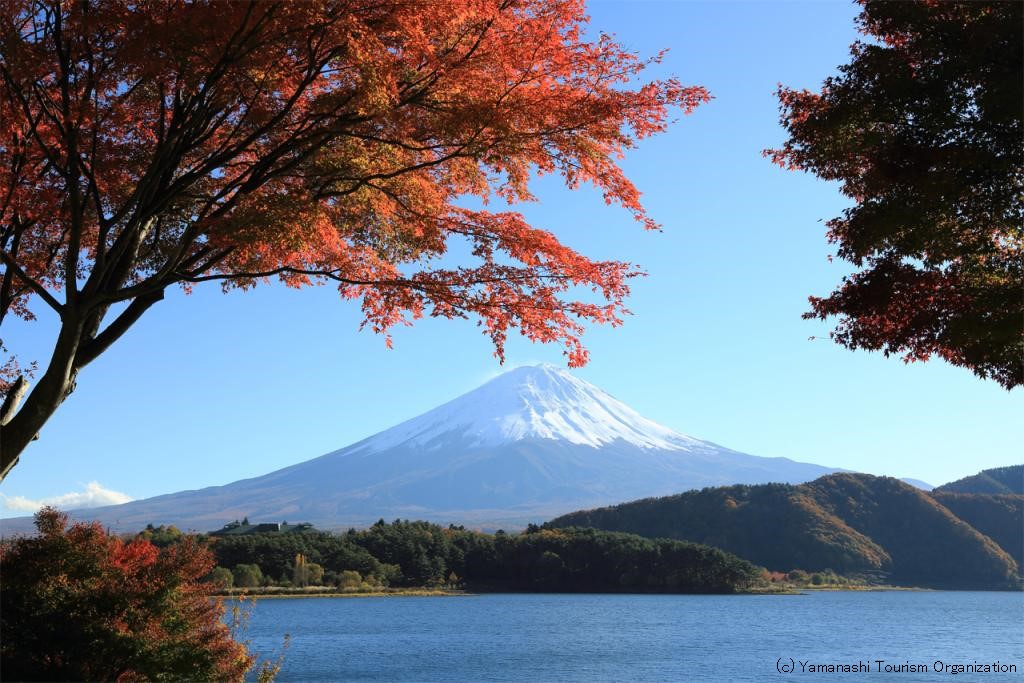 At the northern foot of Mt. Fuji, five beautiful lakes have formed from the volcanic activity of the mountain, which have come to be known as Fuji-goko (Fuji Five Lakes). Kawaguchiko (Lake Kawaguchi) is one of these lakes, and the second largest after Yamanakako (Lake Yamanaka). These lakes have been registered as one of the cultural assets of the World Heritage Fujisan – Sacred Place and Source of Artistic Inspiration on the world heritage list.
You can enjoy beautiful colors on the lakeshore all year round, from the cherry blossoms in spring, to the purple lavender at the start of summer and the autumn foliage. Furthermore, the "upside down Fuji" (Mt. Fuji reflected on the lake's surface) that can be seen from spots and hotels along the edge of the lake is a famous scenic photography sight of Mt. Fuji. Water activities such as fishing or boating are also popular.
Sightsee from the lake while feeling you have traveled back in time, and take a photo dressed as a samurai!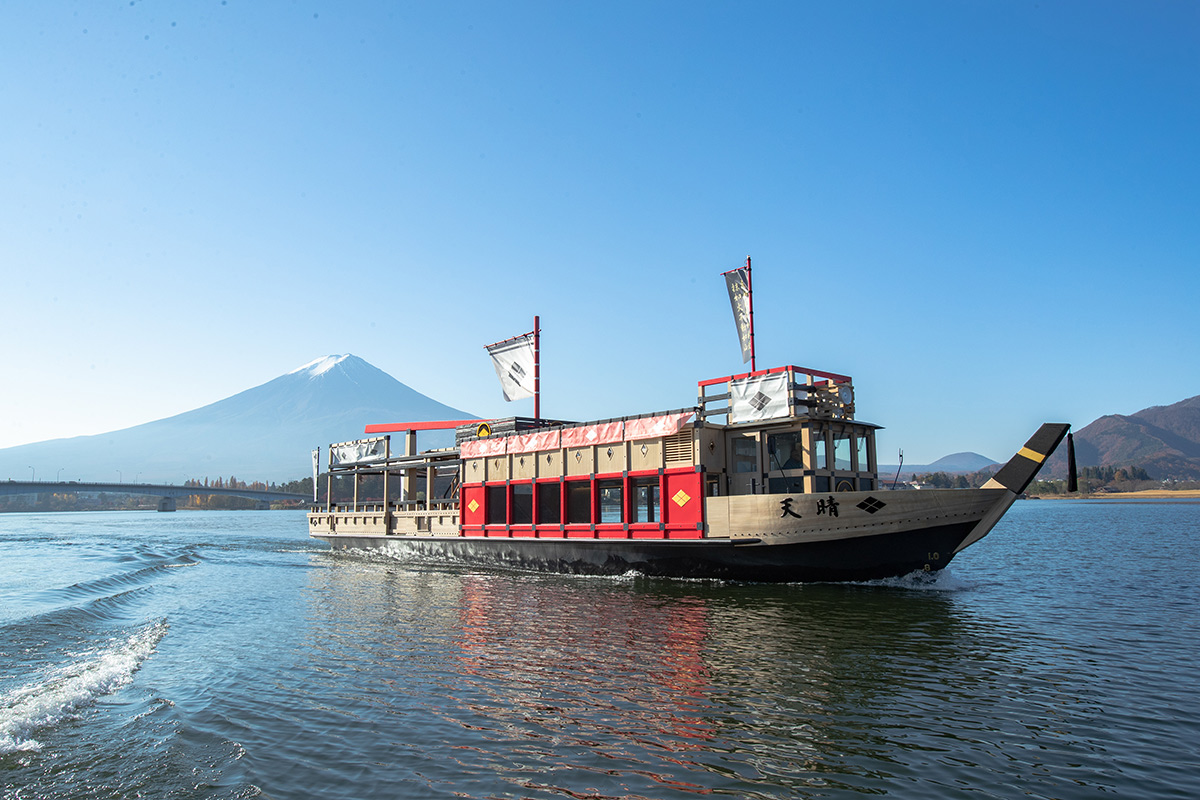 One way to enjoy Lake Kawaguchi is with a sightseeing boat. The Appare sightseeing boat is truly a Japanese boat, made to look like a samurai naval ship from the Warring States era. The red-accented, majestic design is sure to enliven your trip to Japan.
On a clear day, you can enjoy an unobstructed, 360° panoramic view of Mt. Fuji from the viewing deck. If the conditions are just right, you may also see the "upside down Fuji." The rear of the first floor deck has a space covered with a retractable canopy so you can enjoy the ride even on rainy days.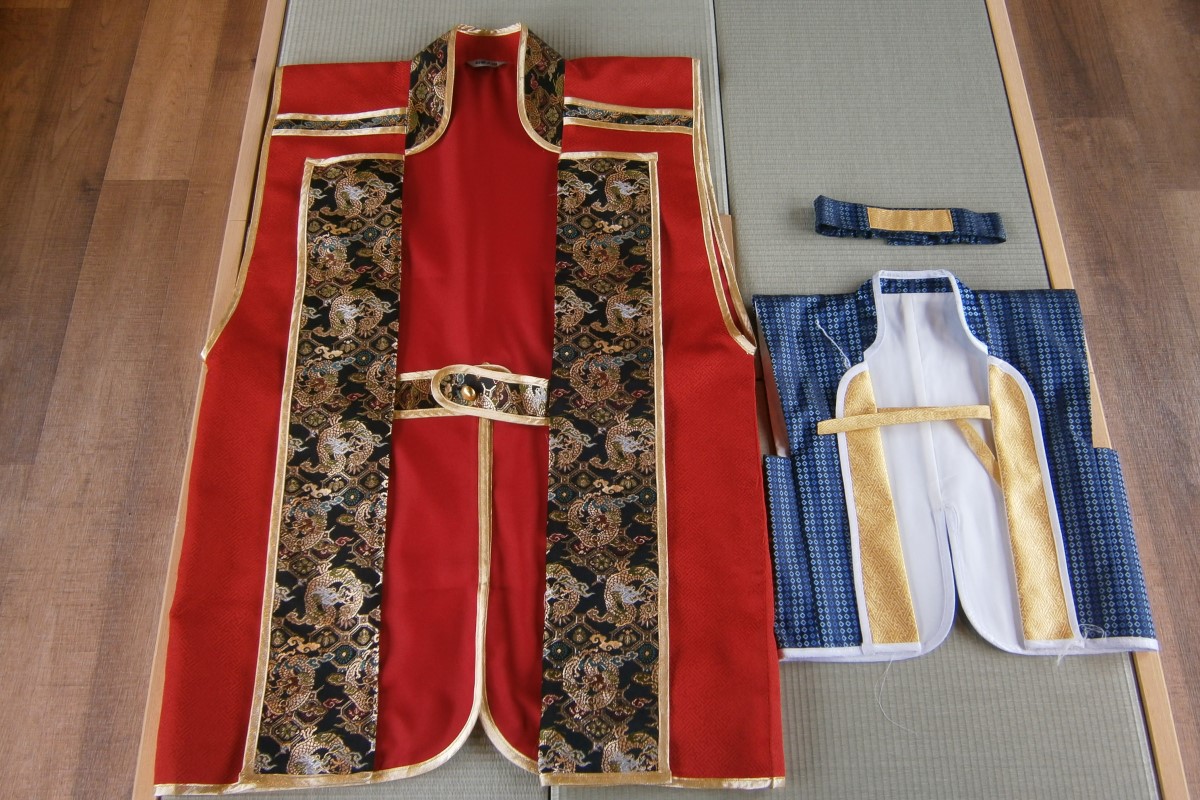 How could you make your trip even more memorable? While onboard, you can rent items based on the Warring States era so you can take a commemorative photo dressed like a samurai warrior.
■Access
Around 10 minutes' walk from Kawaguchiko Station, Fujikyu Railway
■Location
4034 Funatsu, Fuji Kawaguchiko-cho, Minamitsuru-gun, Yamanashi
■Opening hours
Normal business period (mid-March to mid-July, late August to mid-November): 9:00–16:30
Golden Week holiday period / summer season (late April to early May / mid-July to late August): 9:00–17:30
Winter season (mid-November to mid-March): 9:30–16:00
*Service may be suddenly suspended due to rainy weather
*There may be changes to business days due to certain conditions
■Closed
Open all year round
■Price
1000 yen for junior high school students and older, and 500 yen for elementary school students and younger