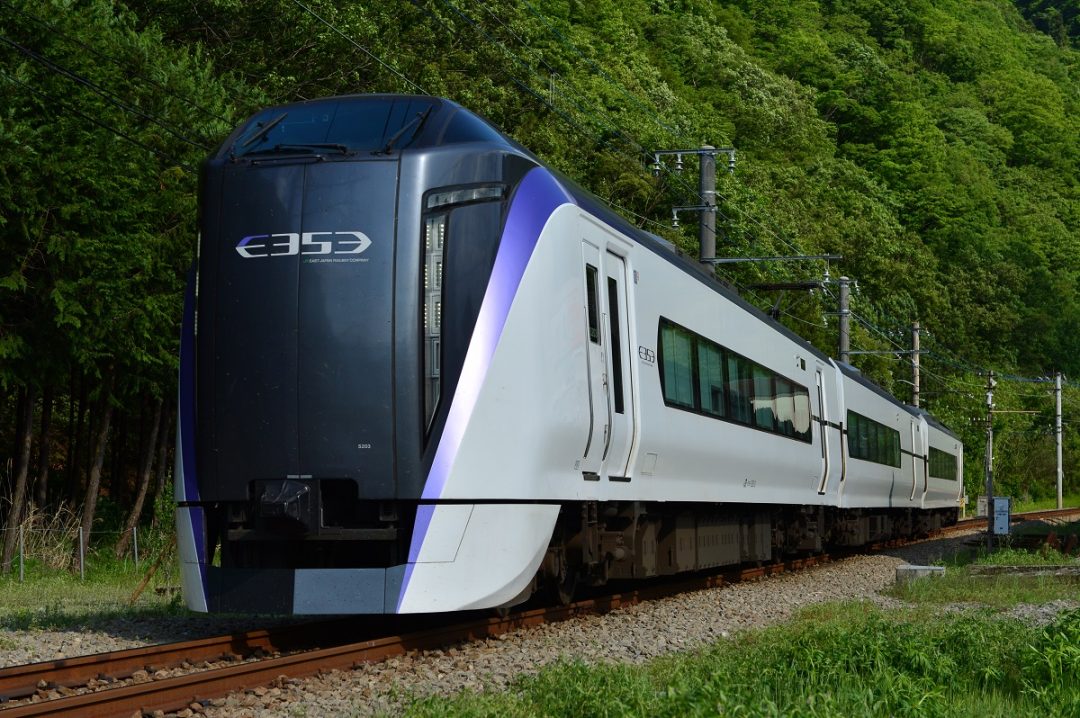 Ltd. Exp. FUJI EXCURSION
A train from the heart of Tokyo directly to Mt. Fuji
Main route

Shinjuku Station – Otsuki Station – Kawaguchiko Station (Fujikyu Railway)
Route map
Popular spots & gourmet
The Story Behind The Train
The best choice for touring Mt. Fuji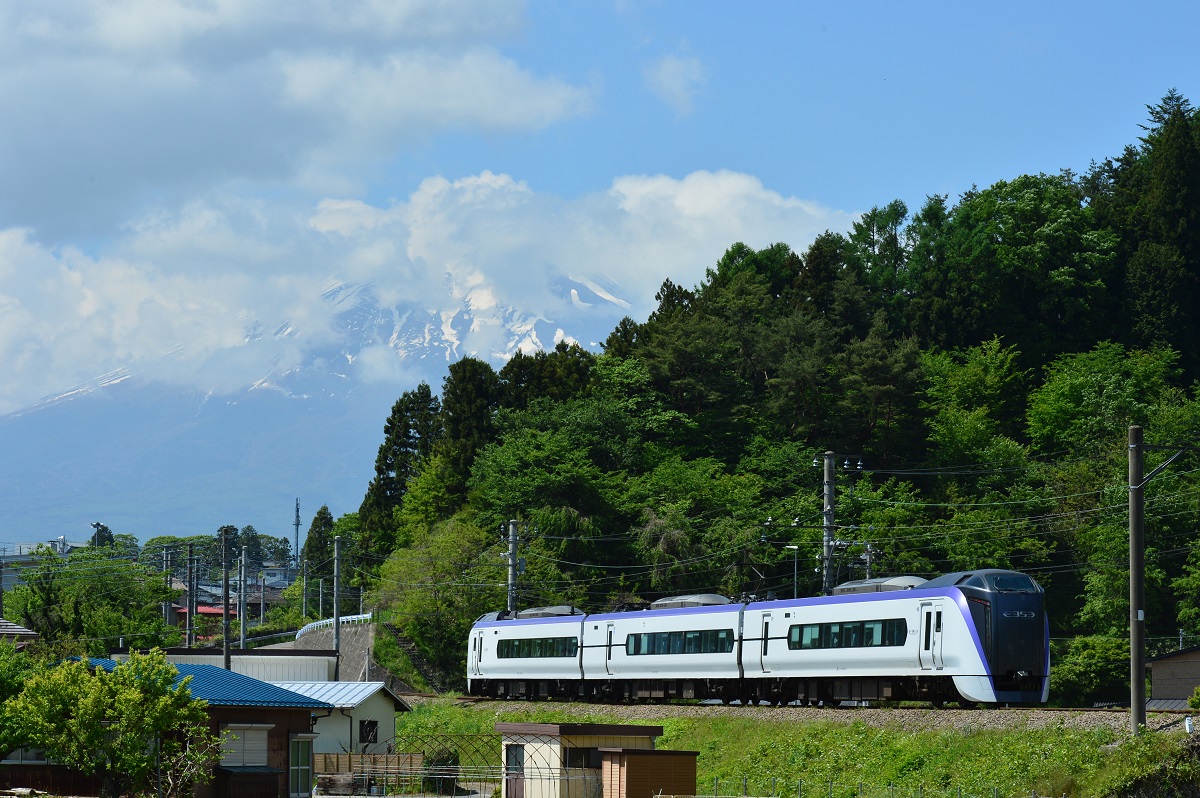 At a height of 3,776 m, Mt. Fuji is the tallest mountain in the whole of Japan, and has gathered many worshipers since ancient times as a sacred mountain where the gods have been enshrined. Even today, it is visited by many tourists from Japan and overseas, and is one of the most popular spots to visit in Japan.
The Ltd. Exp. FUJI EXCURSION debuted in 2019 as an express train that takes you straight to the foot of the mountain from the heart of Tokyo. It is equipped with charging ports, and the spacious seats allow you to take a nap or have lunch, so that you can reach Mt. Fuji recharged and refreshed. It takes less than two hours to reach Kawaguchiko Station from Shinjuku Station. This could easily be the best way to reach Mt. Fuji.
Watch the scenery change from metropolis to Mother Nature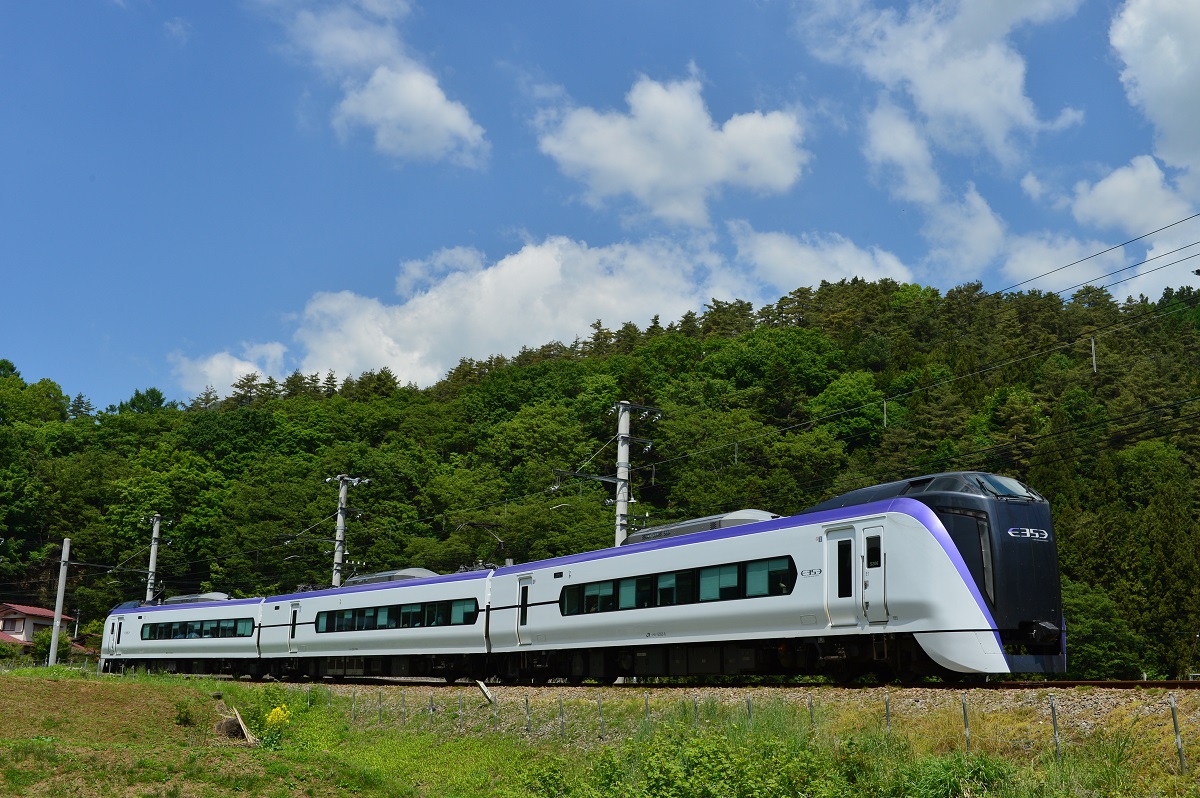 Shinjuku Station, where the train departs from, is one of the most famous and busiest terminal stations not just in Japan, but in the whole world. As the train travels westward from the major metropolis of Tokyo, the train windows provide scenic views changing from city to country. Best of all, the sight of Mt. Fuji in the distance growing larger with every minute is breathtaking. It is sure to be an unforgettable sight.
*Please see the official website (https://www.jreast.co.jp/hachioji/fuji_excursion/en/) for how to use the Ltd. Exp. FUJI EXCURSION.