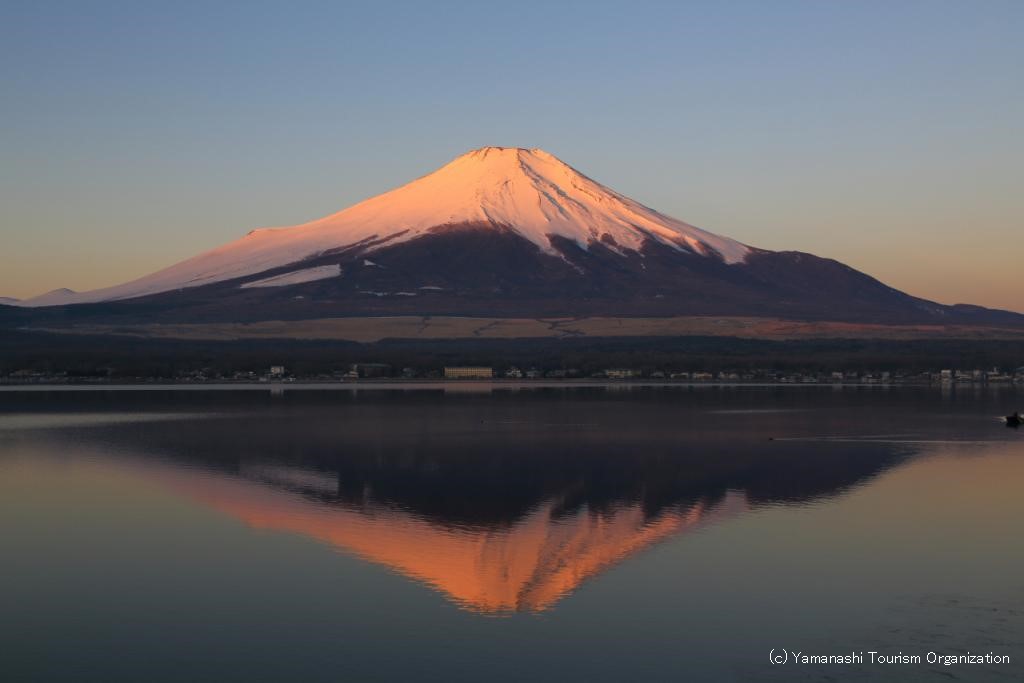 Mt. Fuji
Mt. Fuji, a symbol of Japan known around the world
Closest station

Kawaguchiko Station or Mt. Fuji Station, Fujikyu Railway
Access

(To Mt. Fuji Fifth Station) Take the bus from Kawaguchiko Station or Mt. Fuji Station, Fujikyu Railway
Great Stuff to See and Do!
What are the charms of Mt. Fuji, a World Heritage Cultural Site?
Mt. Fuji is the tallest active volcano in Japan and one of the first images that springs to mind when people think of Japan. Every year, the mountain is bustling with thousands of visitors during the climbing season even though it is a difficult climb. There are four climbing routes, each with their own trailhead. Most climbers use the Yoshida route. The Fifth Station, which anyone can visit, has stores and a visitors' center, and leads to beautiful hiking trails that can be enjoyed with ease.
Mt. Fuji has been worshipped since ancient times as a place where the gods dwell, and climbing as part of Shugendo (Japanese mountain worship) later changed and spread among the common people, to become the Mt. Fuji mountain climbing we know today. Mt. Fuji has also been the theme of many works of art, such as Japanese poems and ukiyo-e paintings. This led to Mt. Fuji being registered as the World Heritage Fujisan – Sacred Place and Source of Artistic Inspiration in 2013. There is not only the mountain itself to see, but also 25 cultural assets to be found in the surrounding area, including shrines, hiking trails, caves, forests, and lakes.
Furthermore, the entire area including Mt. Fuji has been designated as a national park. You can enjoy various leisure activities throughout the year at tourist spots such as Fuji-goko (Fuji Five Lakes) and the Aokigahara Jukai forest.
Enjoy learning about Mt. Fuji while connecting to nature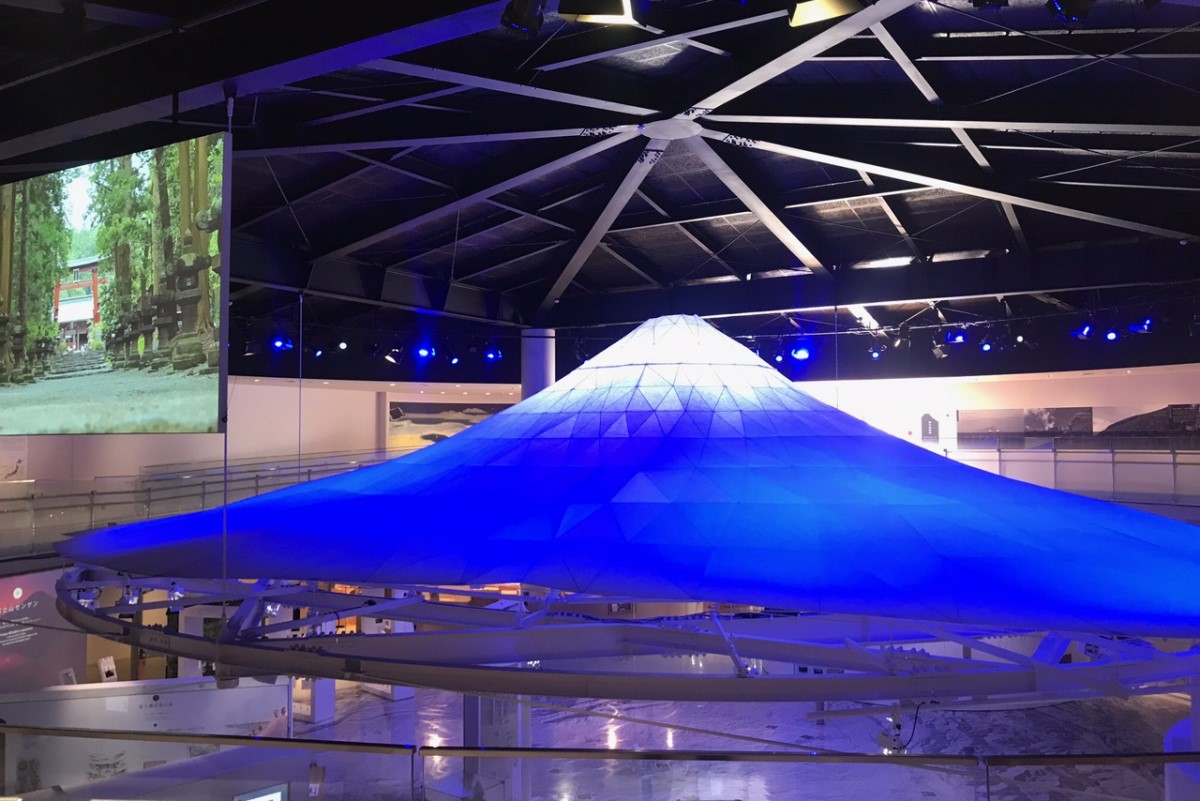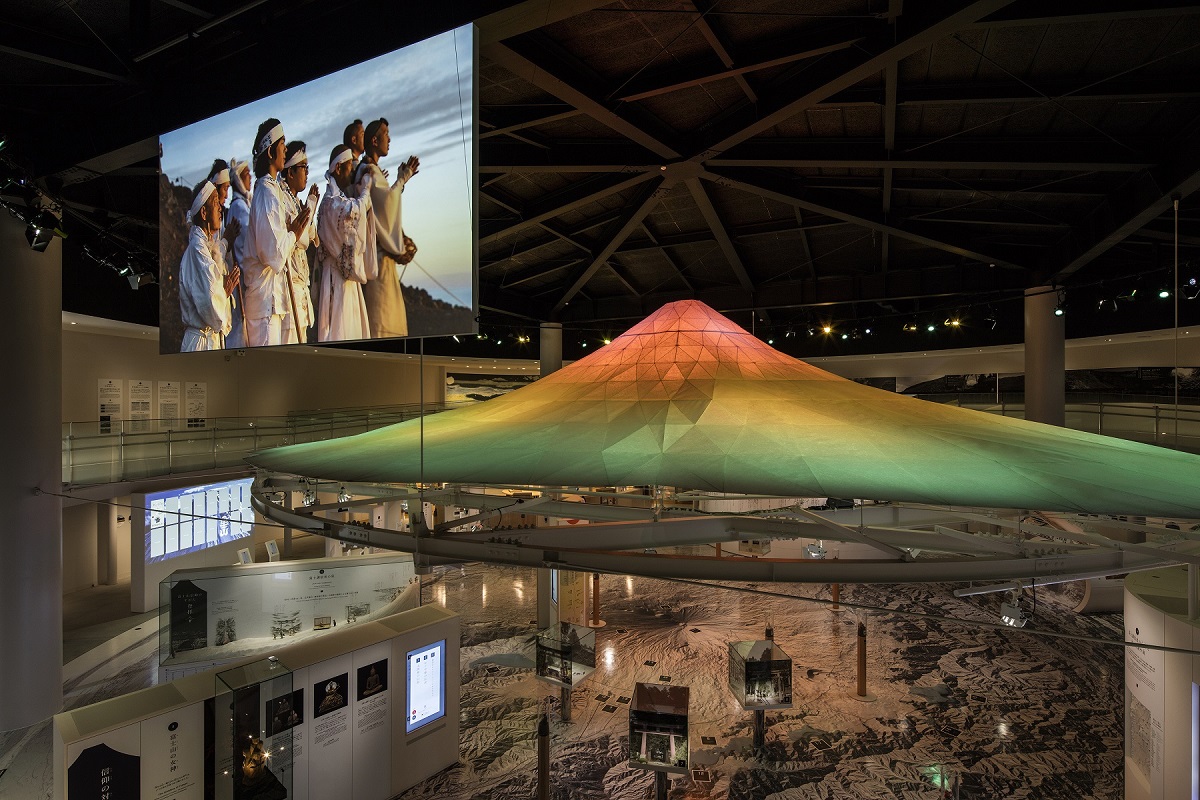 The Yamanashi Prefectural Fujisan World Heritage Center is a facility that introduces Mt. Fuji World Heritage to native and foreign visitors in an easy to understand manner. You can learn about Mt. Fuji through the various exhibitions, such as videos introducing the connections between nature and people, the large structure replicating Mt. Fuji, known as the Fugaku 360, and a chance to worship Mt. Fuji from afar using a time-lapse video.
■Closest station
Kawaguchiko Station, Fujikyu Railway
■Access
Eight minutes by bus from Kawaguchiko Station, Fujikyu Railway
■Location
6663-1 Funatsu, Funatsu, Fuji Kawaguchiko-cho, Minamitsuru-gun, Yamanashi
■Opening hours
9:00~17:00
*June to August: 8:30–18:00
December to February: 9:00–16:30
■Closed
South Hall: every fourth Tuesday. North Hall: Open all year round.
■Price
Free