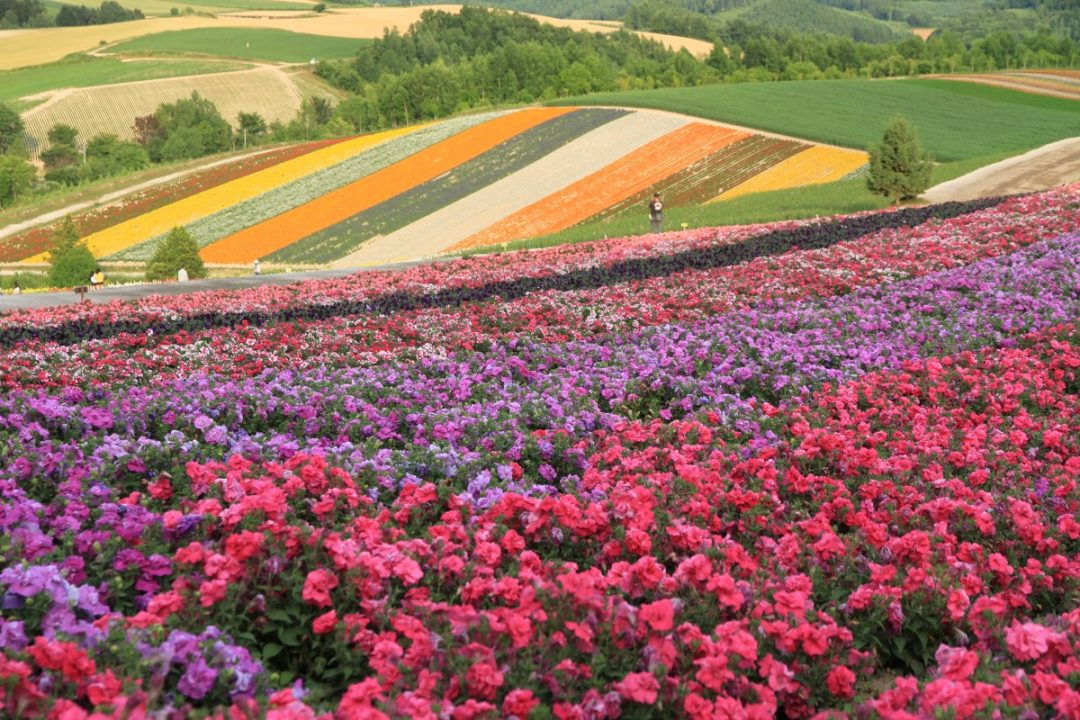 Shikisai-no-oka
The vast flower fields that mesmerize until the sun goes down
Closest station

Bibaushi Station, JR Furano Line
Access

From Bibaushi Station, JR Furano Line, walk 25 minutes, or from Biei Station, drive 12 minutes
Location

Shinsei No. 3, Biei City, Kamikawa-gun, Hokkaido Prefecture
Opening Hours

April to May/October: 9:00–17:00
June to September: 8:30–18:00
November: 9:00–16:30
December to February: 9:00–16:00
March: 9:00–16:30

*The alpaca ranch closes 30 minutes before the closing times listed above.
*Restaurants will stop accepting orders 30 minutes before the closing times listed above. From July to August, they will stop service at 15:00.
*Restaurants are closed every Wednesday from November to March.
Price

Free overall
There are fees for rentals (snowmobiles, carts, sleds, etc.), tractor bus rides, and alpaca ranch entrance.
Great Stuff to See and Do!
One of the most popular spots of the Hill Town of Biei
Biei became a rugged landscape due to the volcanic eruptions from the Tokachi Mountain Range, and when settlers of the region started reclaiming and cultivating the area, they created a wonderful place coexisting with nature. The area became known as the "Hill Town of Biei" from its characteristic, beautiful hills.
Shikisai-no-oka is a popular spot, even in Biei. The scene of seasonal flowers in full bloom in the vast landscape is a sight you will never grow tired of.
Take in the sights from the Norokko tractor bus, which travels around the park, or carts.
Winter offers a totally different way to have fun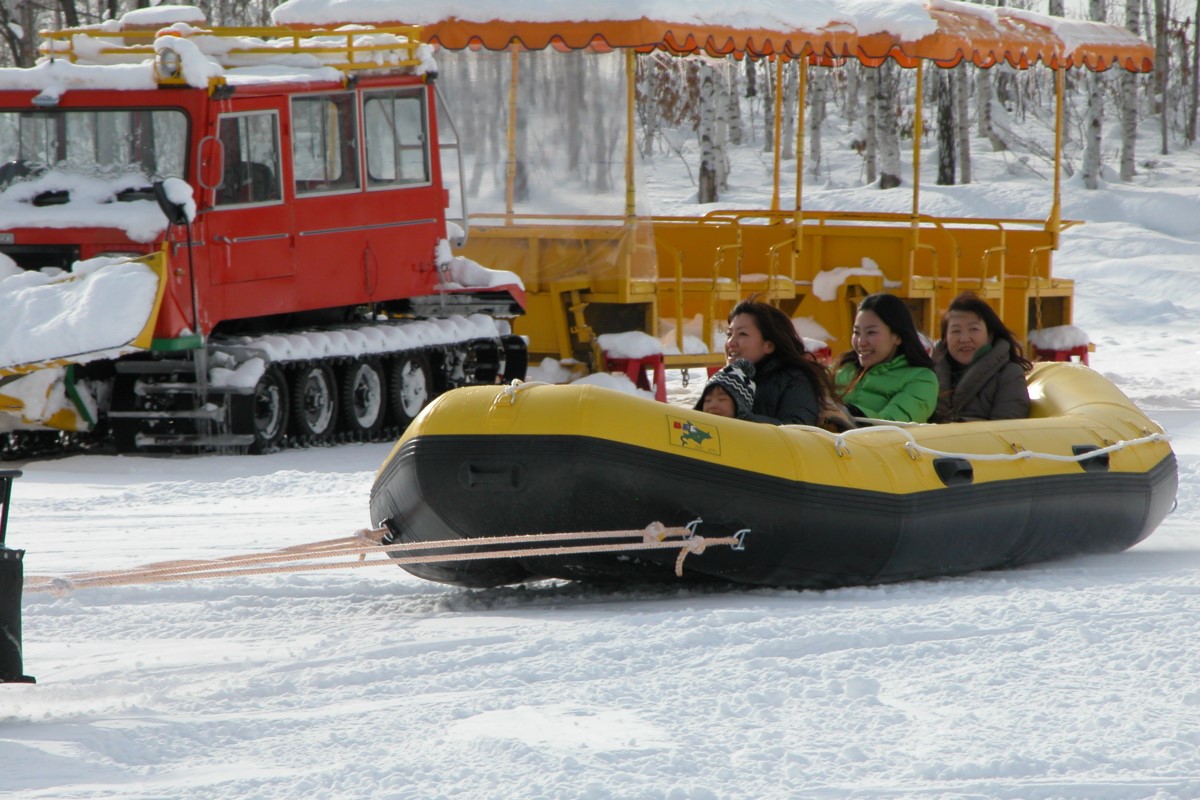 The beauty of the flowers from spring to autumn is unforgettable, but the endless, snowy scenery in winter will take your breath away.
Enjoy the area with exhilarating snowmobile rides and sledding even if it is your first time to play in the snow.
Within Shikisai-no-oka, there is a farm and an alpaca ranch, where you can taste freshly picked vegetables and meet the animals. There is also a guesthouse where you can stay and have plenty of time to enjoy everything there is to offer.