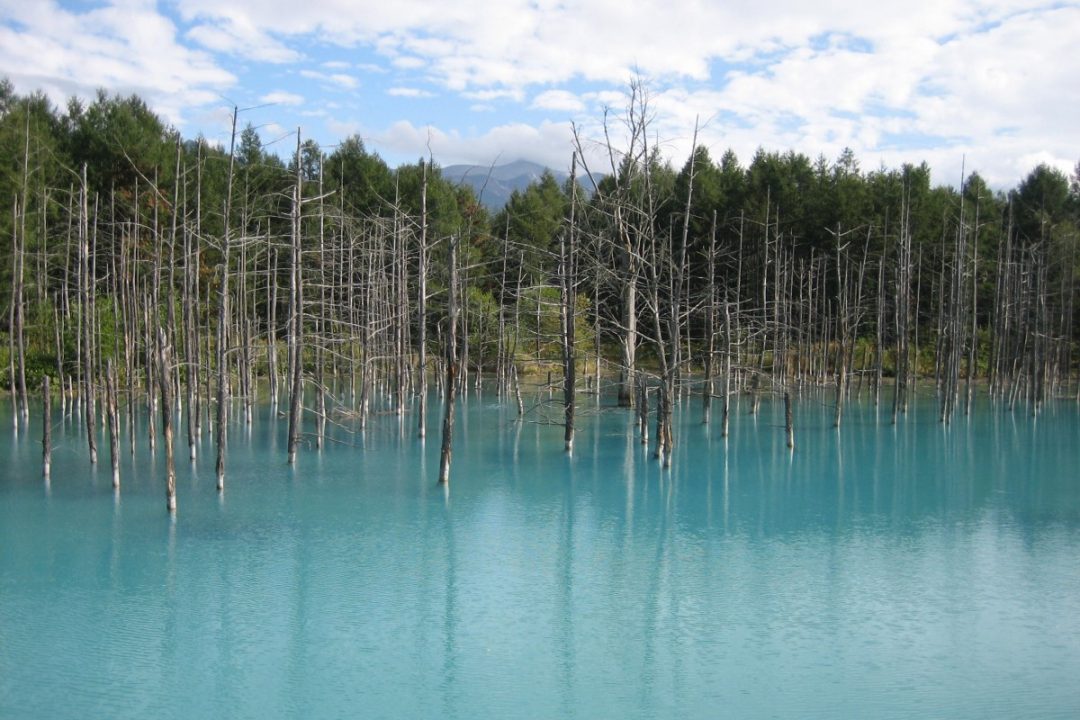 Shirogane Blue Pond
A mysterious lake with a blue appearance
Closest station

Biei Station, JR Furano Line
Access

From Biei Station, JR Furano Line, about 20 minutes by car or by Dohoku Bus
Location

Shirogane, Biei City, Kamikawa-gun
Great Stuff to See and Do!
Shades of blue that change every time you look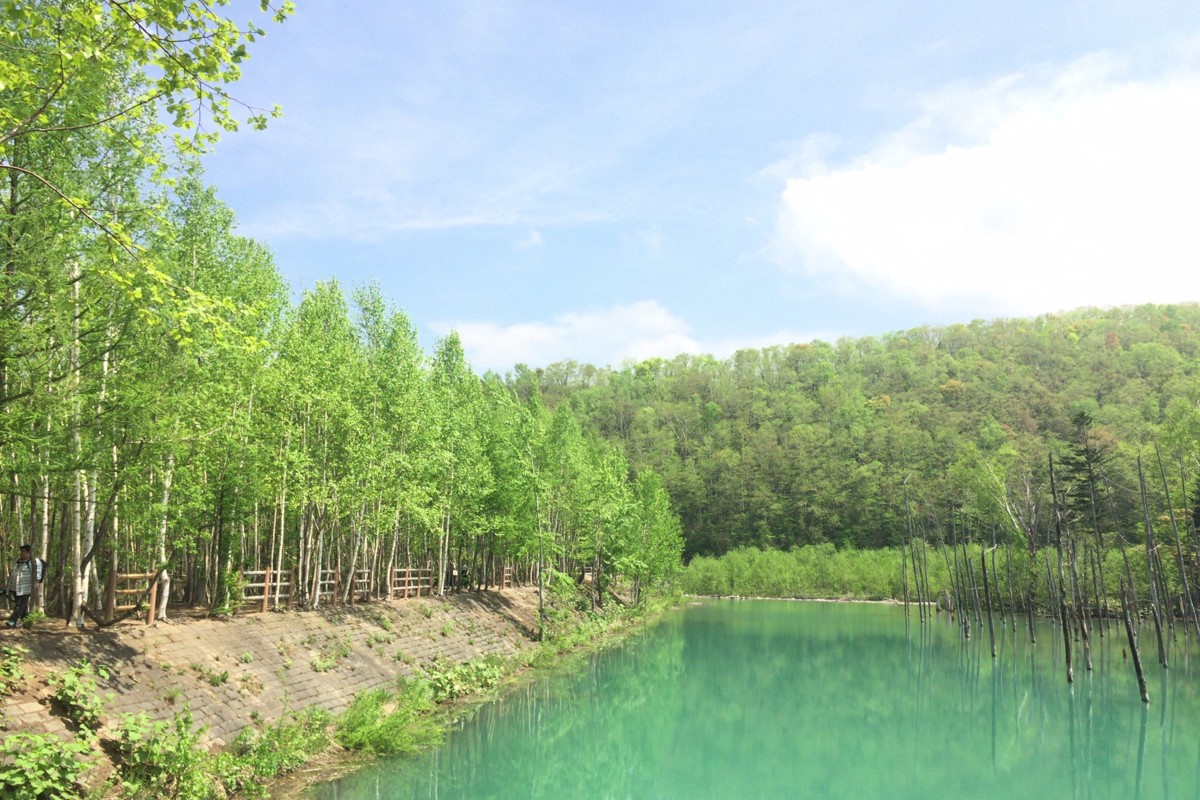 The Shirogane Blue Lake is a man-made lake created by the disaster prevention construction efforts in the surrounding area. As the name suggests, the lake became famous for the beauty of the mysterious, blue-colored water. To add to this wonderland, the lake is scattered with withered larch trees, creating a magical scenery that cannot be seen anywhere else.
Even if you call it "blue," the color changes depending on the season and the weather. There are times when it appears to be a deep milky white, and times when it appears green. What kind of "blue" will you see?
There is also an illumination season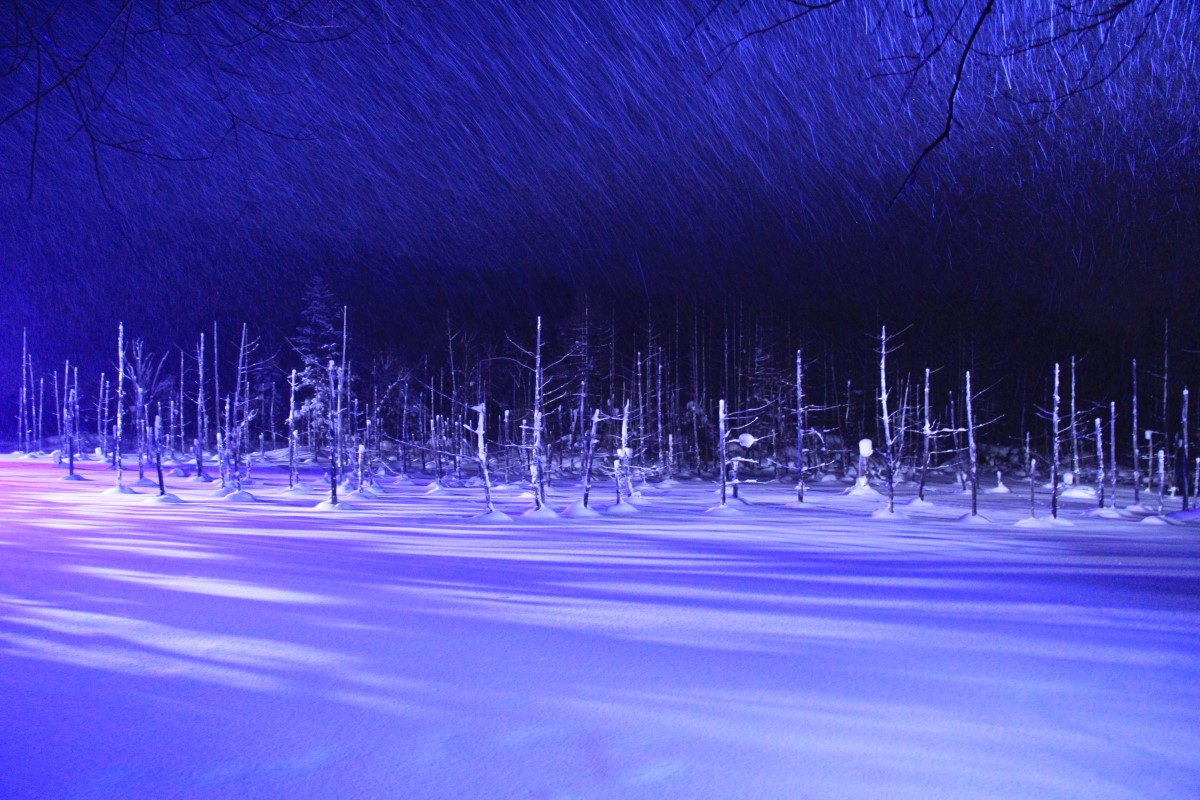 The most mystical scenery can be enjoyed on a clear early morning when there is no wind. Try to experience this special moment by staying in Biei.
In addition, in winter, the snow-clad lake is covered in magical illumination at nighttime. This contrasts with the very different scenery from the daytime and summertime.
The Shirogane Onsen is nearby, so you can quickly warm yourself up.