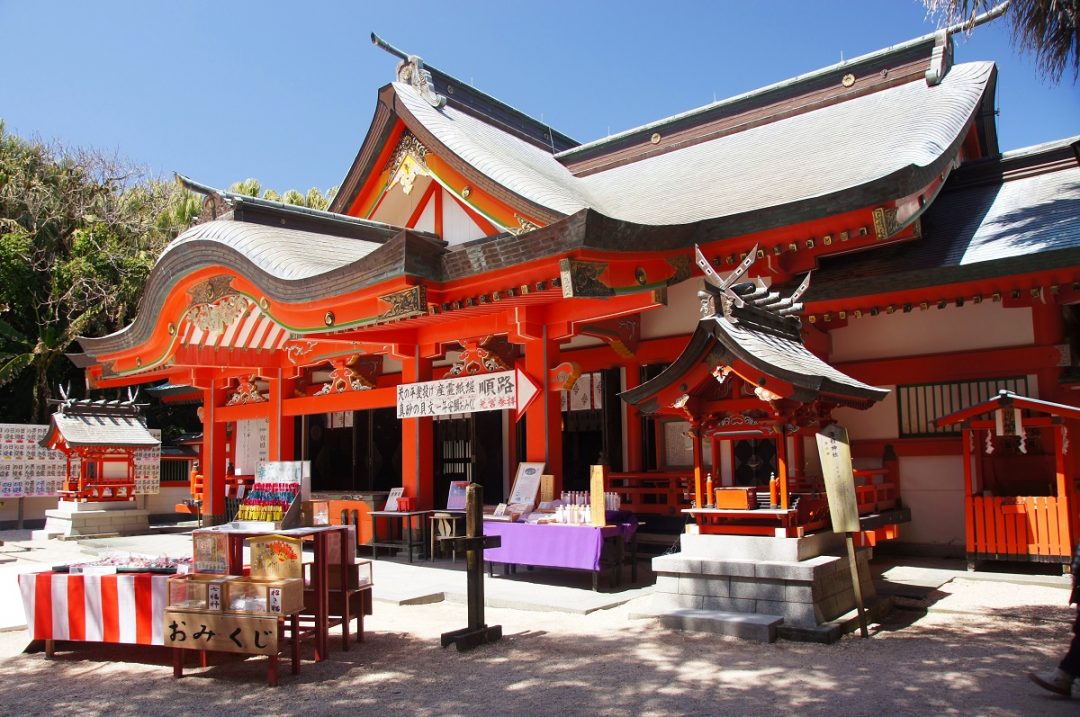 Aoshima Shrine
A mysterious shrine located on an island in the south of Miyazaki
Closest station

JR Nichinan Line, Aoshima Station
Access

Get off the train at JR Nichinan Line Aoshima Station and walk for around 10 minutes
Location

2-13-1 Aoshima, Miyazaki
Great Stuff to See and Do!
An impressive, sacred site surrounded by subtropical plants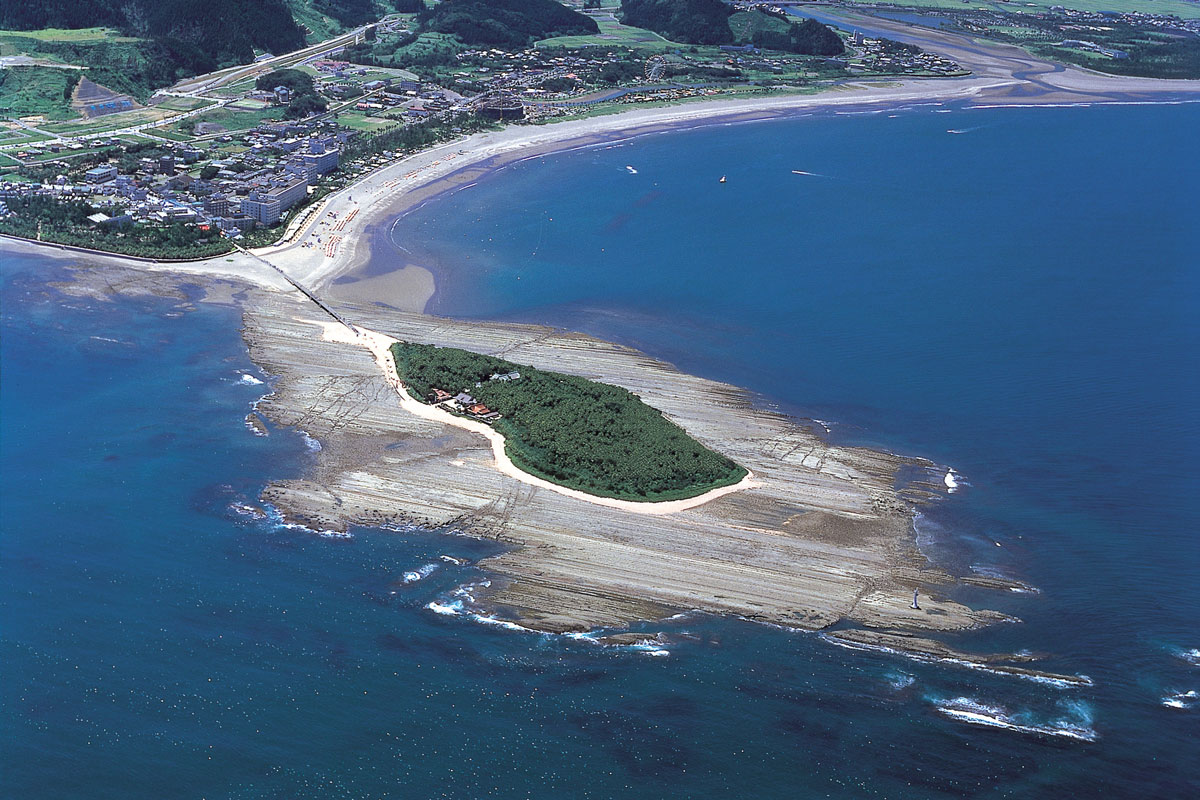 Aoshima Island, stretching in the shape of an arch off the Aoshima coast, is a tourist attraction on the Nichinan coastline in the south of Miyazaki. It is said to be the stage for the legend of Umisachihiko and Yamasachihiko. Aoshima Shrine stands in the center of this island, which has a circumference of around 1.5 km.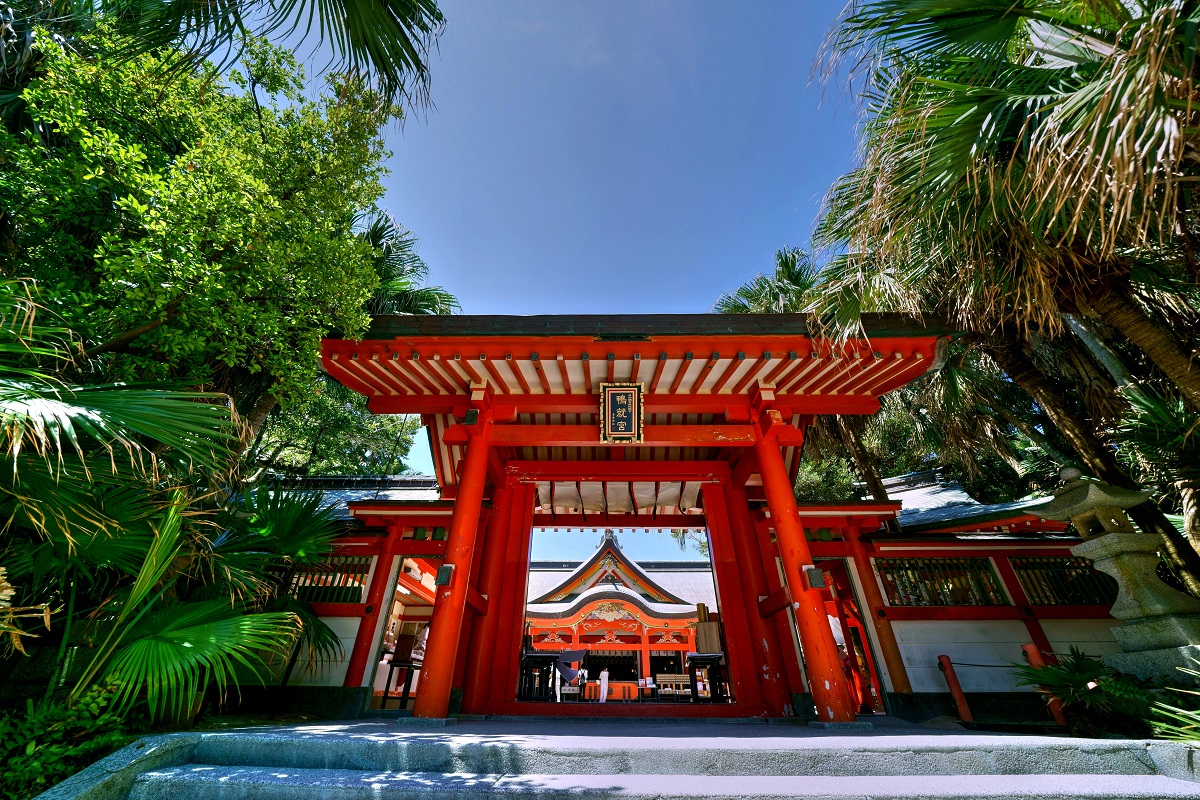 Up until 1737, general access to this island was forbidden because of its status as a spiritual site. This led to the lush growth of over 5,000 wild fountain palm trees and subtropical plants around the shrine, which was protected as a sacred site.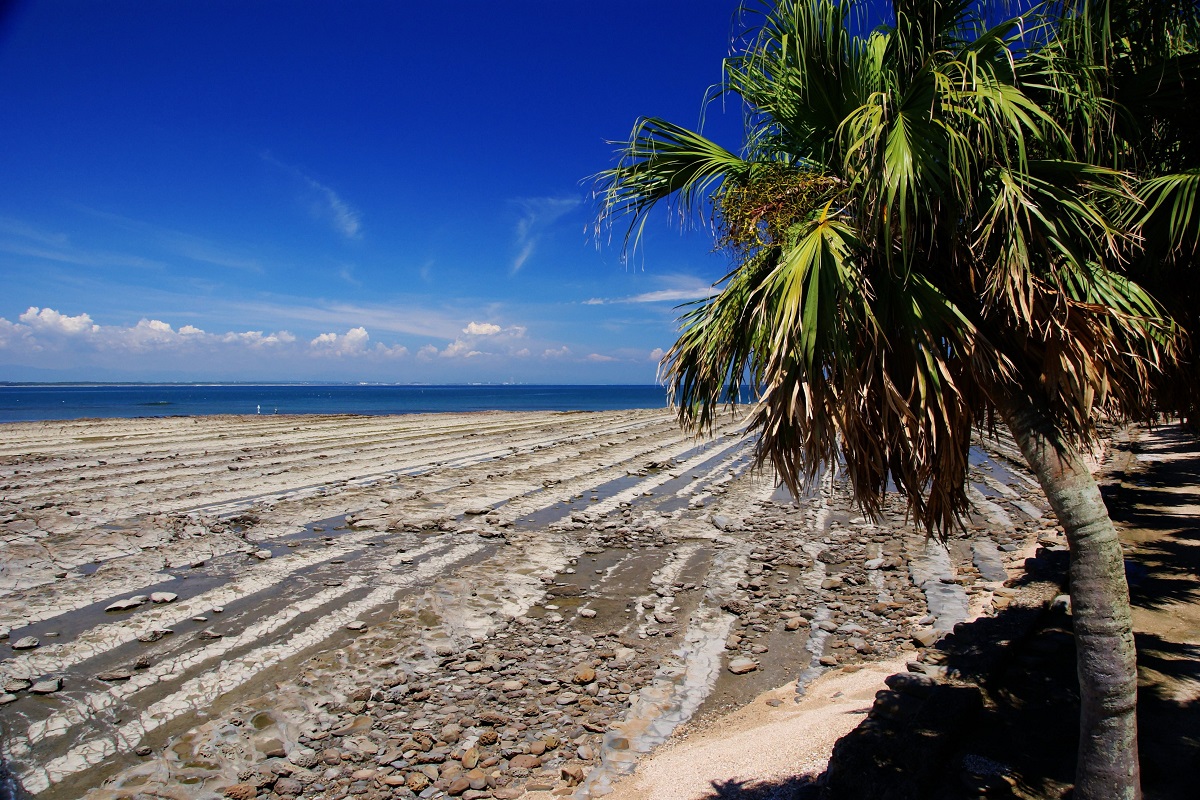 The whole island is surrounded by wave-like rocks known as the "Devil's Washboard," and the plants and rocks have together been designated a Natural Monument of Japan.
Experience unique shrine festivals rich with Japanese mythical influence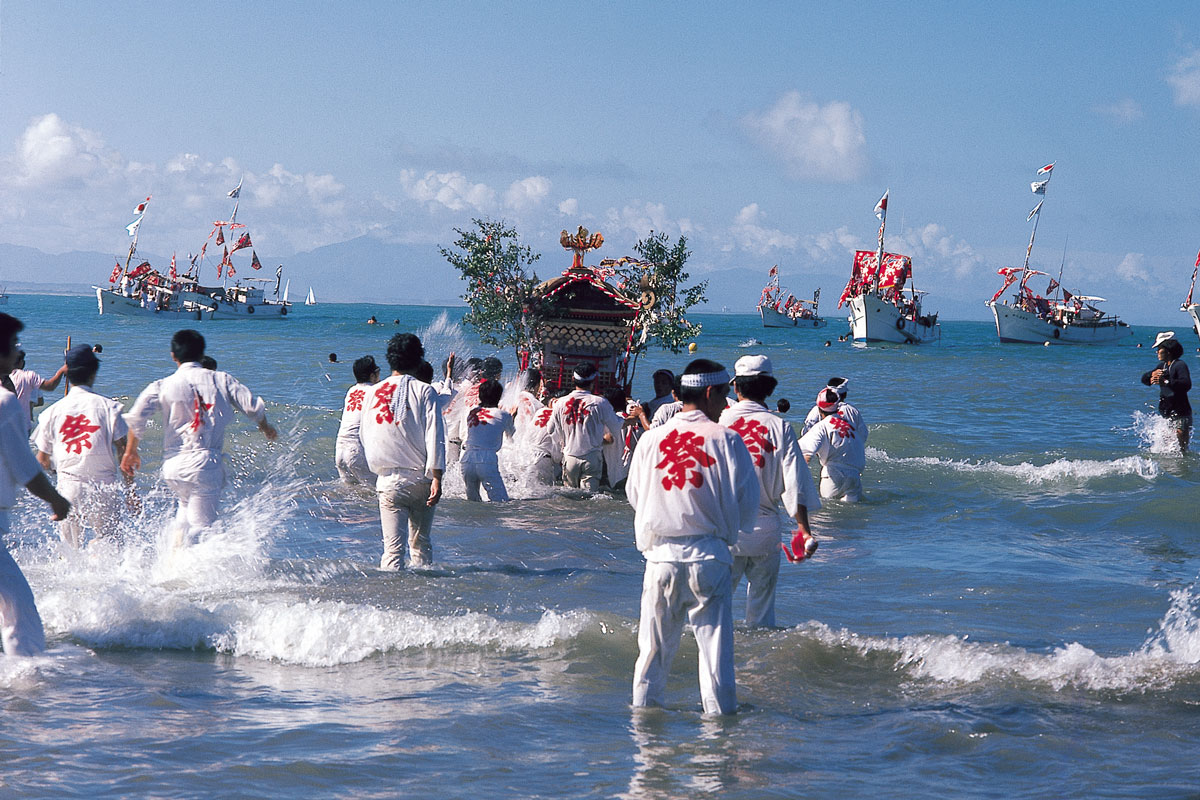 Popular events, such as the summer Sea Crossing Festival in which shrine parishioners carry a portable shrine across the sea, and the winter Hadaka Mairi (Naked Shrine Visit) when around 300 visitors carry out misogi (ritual purification) in the sea in front of the shrine, take place here. You can experience the lively yet solemn atmosphere unique to Japanese festivals.