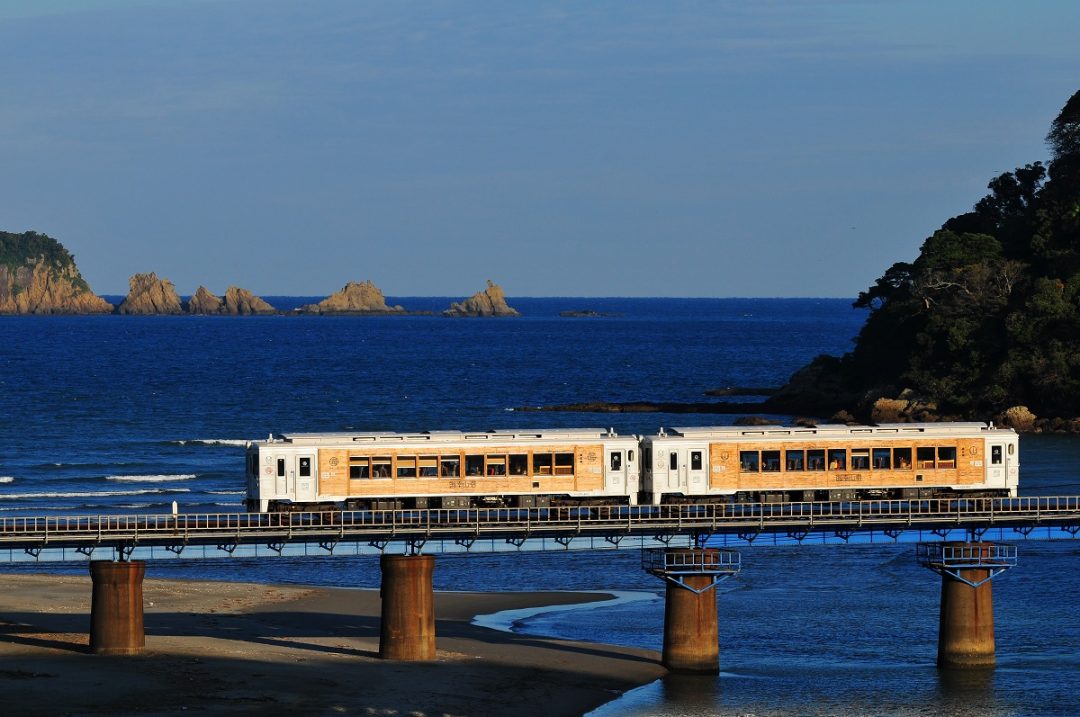 Umisachi-Yamasachi
A resort train that travels down Miyazaki Prefecture, the land of myth
Main route

Miyazaki Station to Nango Station
Route map
Popular spots & gourmet
The Story Behind The Train
Enjoy the breathtaking views from the sapphire blue ocean to the deep-green mountains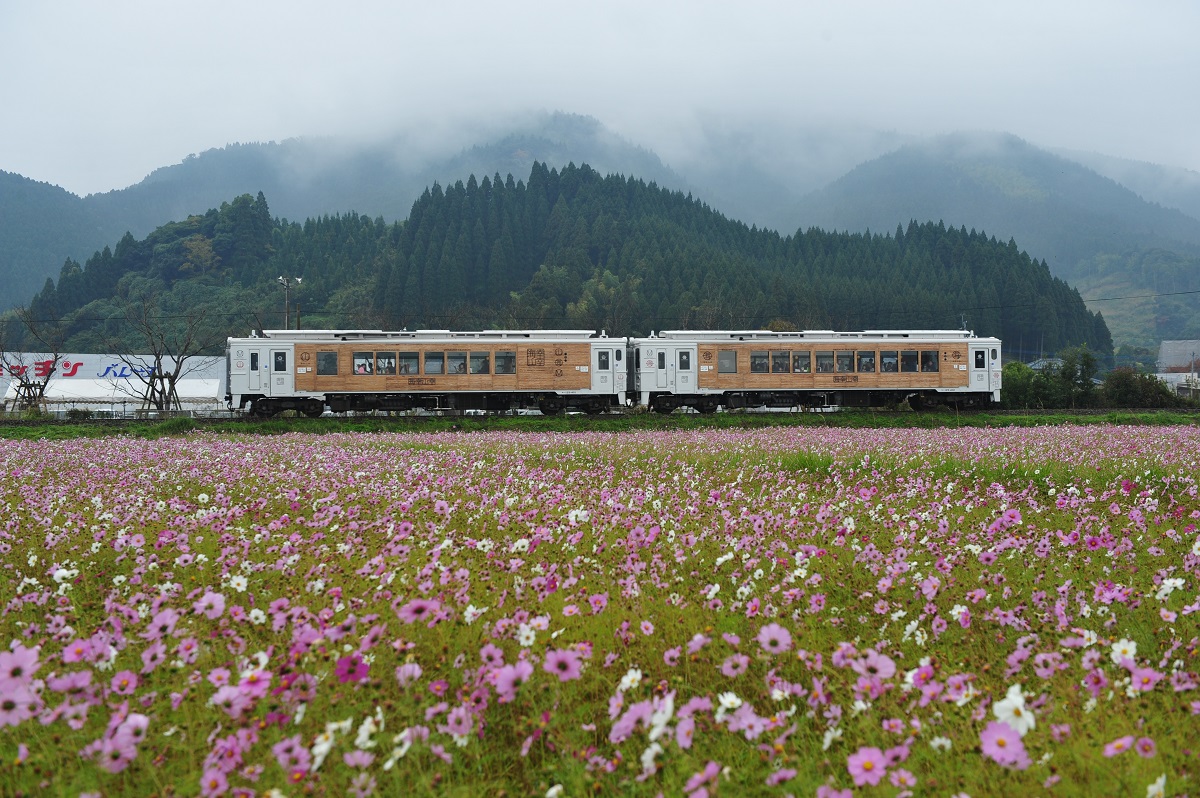 Umisachi-Yamasachi is a limited express train that runs along the coast of the Sea of Hyuga in Miyazaki Prefecture. The attractions of Miyazaki Prefecture include its rich natural world and mysterious landscapes, and it hosts many places linked to legendary myths of Japan.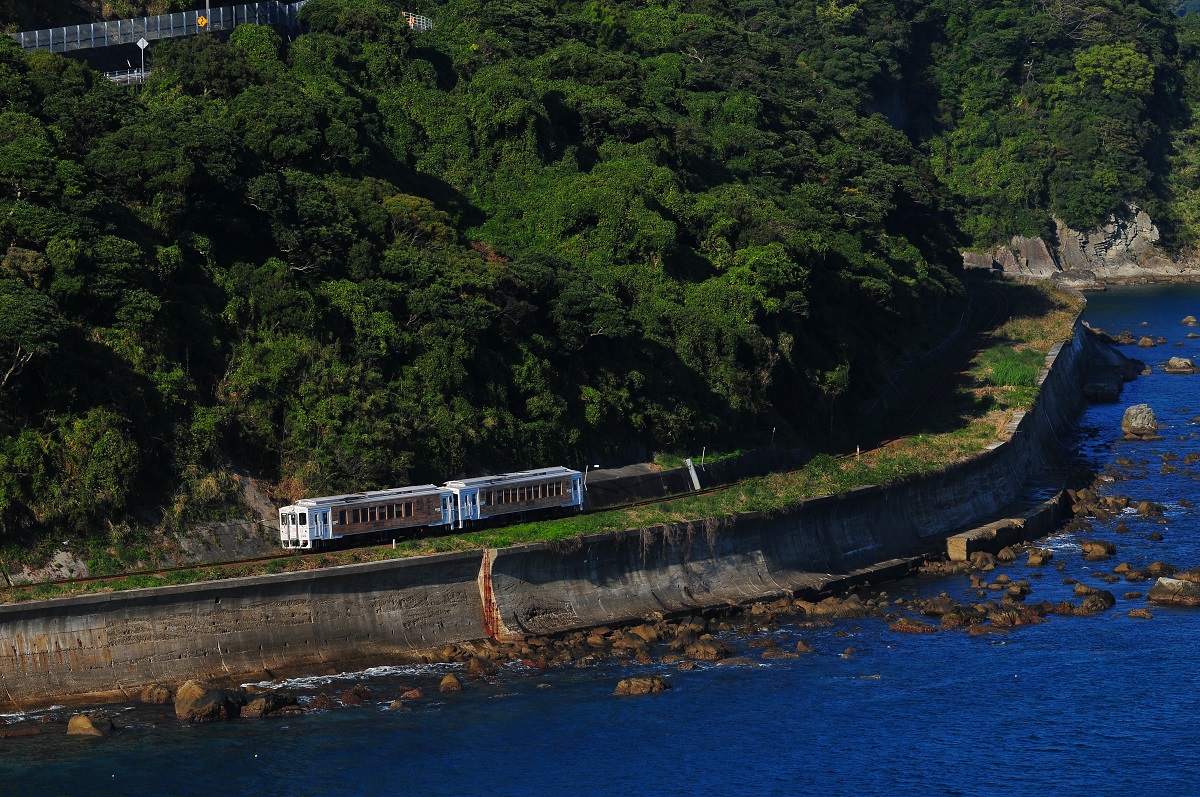 Leave Miyazaki Station and gaze at the beautiful coastline from the windows. As the train moves onwards, the wave-like rocks known as the "Devil's Washboard" will appear, extending along the shoreline near Aoshima Station. After this, the train temporarily enters a mountainous area, and you will once again see an expanse of coastline after enjoying an abundance of greenery.
Pay attention to the train interior made with obisugi (cedar)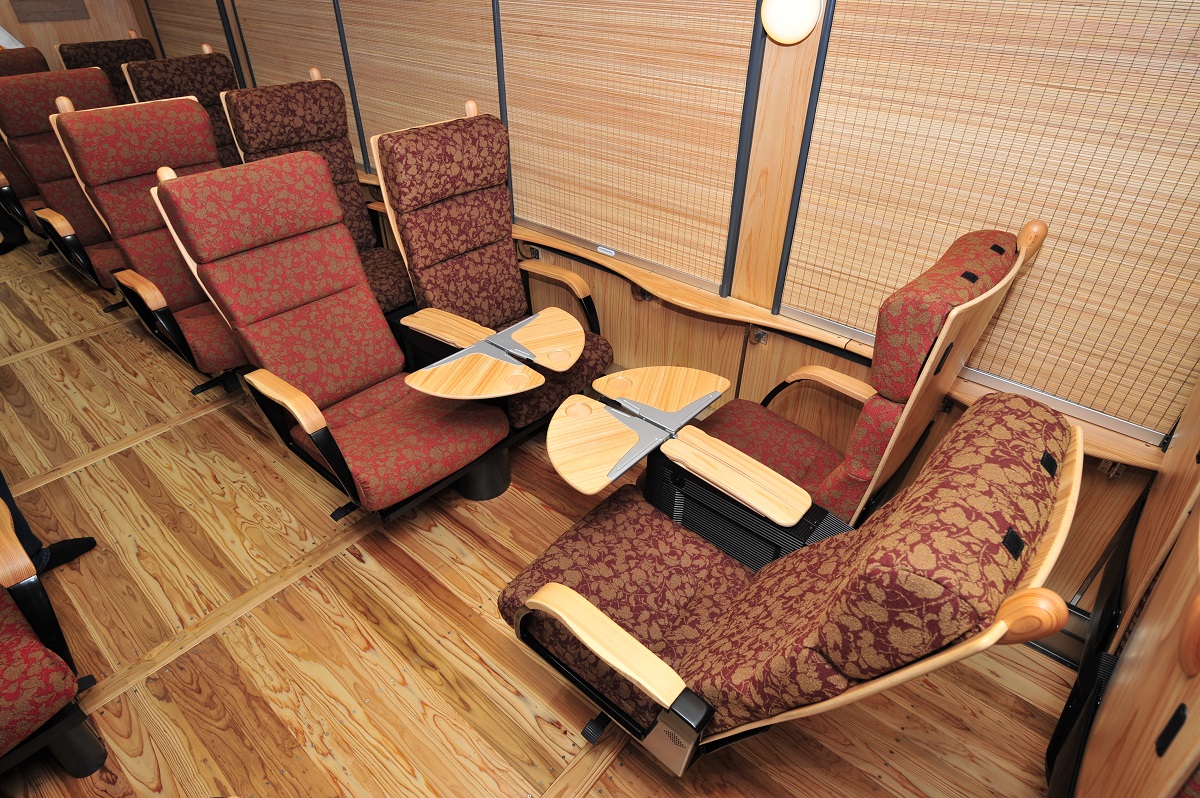 Umisachi-Yamasachi offers wonderful views from its windows, but keep an eye out for the train's interior and exterior design too. The sides and interiors of the cars use obisugi(cedar) from Nichinan City, located along the railway line, which offers a sense of warmth. Enjoy a moment of relaxation in this comfortable and luxurious space with its reclining seats and sofas available for all passengers.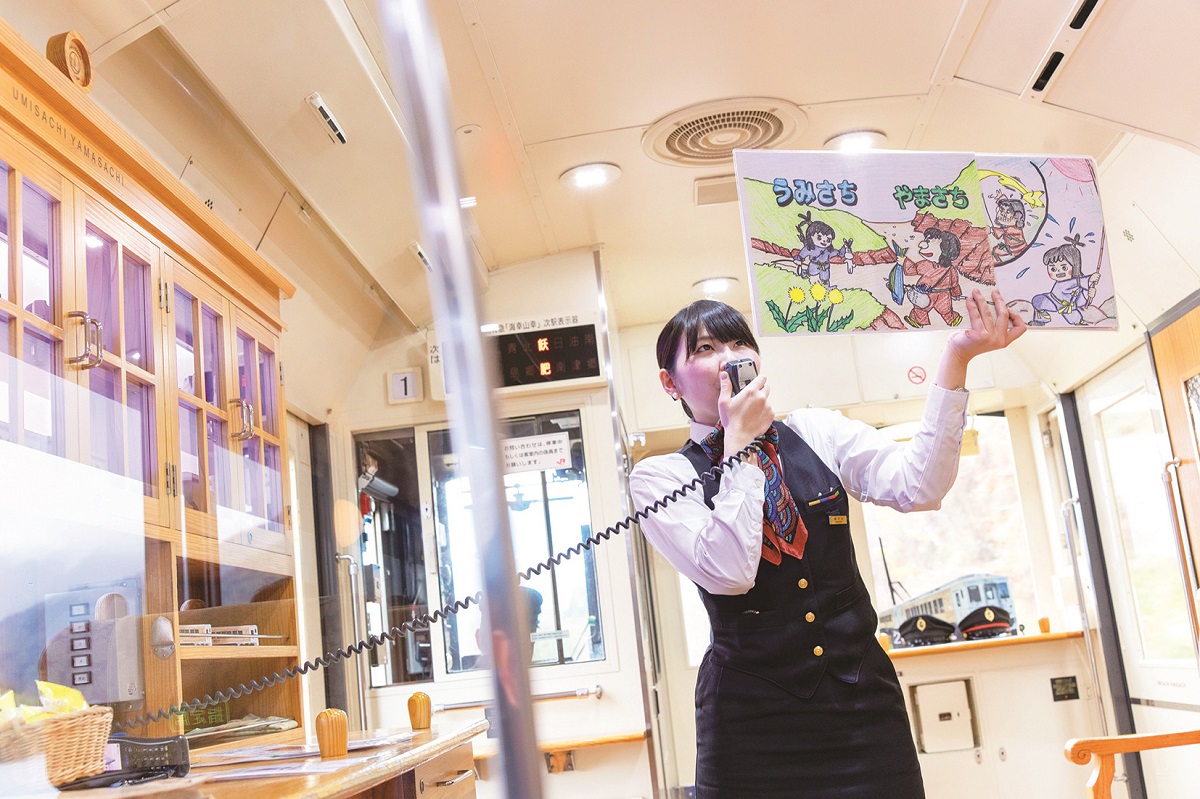 Relaxation and unforgettable views are not the only things the train boasts. The Umisachi-Yamasachi express offers a picture story show about the legend of Umisachihiko and Yamasachihiko, after which the train is named, and a commemorative ticket so you can remember your journey. Do not forget to check out the on-board souvenirs where you can buy local specialty products.
*There is some unreserved seating on the Umisachi-Yamasachi, but we recommend that you reserve seats before you travel.