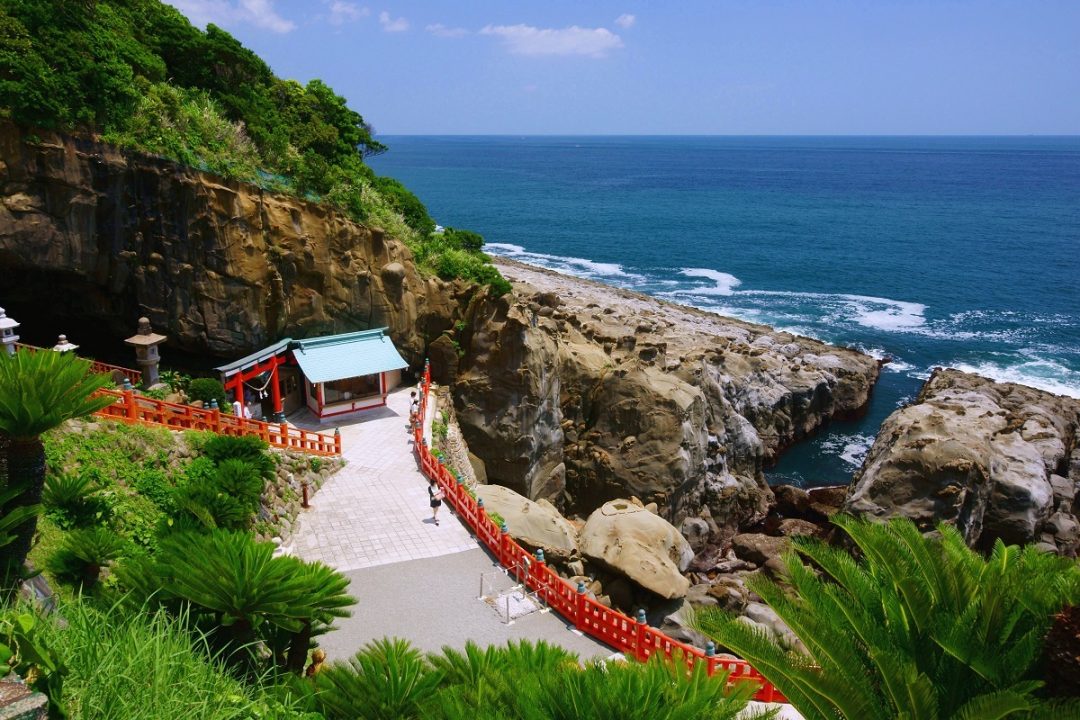 Udo Jingu Shrine
A well-known shrine popular with the locals
Closest station

JR Nichinan Line, Ibii Station or Aburatsu Station
Access

Take a regular bus from either JR Nichinan Line Ibii Station or Aburatsu Station for around 20 minutes, get off at the Udo Jingu Shrine bus stop, and walk for 10 minutes
*Around 20 minutes on a regular bus heading for Nichinan/Obi/Toimisaki from Ibii Station
*Around 20 minutes on a regular bus heading for Miyazaki Station and the airport station from the bus center in front of Aburatsu Station
Location

3232 Miyaura, Nichinan City
Opening hours

April to September: 06:00–19:00
October to March: 07:00–18:00
Great Stuff to See and Do!
Sense the mysteries of nature when visiting the honden (main hall) located inside a cave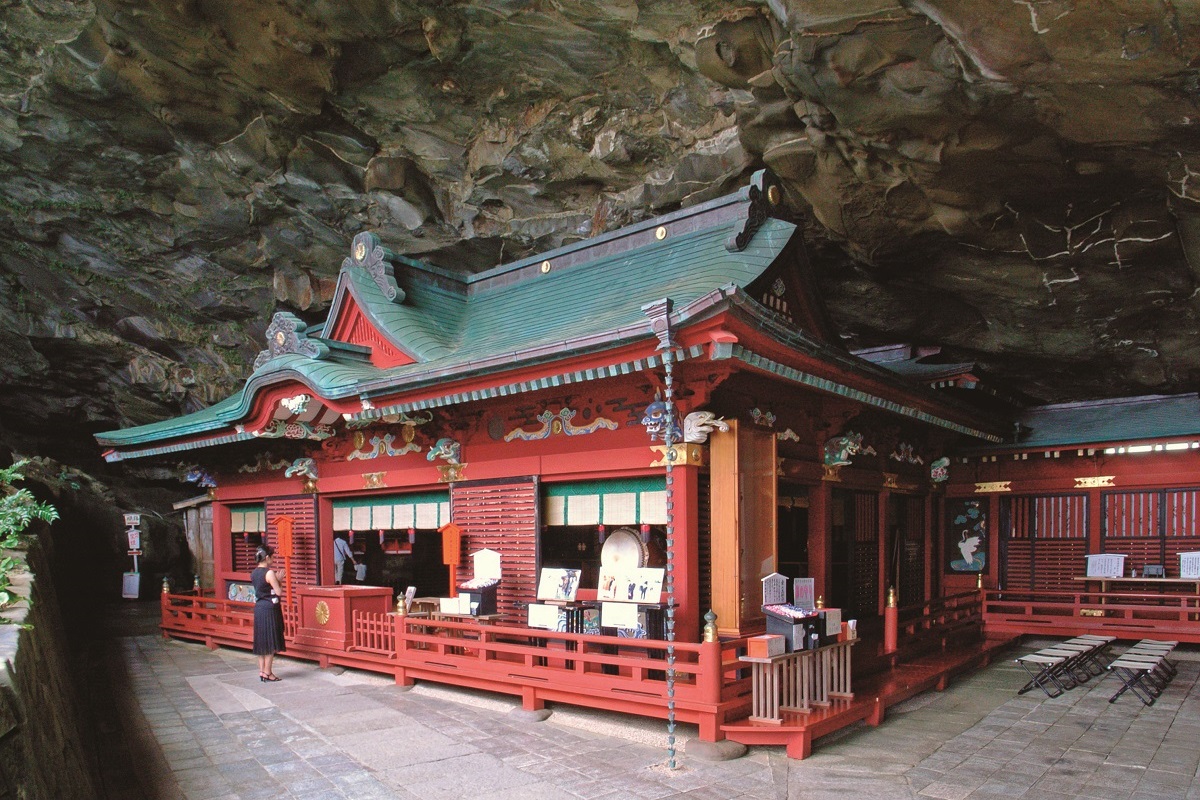 Udo Jingu Shrine's honden stands inside a cave on Point Udozaki, which juts out into the Pacific Ocean. This cave is said to have been the birthplace of this shrine's main deity, who is worshiped as a god of marriage, safe childbirth, and childcare.
Nichinan Kaigan Quasi-National Park faces the beautiful Sea of Hyuga, and the gorgeous ocean is one highlight here. Unusually shaped rocks and mysterious reefs stretch around the point, and you can enjoy natural scenery such as the white waves breaking on the rocks.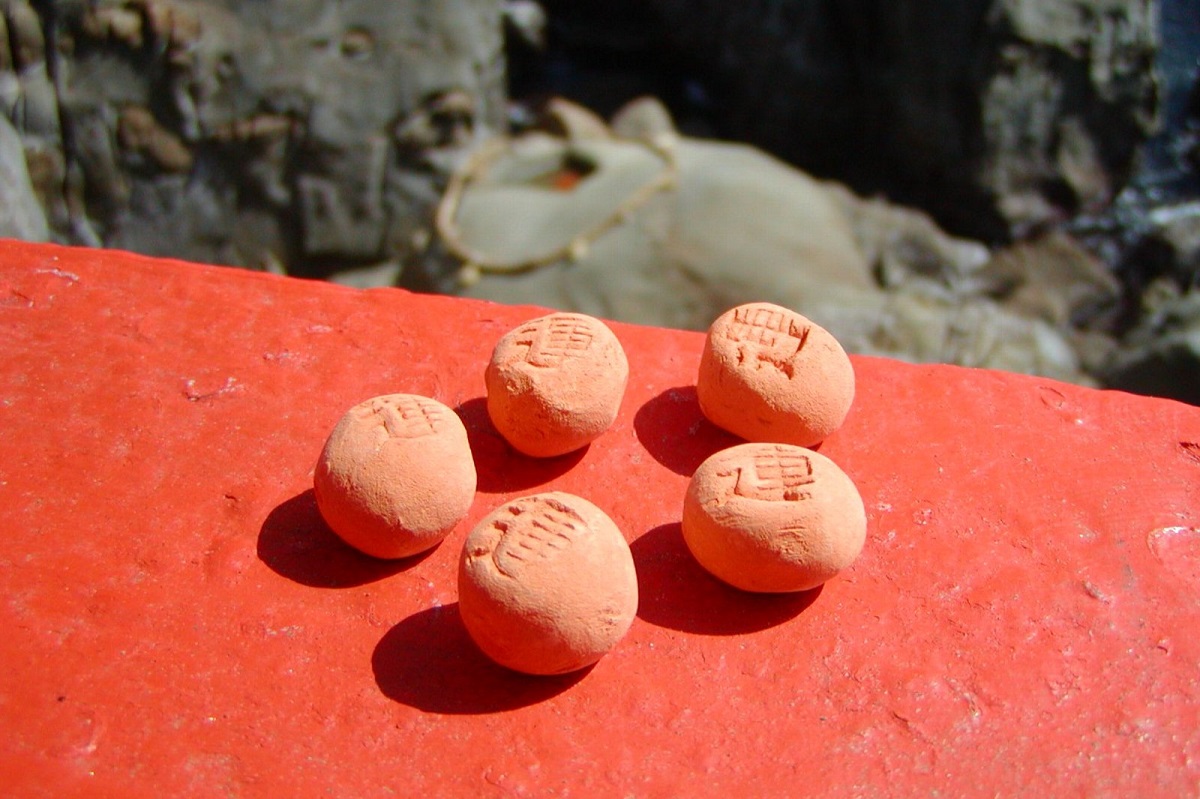 If you are visiting this shrine, then we recommend trying your luck. It is said that if you make a wish and successfully throw (men with their left hand and women with their right) a lucky ball called an undama into a square shape on a rock, known as the kameishi or "turtle rock," your wish will be granted.
See the shan shan uma that are representative of Miyazaki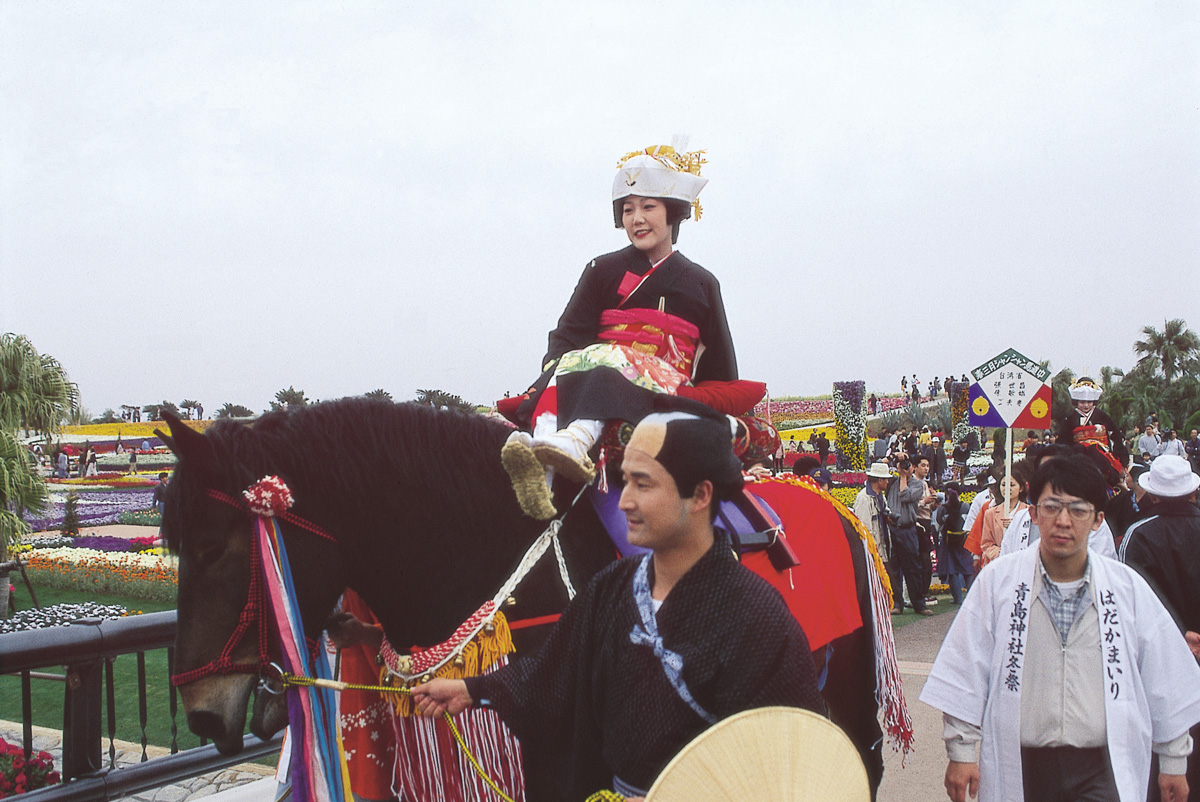 The Shan Shan Uma Dochu-uta National Competition, representative of Miyazaki, is held each year in March. Up until the beginning of the 1900s, it was customary for people in Miyazaki to visit Udo Jingu Shrine when they married. This tradition is known as shan shan uma (shan shan horses), taken from the sound of the bells attached to the horses.