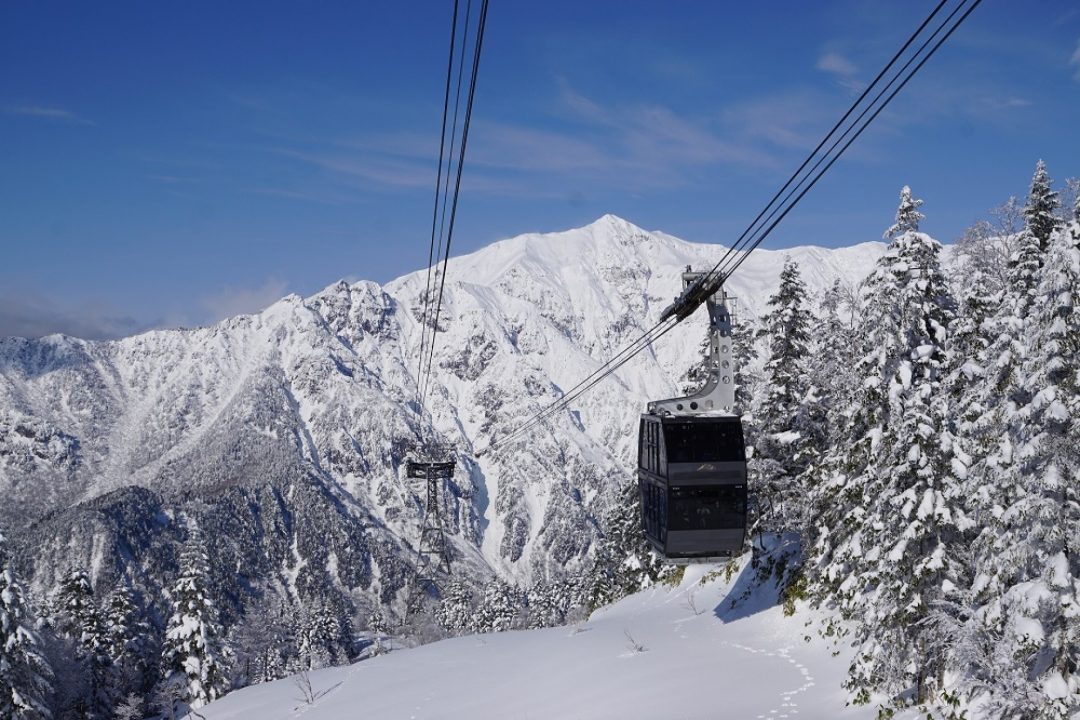 Shinhotaka Ropeway
Spectacular 360-degree panoramic views of the Northern Alps
Closest Station

Takayama Station, JR Takayama Main Line
Access

Take the Nohi Bus bound for Shinhotaka Ropeway for around 1 hour and 40 minutes from Takayama Station, JR Takayama Main Line.
Location

Okuhida Onsengo Kansaka, Takayama-shi, Gifu
Opening Hours

・Regular hours: 8:30–16:00

・August 1 through August 31: 8:00–16:00

・Saturdays, Sundays and holidays in October: 8:00–16:00

・December 1 through March 31: 9:00–15:30
Dates closed

Open all year round

*Service may be suspended due to adverse weather, maintenance, etc.
Admission

Round trip for the 1st and 2nd ropeway Adult: From 3,000 yen     Child: From 1,500 yen

*For more information, please visit the official website.
Great Stuff to See and Do!
Explore the world above the clouds in a double-decker gondola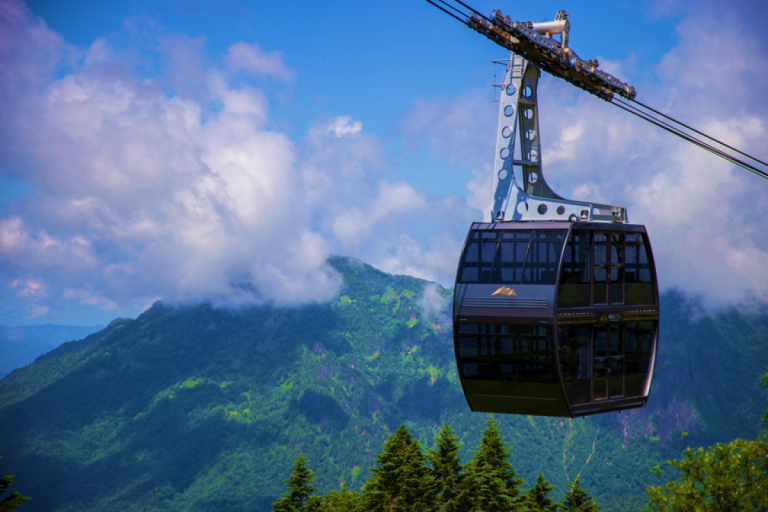 The Shinhotaka Ropeway is one of the best ropeways in Japan and the first in the country to introduce double-decker gondolas. Riding the first and second ropeways allows visitors to explore the world above the clouds.
Located at a height of 2,156 meters, the observatory on the roof of Nishihotakaguchi Station provides spectacular views of the Northern Alps. The scenery visible from the observatory was awarded two stars in the Michelin Green Guide Japan.
Beautiful scenery that changes with the seasons and time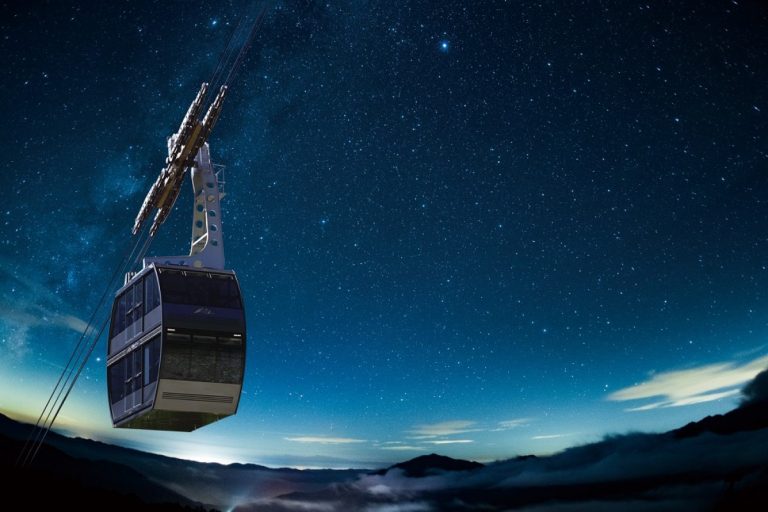 The Shinhotaka Ropeway's biggest appeal is that the views change with the seasons. From spring to autumn, the area is filled with flowers, fresh greenery, and autumn foliage. In winter, the mountains are covered by snow, creating a fantastic landscape of pure white.
On certain dates between spring and autumn, a limited number of special stargazing tours are offered that let travelers enjoy beautiful night-time views. The tour provides perfect conditions for stargazing, as the ropeway is surrounded by nature and far away from city lights.
Visitors can experience nature through excellent facilities and a variety of events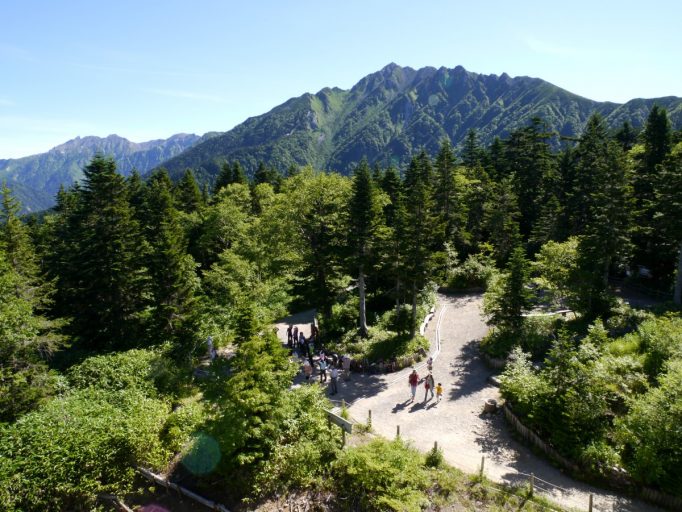 Just a short walk from Nishihotakaguchi Station at the summit is Itadakinomori, where you can experience the nature of the Northern Alps. Visitors can relax on the Yari no kairo deck and feel the mountains of Hotaka up close or sit at table benches surrounded by the vast natural beauty.
There are also several activities that allow visitors to feel more connected to nature. Hiking to the top of Mt. Nishihotaka, 2,452 meters above sea level, or snowshoeing on soft snow are two examples of enjoyable activities available to ropeway riders.