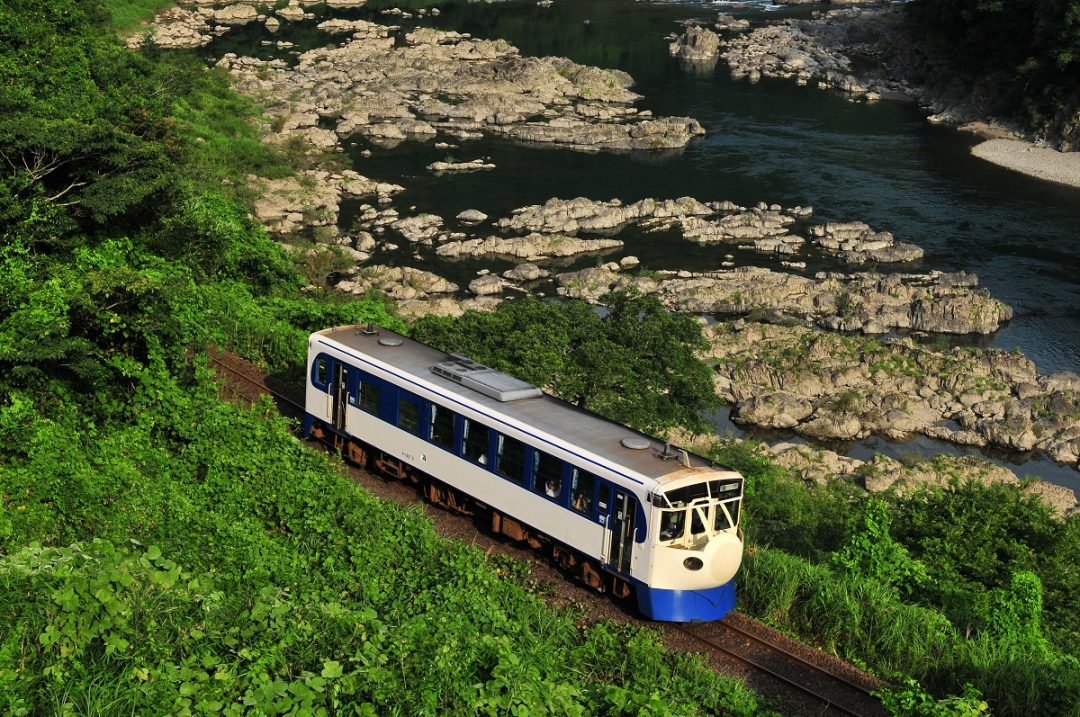 Tetsudo Hobby Train
Designed after the 0-series shinkansen, the inspiration for Japan's classic model train
Main route

Kubokawa Station – Uwajima Station

(Some trains go between Kubokawa Station and Chikanaga Station)
Route map
Popular spots & gourmet
The Story Behind The Train
Running along the Shimanto-gawa River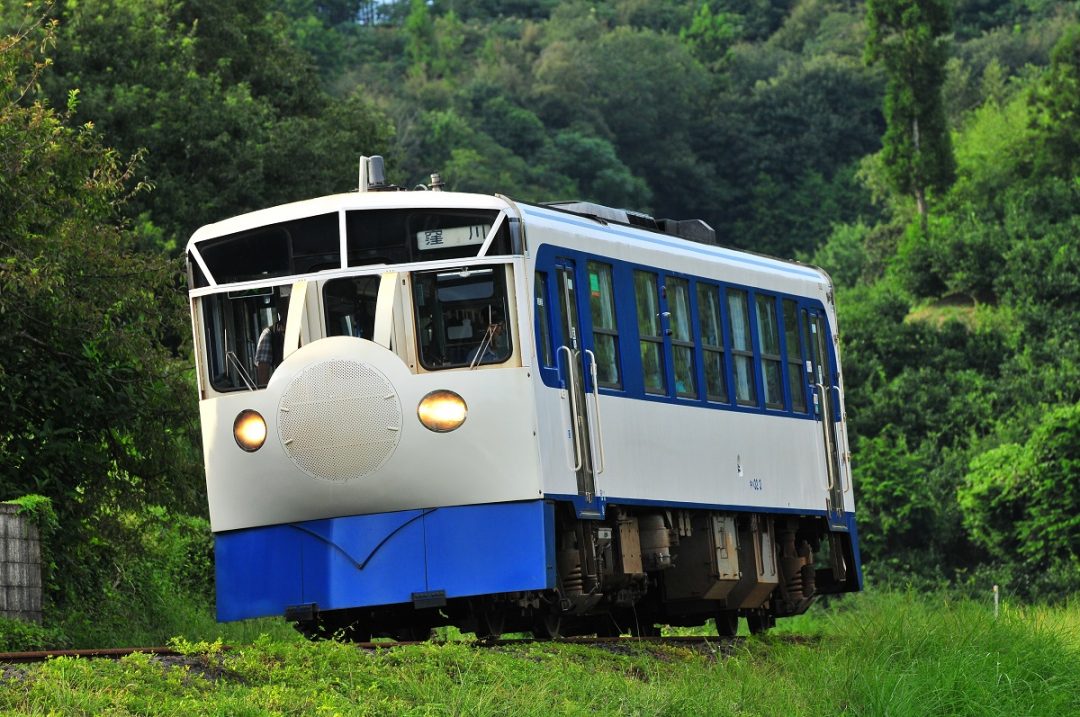 This train runs between Kubokawa Station in Kochi Prefecture and Uwajima Station in Ehime Prefecture, in western Shikoku. Up to six trains per day run up and down the Yodo Line, connecting the terminal stations in as fast as 2 hours and 5 minutes.
An interior with many playful design elements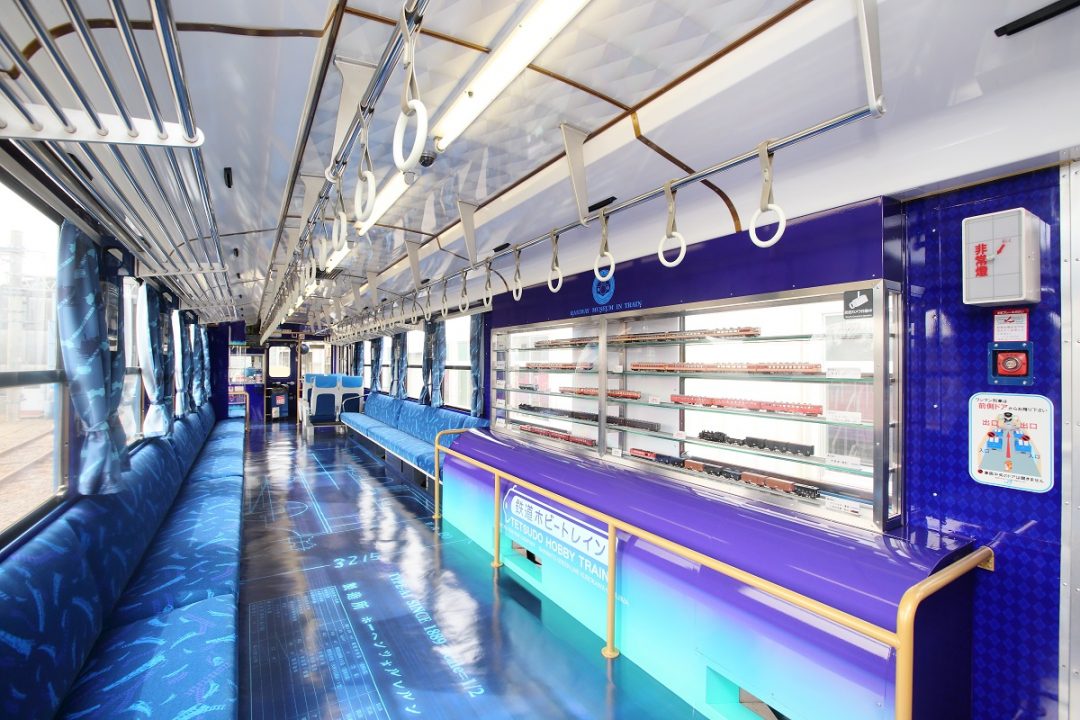 The model train-like exterior features white and blue coloring and a charming button nose shape, designed after the first generation 0-series shinkansen.
The interior gives the impression of a museum with blue as the keynote color, long seats, and a floor surface is decorated with the blueprint of the tank engine that first began running in 1889.
In addition, the train has two converting seats actually used in the 0-series shinkansen, as well as displays of various sizes exhibiting model trains of historic shinkansen and trains associated with Shikoku.
Perfect for a leisurely journey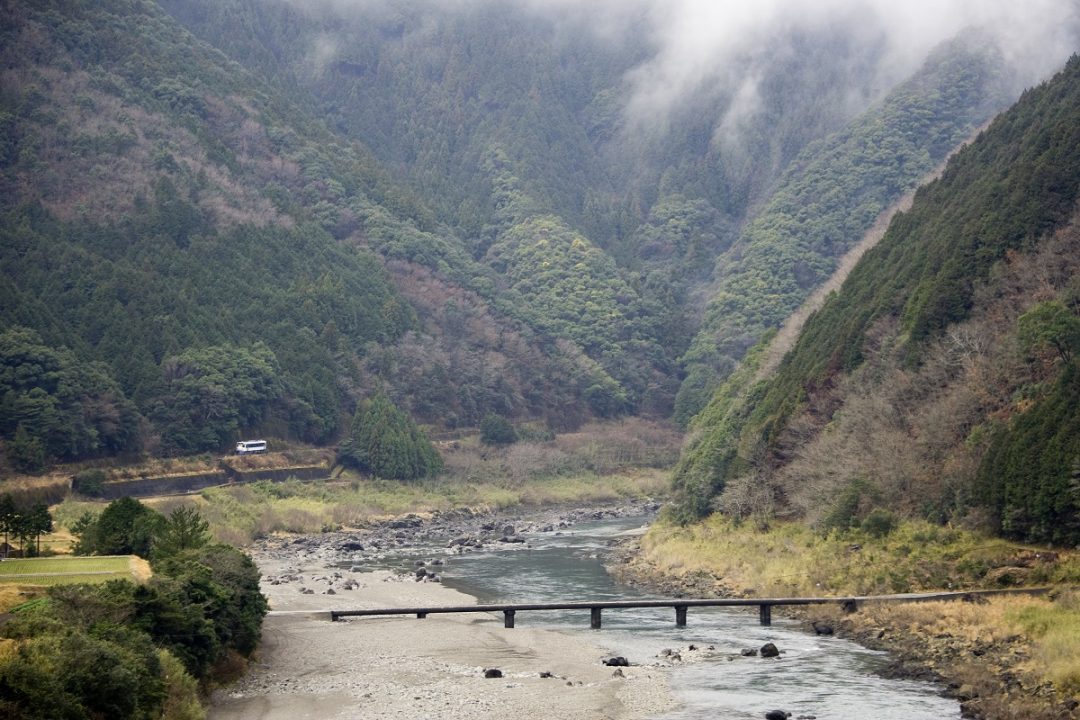 Enjoy a relaxing train ride while viewing the scenery of the clear streams of Shikoku's grand Shimanto-gawa River.