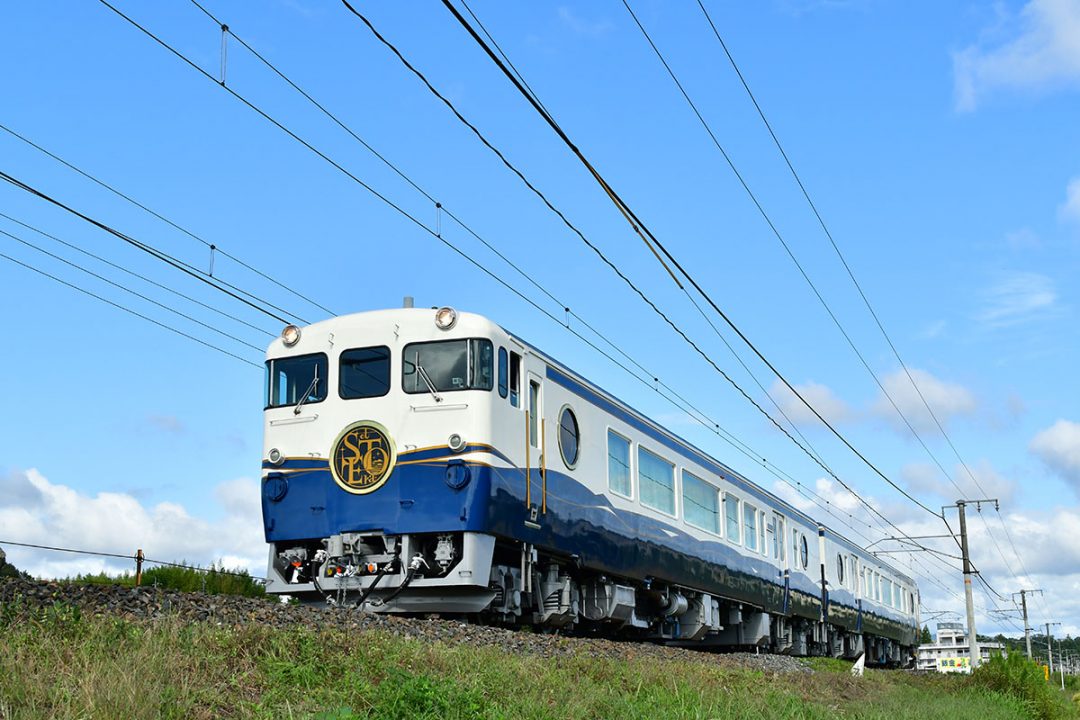 etSETOra
Island-gaze from the comfort of this train
Main route

[Outbound route] Hiroshima Station–Onomichi Station (via the Kure line)
[Return route] Onomichi Station–Miyajimaguchi Station (via the Sanyo line)
Route map
Popular spots & gourmet
The Story Behind The Train
Savor the many charms of Setouchi with the etSETOra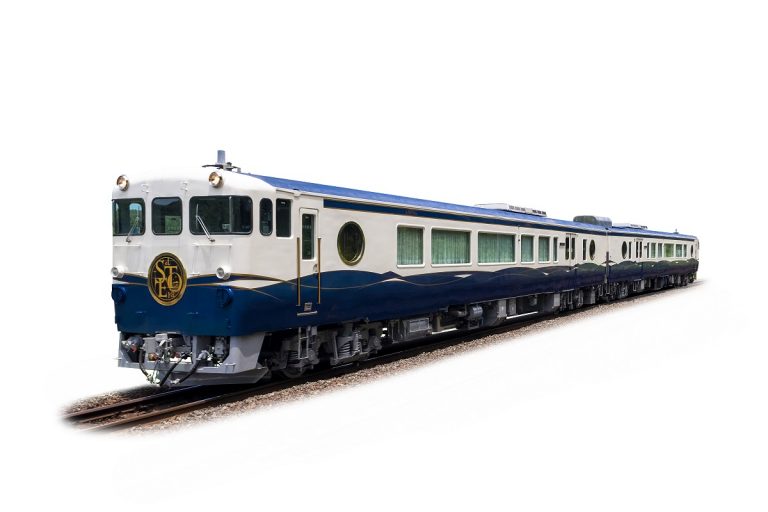 The etSETOra is a new tourism train that lets you enjoy the beauty of islands in the Seto Inland Sea. The name "etSETOra" was taken from the Latin term "et cetera," which means "and other similar things," from the Japanese "etto" which means "many" in the Hiroshima dialect, and "Seto" from the area's name. The name embodies the desire to express the many charms of Setouchi to the passengers.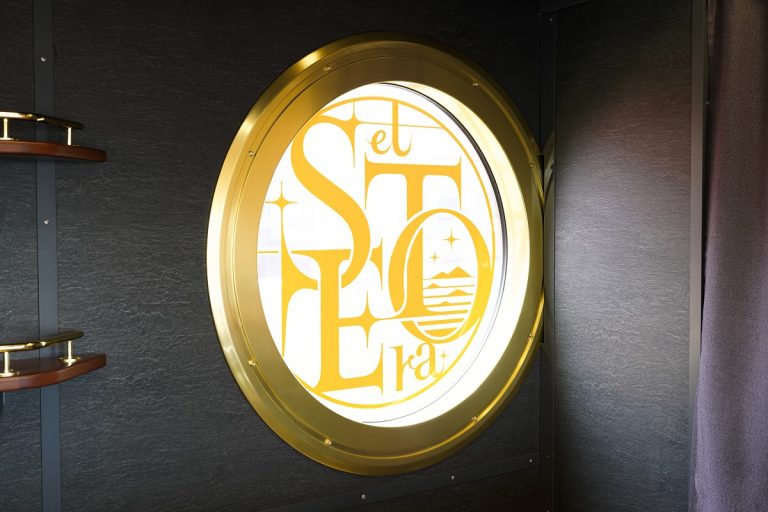 The etSETOra emblem represents a single railway that combines people, towns, food, traditions, customs, and more. The exterior is based on the blue of the Seto Inland Sea and the white of the waves that can be seen crashing on the shoreline. You will surely be excited by the beautiful exterior that makes you feel the breeze from the Seto Inland Sea.
Make the most of the Seto Inland Sea with the onboard services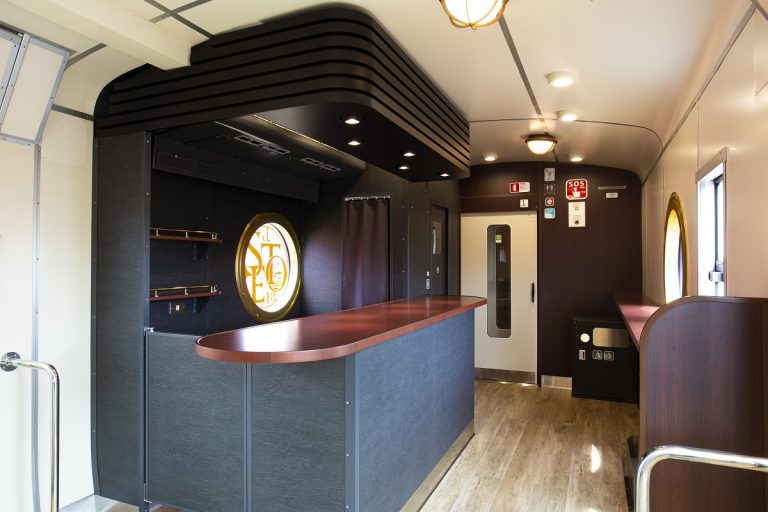 The interior of the etSETOra has been designed so that you can enjoy the beautiful Seto Inland Sea through the train car windows from any seat. The upholstery of the first car uses orange as the base tone to represent the relaxing atmosphere of autumn on Miyajima, one of the famous islands in the Seto Inland Sea. A fully-stocked bar is at the end of the car, so you can enjoy sake and snacks from locations along the rail line. The second car has a green interior representing the new foliage of the Setouchi mountains. The train is also equipped with a wheelchair-accessible restroom, and a luggage rack for suitcases and other belongings.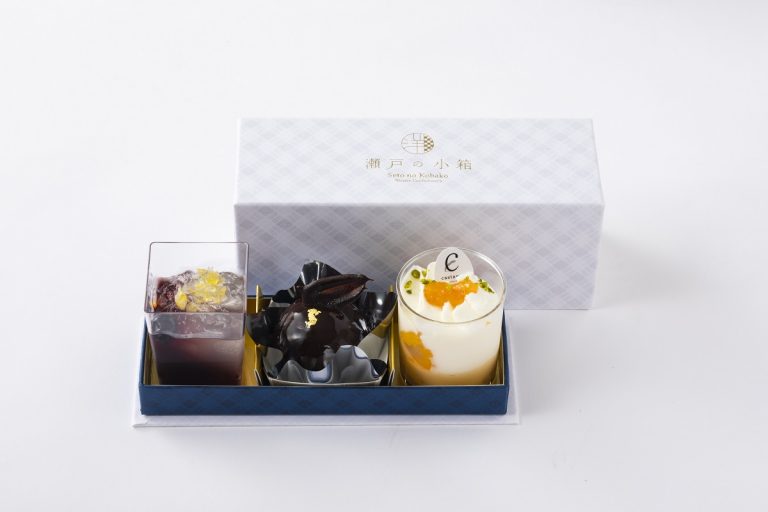 On the outbound route, if you make a reservation at least three days in advance, you will receive sweets from two local areas. With the excitement along the whole rail line of the etSETOra, even a three-hour journey will fly by.
*All seats on the etSETOra are reserved seats. You will also need to purchase a regular train designated seating green ticket in addition to the train ticket.