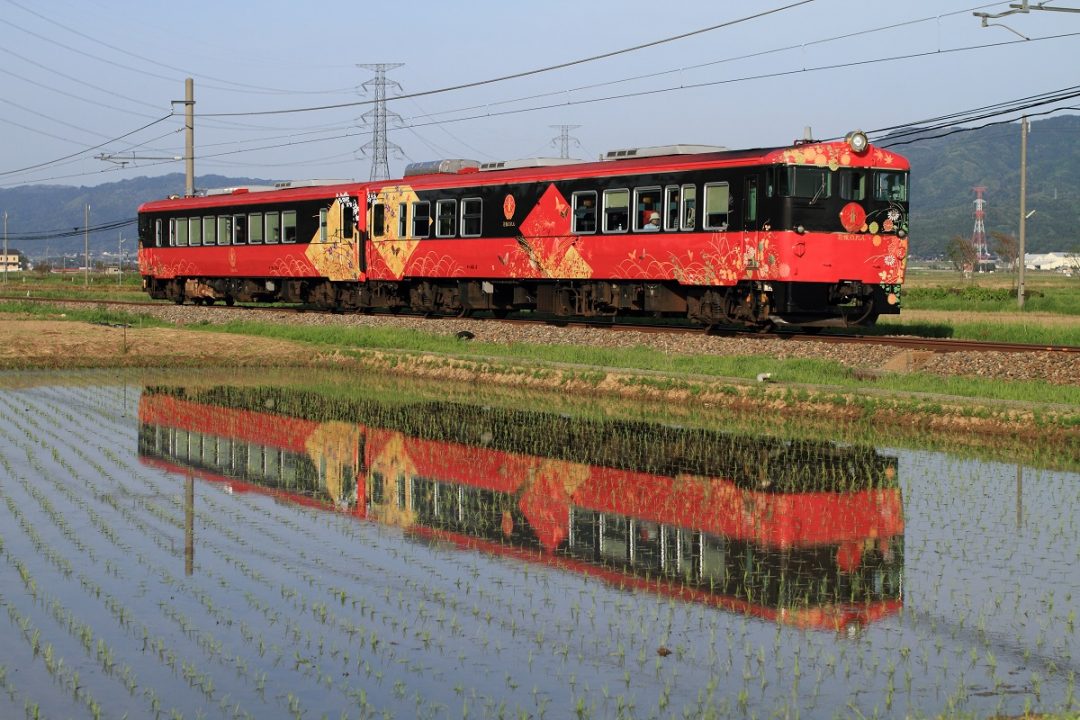 HANAYOME NOREN
A train that allows you to enjoy the Japanese traditions and beauty of the Hokuriku region
Main route

Kanazawa Station to Wakura Onsen Station
Route map
Popular spots & gourmet
The Story Behind The Train
Appreciate the beautiful design and facilities
The HANAYOME NOREN is a tourist train that runs along the Nanao Line in Ishikawa Prefecture. The train's name comes from the Ishikawa Prefecture custom of gifting daughters who are getting married a gorgeous noren curtain that expresses wishes for their happiness on the day of their wedding.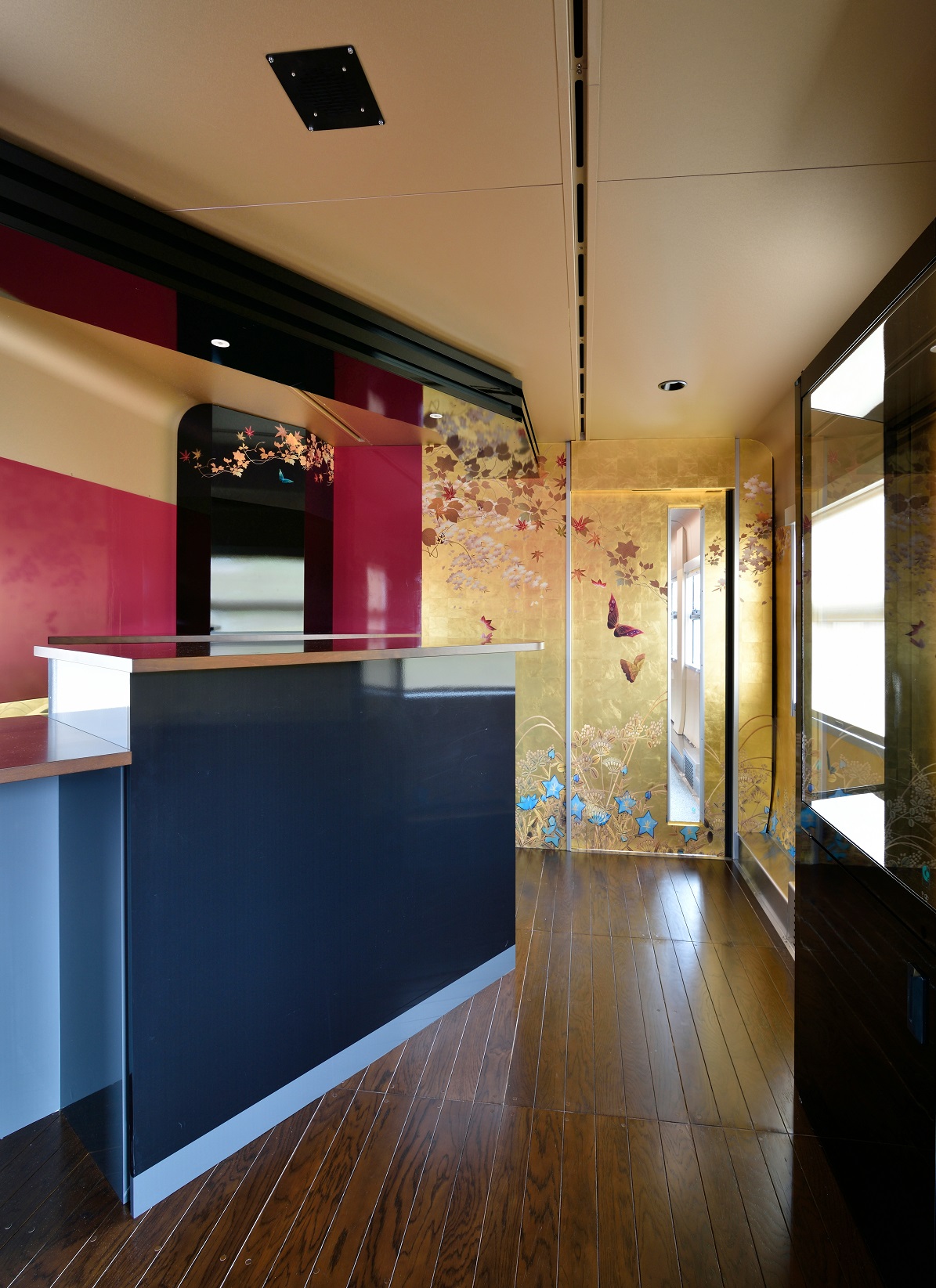 The concept behind the train cars is "hospitality through Japanese tradition and beauty." The design was inspired by the traditional crafts of the Hokuriku region – Wajima-nuri lacquerware, Kaga Yuzen dyeing, and Kanazawa gold leaf – and offers a sense of quintessentially Japanese harmony and beauty. When you step through the doors into the first car, the stunning walls with gold-leaf decoration will catch your eye.
The on-board merchandise space sells soft drinks, alcohol, confections, and original goods connected with the area around the railway line.
A train loaded with enjoyment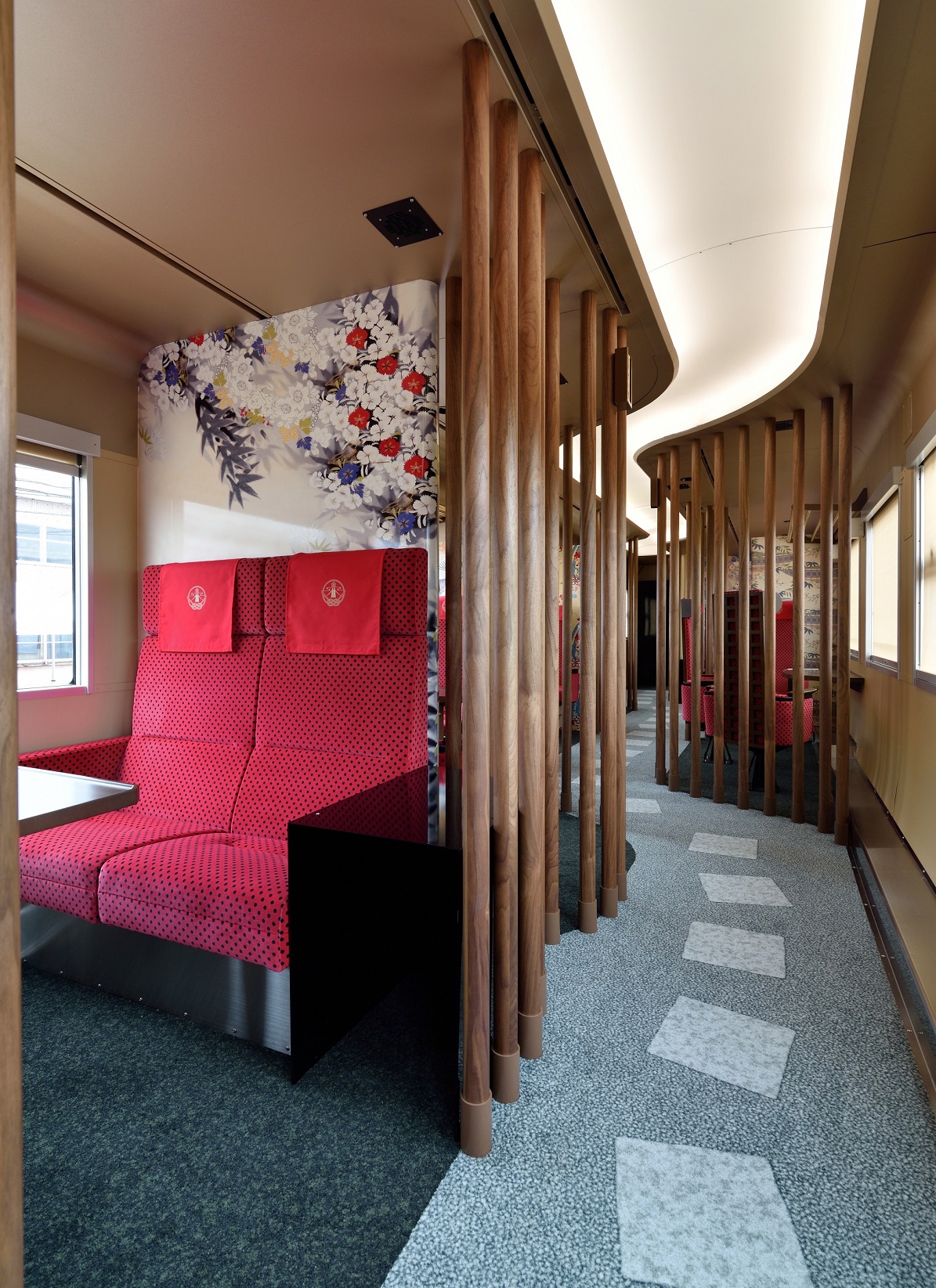 The first car has eight semi-private compartments in which you can enjoy a comfortable and relaxing ride. The second car has seating for 28 people, as well as an event space that hosts displays of Ishikawa Prefecture's traditional performing arts and introduces its specialty products on weekends (and sometimes during the week, too).
Don't miss the food, which you can enjoy by making a reservation in advance. Savor a delicious meal unique to Ishikawa as you watch the semi-rural satoyama scenery go past through the train window.
Take this train and savor the delights of Ishikawa through both your eyes and your taste buds.
*The HANAYOME NOREN is an express train with reserved seating only. Please reserve your seats before you ride this train.
*You can reserve a meal from one month to four days before your ride.