Odori Park
A place of relaxation for Sapporo City residents, which also doubles as the venue for the Sapporo Snow Festival
Closest station

Hakodate Main Line/Chitose Line/Sassho Line, Sapporo Station
Access

Hakodate Main Line/Chitose Line/Sassho Line, Sapporo Station
Location

Within Odorinishi 7-chome
Great Stuff to See and Do!
Teeming with flowers and enriching Sapporo, Hokkaido's capital city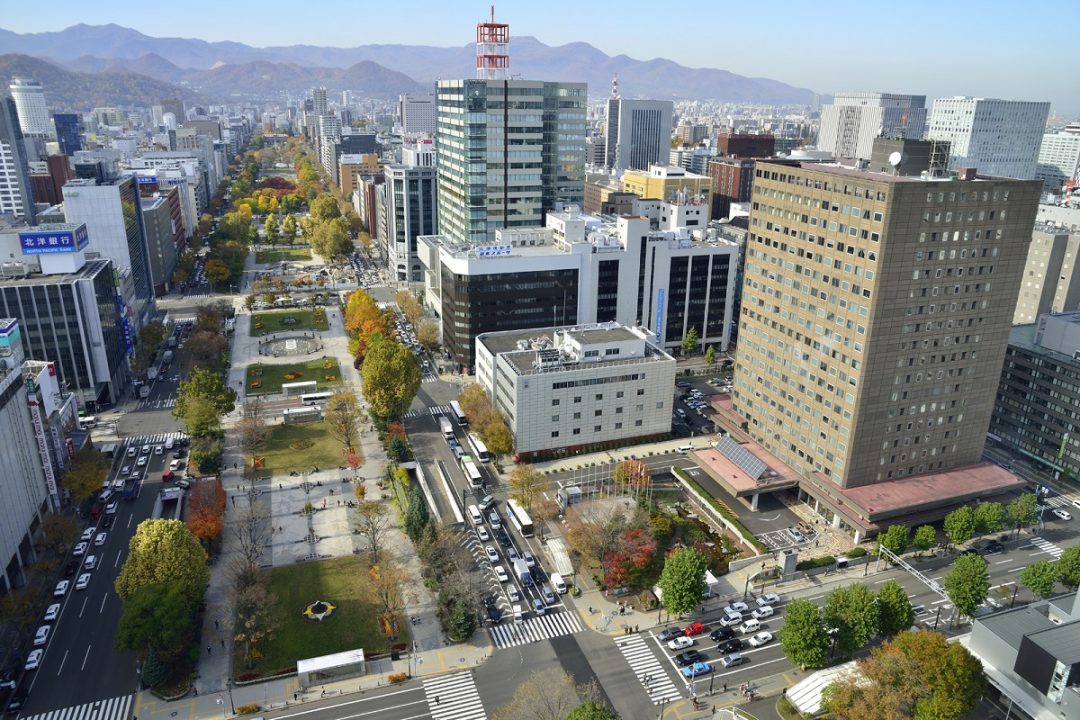 Hokkaido is the prefecture at the northernmost point of the Japanese archipelago, and it is also Japan's largest island. Sapporo is Hokkaido's capital city. Were you aware that a long green strip runs through the center of Sapporo? It is known as Odori Park. Odori means "main street," and in line with its name, it has a total length of 1.5 km and covers an area of 78,901 square meters, so as a park, it is long rather than wide. In fact, even today, it is still classified as a road, and has even been chosen as one of Japan's Top 100 Roads.
One of Odori Park's notable features is its beautiful array of flower gardens whose flowers bring joy to visitors in every season. The annual Odori Park Flower Garden Competition has been held for over 60 years.
Also the venue for the Sapporo Snow Festival, the largest snow festival in Japan
The Sapporo Snow Festival, Japan's largest snow festival, has been held at Odori Park every year since 1950, and so every winter, it is lined with snow and ice sculptures of various sizes. The themes are diverse, but include famous scenes from folk tales, the culture of Hokkaido's indigenous Ainu people, topical news from the year in question, and popular anime and game characters. As a general rule, the snow sculptures take around a month to build, and the festival attracts not only Japanese travelers but travelers from around the world.
*The Sapporo Snow Festival will not be held in 2021.