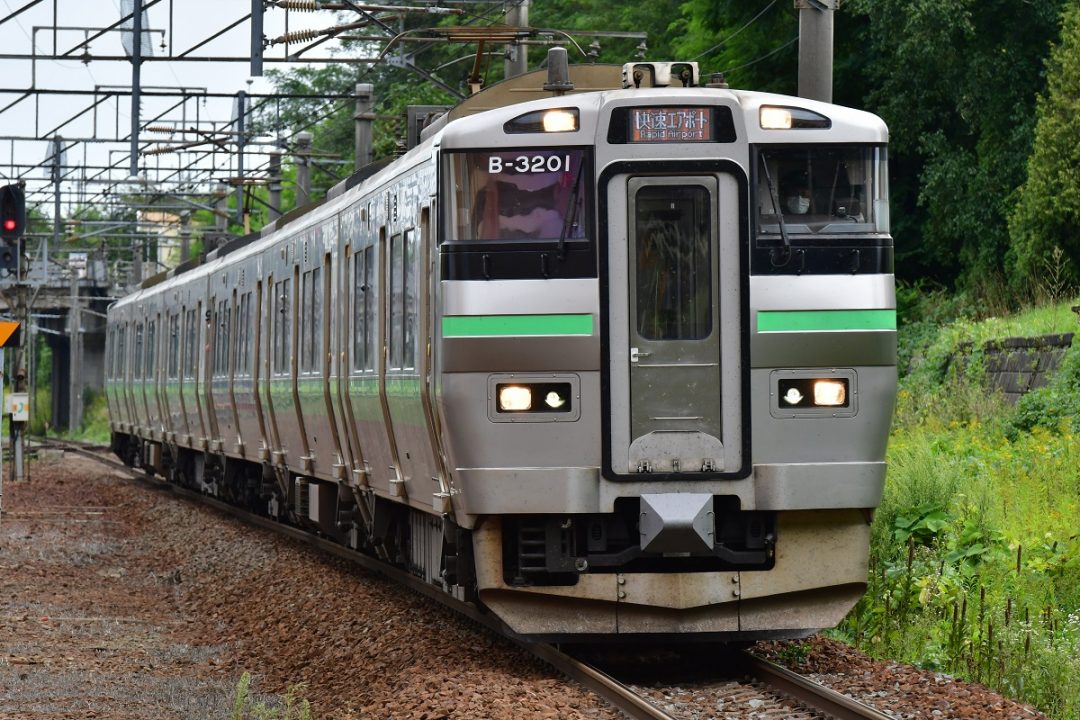 Rapid/Special Rapid Airport
Rapid/Special Rapid Airport
Direct airport connection – The trains to catch at the start and end of your journey!
Main route

Otaru Station – Sapporo Station – New Chitose Airport Station
Route map
Popular spots & gourmet
The Story Behind The Train
The high-speed connection between Sapporo and the airport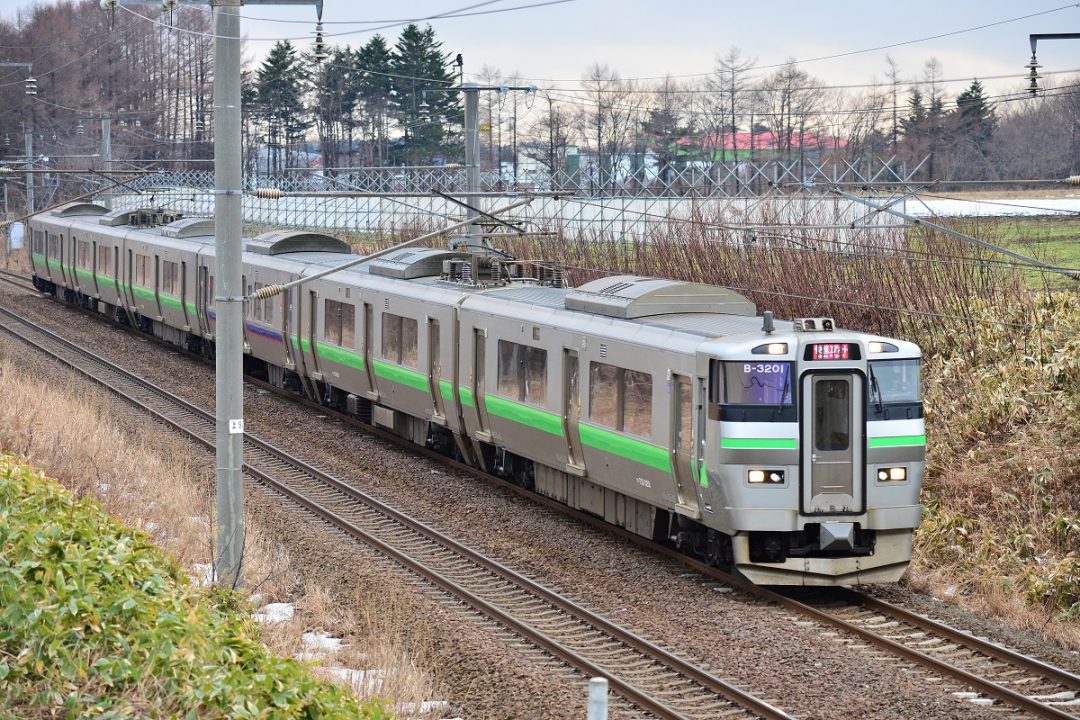 You could say that the train you catch from the airport after disembarking from your flight represents the first step in your journey. Whether you are feeling excited about visiting the region for the first time, or feeling relieved to see the familiar landscape of your hometown again, there are trains operating in Hokkaido that take those various feelings into account. Namely, the Rapid Airport and Special Rapid Airport trains that connect New Chitose Airport, Hokkaido's largest airport, to Sapporo, its largest city.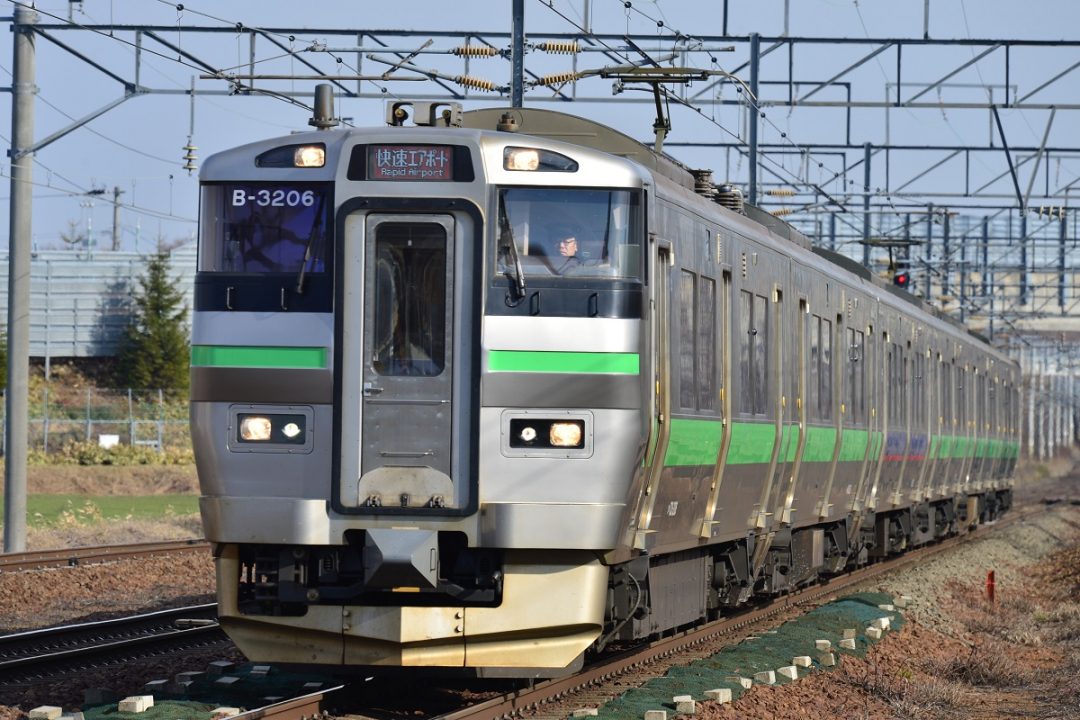 The Rapid Airport train travels the 46.6-kilometer distance from New Chitose Airport Station to Sapporo Station in as little as 37 minutes. Furthermore, the Special Rapid Airport train, which began operating in March 2020, travels the same distance in as little as 33 minutes. The trains are regularly used by travelers using New Chitose Airport, as well as people who commute to work or school along the route.
Range of measures used to ensure travelers feel at ease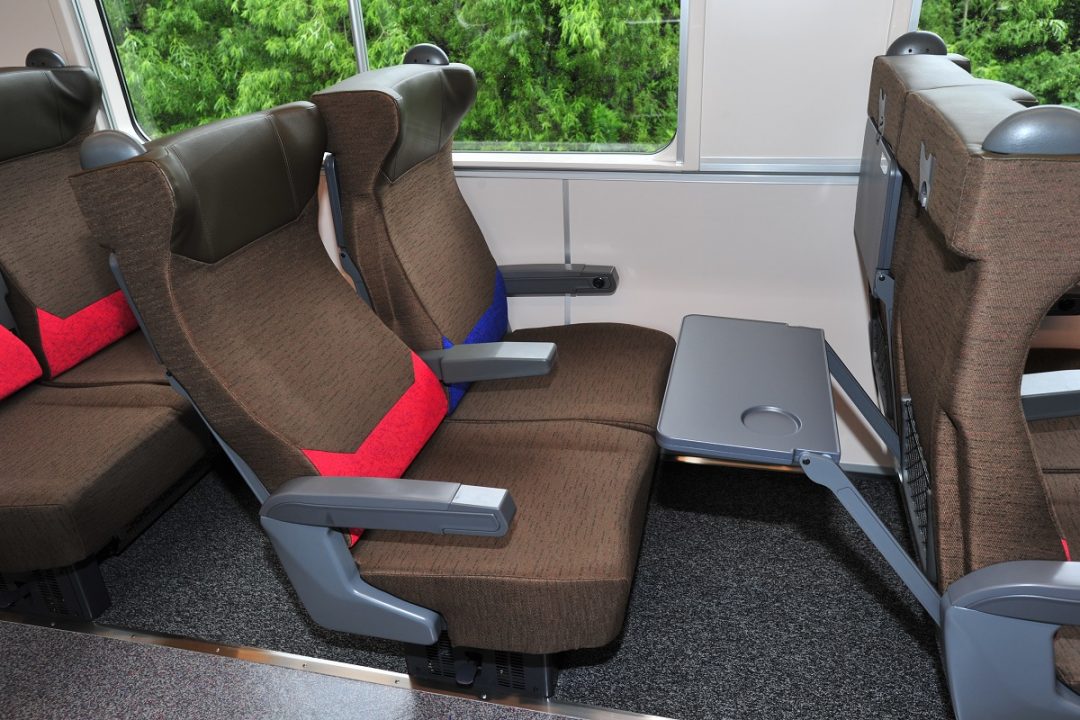 For an additional fee, train passengers can sit in "U seats." U seats reflect the concept of providing "a space where passengers can feel at ease and relaxed," and are one of the most distinguishing features of these trains.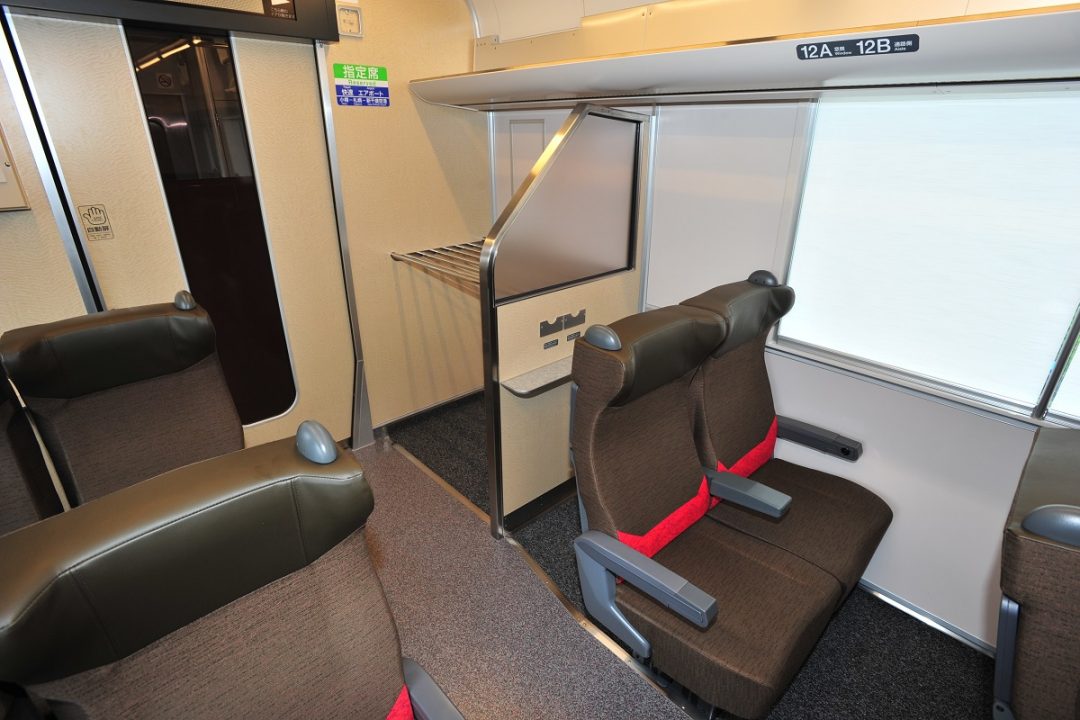 To start with, the train cars are already designed to provide more under-seat space than other train cars. On top of that, they are equipped with areas where passengers can store large luggage, so placing large suitcases in those areas allows passengers to stretch out their legs and relax comfortably. The cars' interiors feature relaxing woodgrain and earth colors, which also help to relax travelers' bodies and minds. These trains are designed to bring a sense of well-being to people who are beginning their journeys, as well as to those who are heading home after completing theirs.