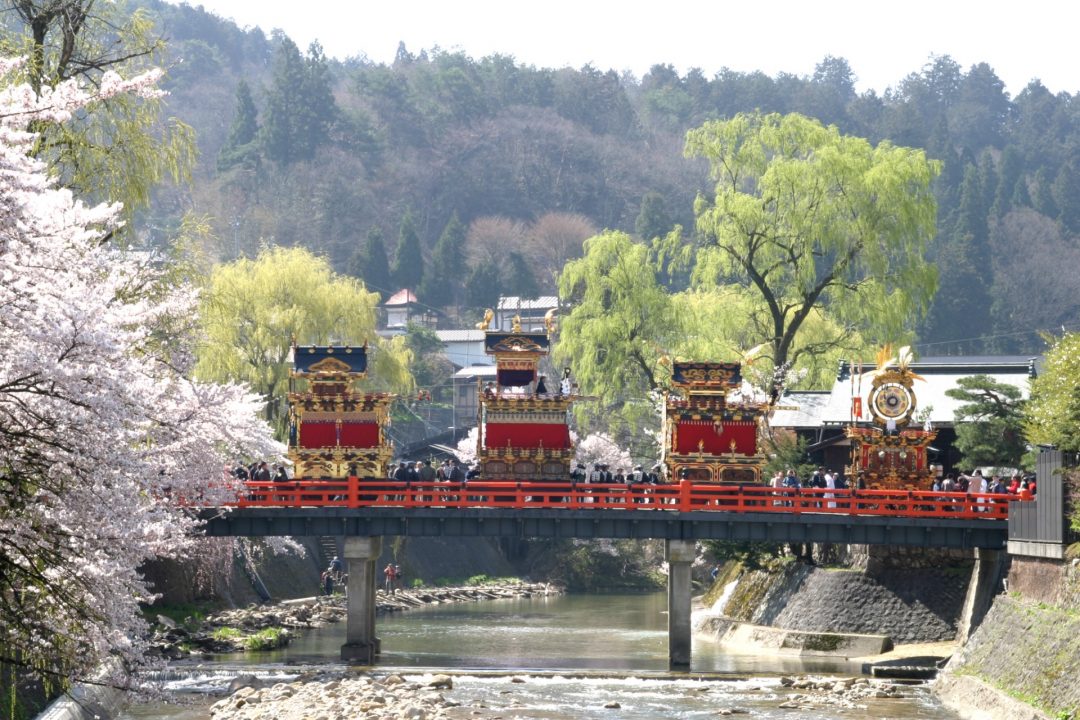 Takayama Festival
Considered one of the three most beautiful traditional festivals in Japan
Closest station

Takayama Station, JR Takayama Main Line
Access

・Sanno Festival at Hie Jinja Shrine: Around 25 minutes' walk from Takayama Station, JR Takayama Main Line

・Hachiman Festival at Sakurayama Hachimangu Shrine: Around 20 minutes' walk from Takayama Station, JR Takayama Main Line
Location

・Hie Jinja Shrine: 156 Shiroyama, Takayama-shi, Gifu

・Sakurayama Hachimangu Shrine: 178 Sakuramachi, Takayama-shi, Gifu
Date

・Sanno Festival: April 14 and 15

・Hachiman Festival: October 9 and 10
Great Stuff to See and Do!
Held twice a year as the Sanno Festival in spring and the Hachiman Festival in autumn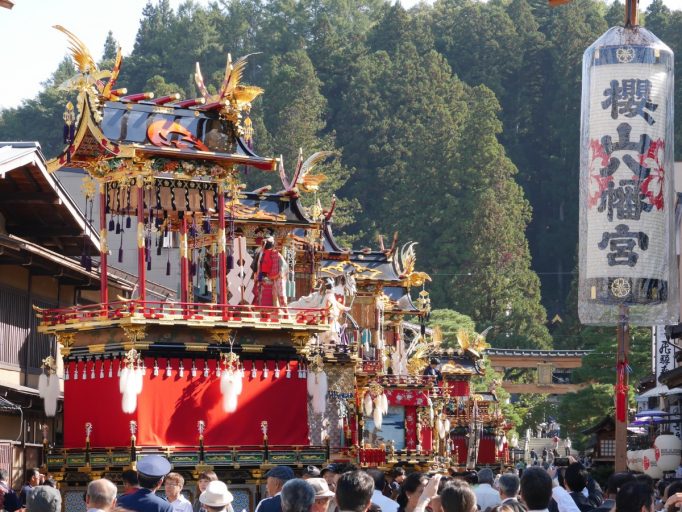 The Takayama Festival is considered one of the three most beautiful festivals in Japan and is the general name for two festivals: the Spring Festival and the Autumn Festival.
The Spring Festival is held each year by Hie Jinja Shrine on April 14 and 15, mainly in Kamimachi, south of Yasugawa Street. It is also called the Sanno Festival.
The Autumn Festival is held annually on October 9 and 10 on the north side of Yasugawa Street. It is also called the Hachiman Festival because it is the annual festival of Sakurayama Hachimangu Shrine.
These two festivals are also registered as a UNESCO Intangible Cultural Heritage under the name Takayama Matsuri no Yatai Gyoji (Takayama spring and autumn float festivals).
Gorgeous festival floats have been passed down from generation to generation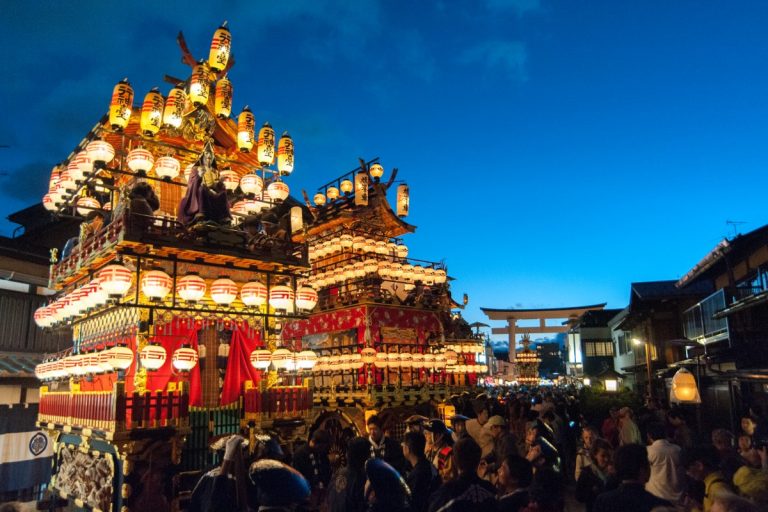 Both festivals feature more than 10 festival floats. The floats first appeared around 1718 and gradually took on the gorgeous and elaborate appearance they have today.
The first night of the festival begins with the Evening Festival (yomatsuri in spring and yoimatsuri in autumn), featuring a parade of floats decorated with more than 100 chochin (lanterns). The illuminated nighttime parade creates a wonderful atmosphere that's unique from the daytime festivities.
Some of the floats are equipped with ingenious marionette dolls known as karakuri ningyo. Skilled puppeteers called tsunakata use numerous ropes to give the marionettes delicate yet daring movements, making them appear as if they were alive.
There is also a procession of people dressed in traditional costumes parading through the town. Attending this festival really allows you to experience a number of Japanese traditions.
Enjoy the atmosphere of the Takayama Festival any time at the Hida Takayama Matsuri no Mori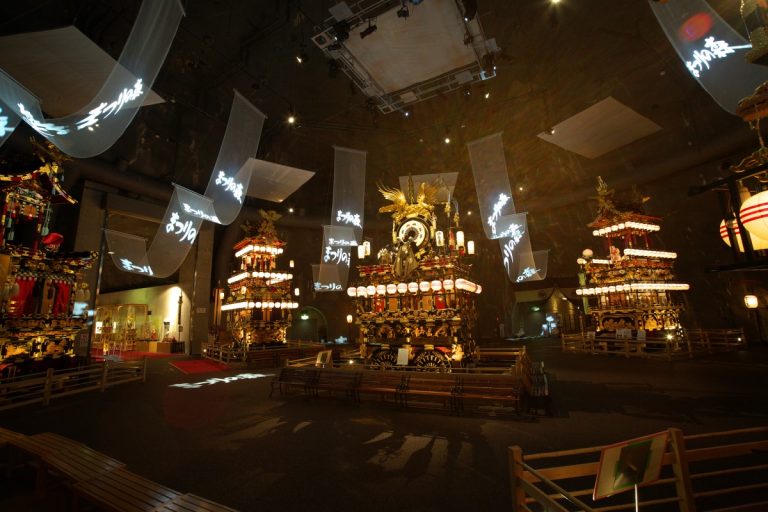 The Hida Takayama Matsuri no Mori (Hida Takayama Art & Festa Forest) is a museum where visitors can enjoy viewing the Takayama Festival floats all year round. Exhibits include the Heisei Yatai, the first newly built float in 150 years; the world's largest taiko drums; and computerized karakuri ningyo marionettes. The inside of the museum is illuminated with a variety of colors to evoke the atmosphere of the Evening Festival.
Located next door to the museum are the "Nature Forest," where visitors can interact with animals, and the "World Insectarium," with displays of rare butterflies and fossils from around the world.
■Closest station
Takayama Station, JR Takayama Main Line
■Access
Take the bus from JR Takayama Station for around 15 minutes
■Location
1111 Chishimamachi, Takayama-shi, Gifu
■Opening Hours
9:00–17:00
■Dates closed
Open year round (closed twice a year)
■Admission
・Hida Takayama Matsuri no Mori: Adult 1,000 yen, Child 600 yen
・World Insectarium: Adult 700 yen, Child 450 yen
・Hida Takayama Matsuri no Mori & World Insectarium: Adult 1,500 yen, Child 900 yen