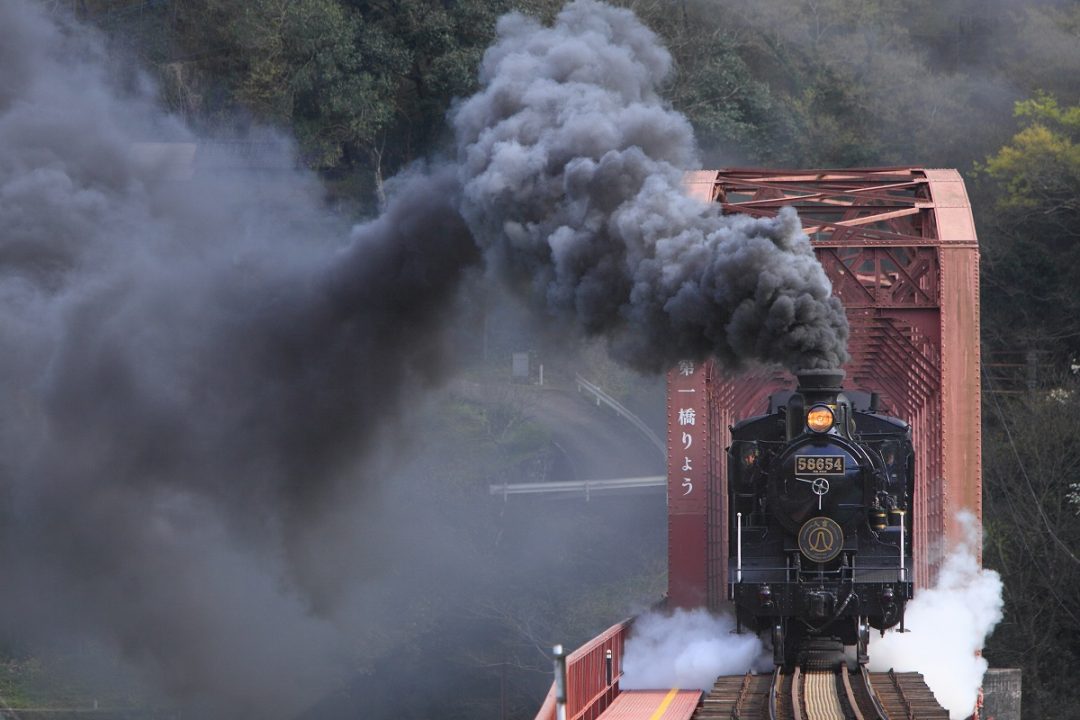 photo by Hirokazu Nagane
SL Hitoyoshi
Steam locomotive pulled by a train car from the early 1900s
Main route

Kumamoto Station – Hitoyoshi Station
Route map
Popular spots & gourmet
The Story Behind The Train
Nostalgic décor and storied history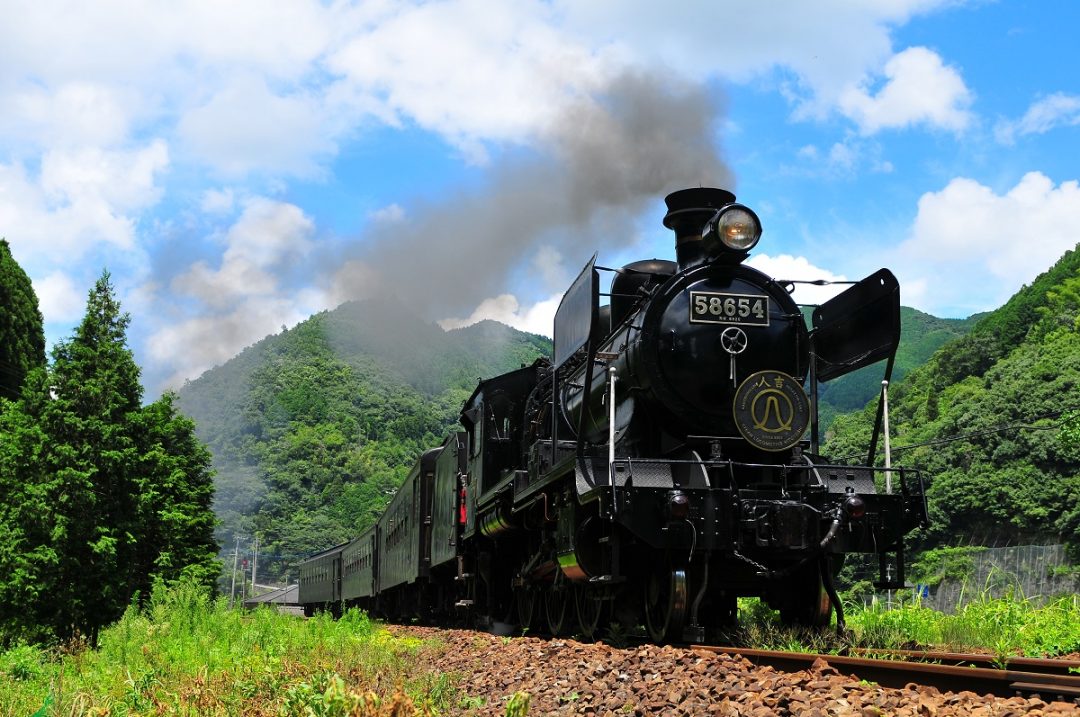 The SL Hitoyoshi is pulled along by the 8620-type No. 58654 tractor car, which is Japan's longest-active steam train engine and was built during the early 1900s. The retro design of the interior and exterior fully complement the train's history. The sound of the steam whistle reverberating inside the railcar adds to the excitement of the journey and reminds passengers of the days of old.
Wonderful riverside scenery along the way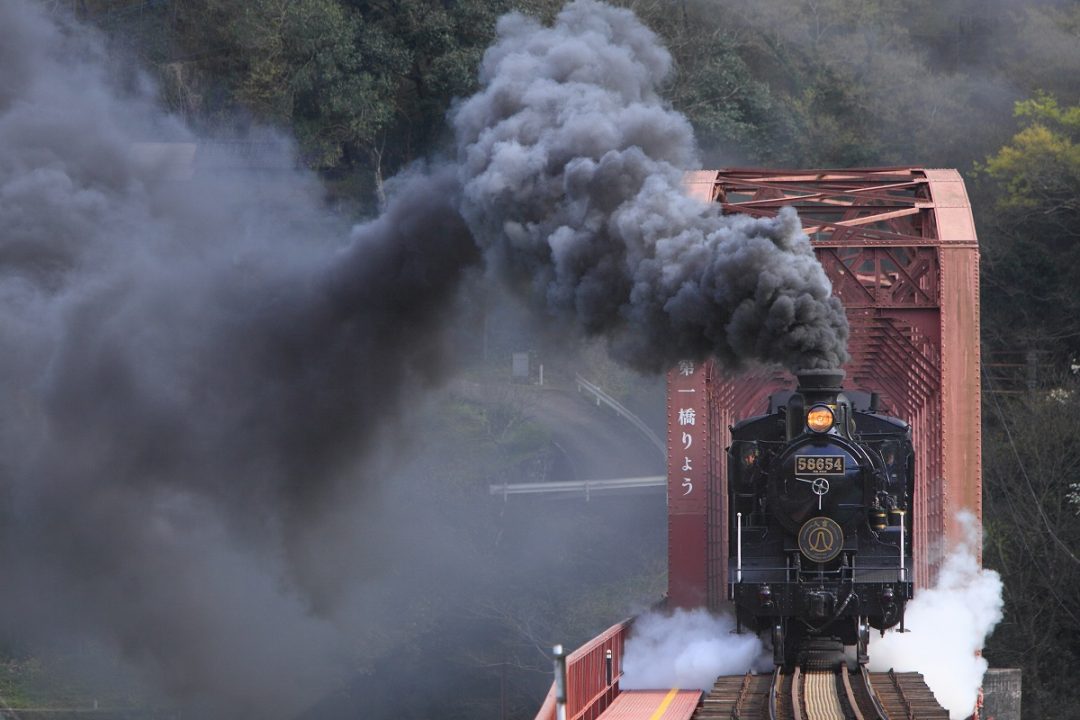 The SL Hitoyoshi travels from Kumamoto Station to Hitoyoshi Station along the Kagoshima Main Line and the Hisatsu Line. Along the way, it will travel beside the Kuma River and cross it several times, offering passengers beautiful riverside landscapes to enjoy. The panoramic scenery can also be admired from either of the observation lounges.
Plenty of ways to relax onboard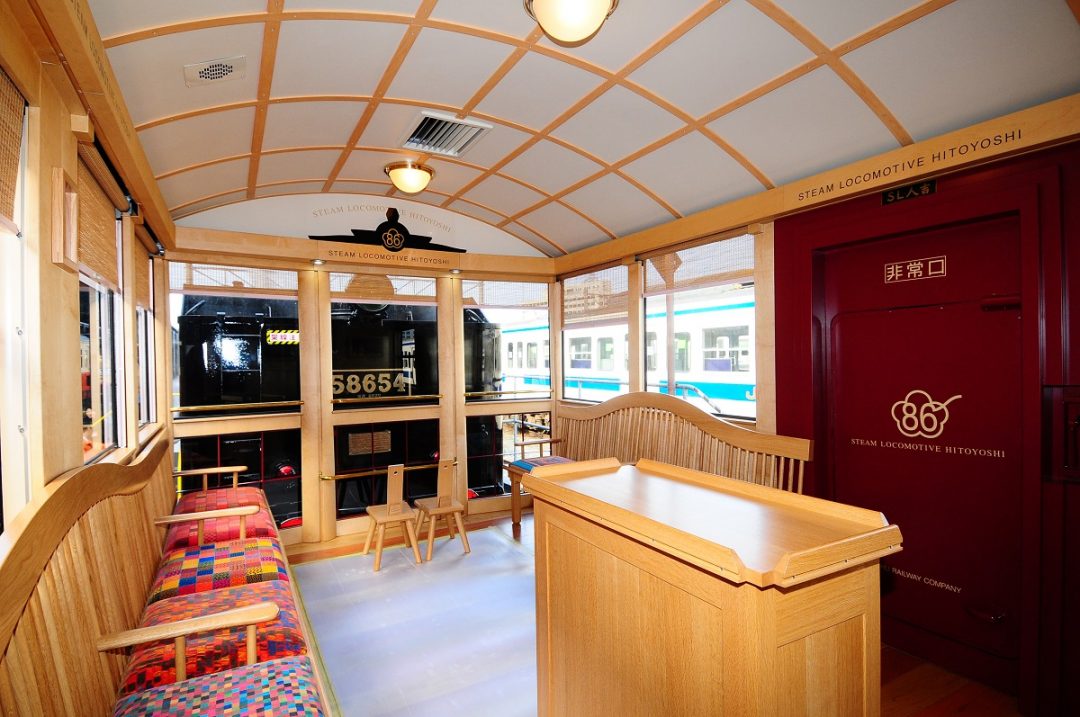 The three passenger cars were designed with an image of harmony in mind. The extensive use of wood throughout, and the installation of genuine leather or colorful fabric seating exude an elegant and classic atmosphere. Each car contains box seats for four as well as seats for two. Cars No. 1 and No. 3 contain observation lounges, while Car No. 2 houses a chic buffet space that sells beverages and light meals, as well as original merchandise. There is also a library in Car No. 3 with materials on railroads and steam locomotives.