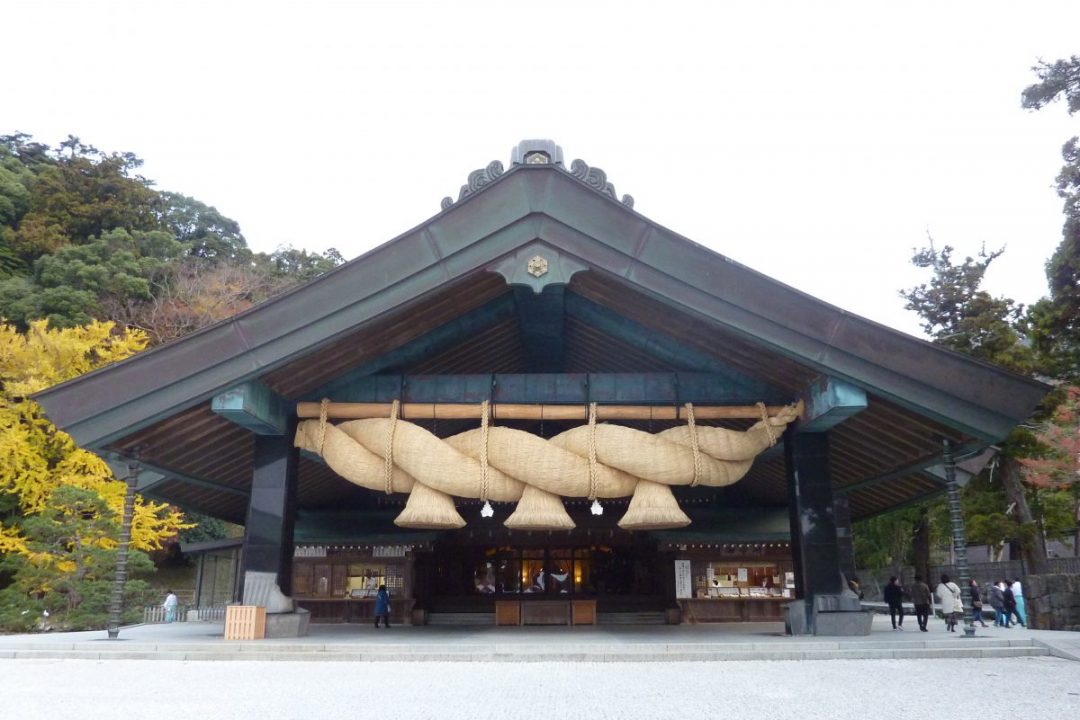 Take the train to a hatsumode experience!
In Japan, many people welcome the new year by going for their first temple or shrine visit at the beginning of the year, which is known as hatsumode. They pray for luck and receive fortunes from pieces of paper called omikuji.
All-night trains

Many people like to practice hatsumode at midnight on New Year's Day, so trains are temporarily operated from the night of New Year's Eve to the next morning in Tokyo and Osaka. The popular Yamanote Line that circles the Tokyo city center offers an all-night service, as well as the Osaka Loop Line that encircles central Osaka. Trains run at 10 to 20-minute intervals from midnight to around 5 a.m. when they are usually not in operation.

Yamanote Line

This line links famous areas in Tokyo with stops at Shibuya, Shinjuku, Ueno, Akihabara, and Tokyo stations. A trip around the whole circle takes around 60 minutes. You can access Meiji Jingu Shine, a popular hatsumode location, easily from Harajuku Station on this line.

Osaka Loop Line

This line connects stations such as Osaka, Osakajokoen (Osaka Castle Park), Tennoji, and Nishikujo. It has a total of 19 stations. You can quickly access Hokoku Shrine within Osaka Castle Park from Morinomiya Station.

Take the train to a hatsumode experience!

You do not necessarily have to use an all-night train service to experience hatsumode. It is recommended to stay near a temple or shrine in order to comfortably visit it. Here are introductions of temples and shrines where you can enjoy a train ride, experience hatsumode, and make a fresh start in the new year!

Journey to Yama-dera Temple aboard the Toreiyu Tsubasa

The Toreiyu Tsubasa is mainly operated on the weekends and holidays. Its days of operation in January 2020 are the 11th, 12th, 13th, 18th, 19th, 25th, and 26th.

Take the train to Yamagata Station, and then change to the Senzan Line and get off at Yamadera Station. The snow piles up in January, so be careful when walking!

Travel to Ise-Jingu Shrine aboard the Rapid Mie

You can ride the Rapid Mie from Nagoya Station, which is also a stop on the Tokaido Shinkansen. It operates every day.

Get off the train at Iseshi Station. Before reaching the Ise-Jingu Shrine, first go to the Outer Ise Shrine (Geku, Toyo'uke-daijingu) followed by the Inner Ise Shrine (Naiku, Kotaijingu). It is also recommended to walk around Okage Yokocho eating and shopping.

Visit Izumo Grand Shrine aboard the Ametsuchi

The Ametsuchi is mainly operated on the weekends and sometimes on Mondays. Its days of operation in January 2020 are the 25th and 26th.

Take the train to Izumoshi Station and then head to Izumo Grand Shrine by bus. With its thousands of years of history, Izumo Grand Shrine is the perfect place to visit at the start of the new year.
read more