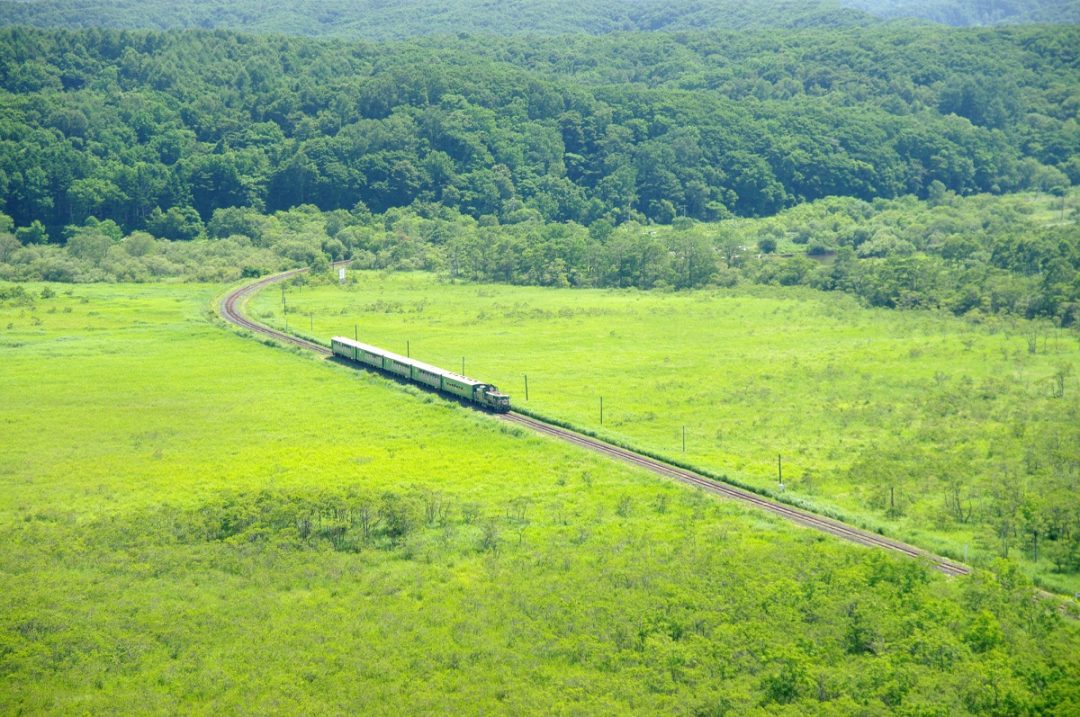 Kushiro Shitsugen Norokko Train
Kushiro Shitsugen Norokko Train
A leisurely train through the scenic Kushiro Wetlands
Main route

Kushiro Station – Tōro Station
Route map
Popular spots & gourmet
The Story Behind The Train
Specially designed for taking in the view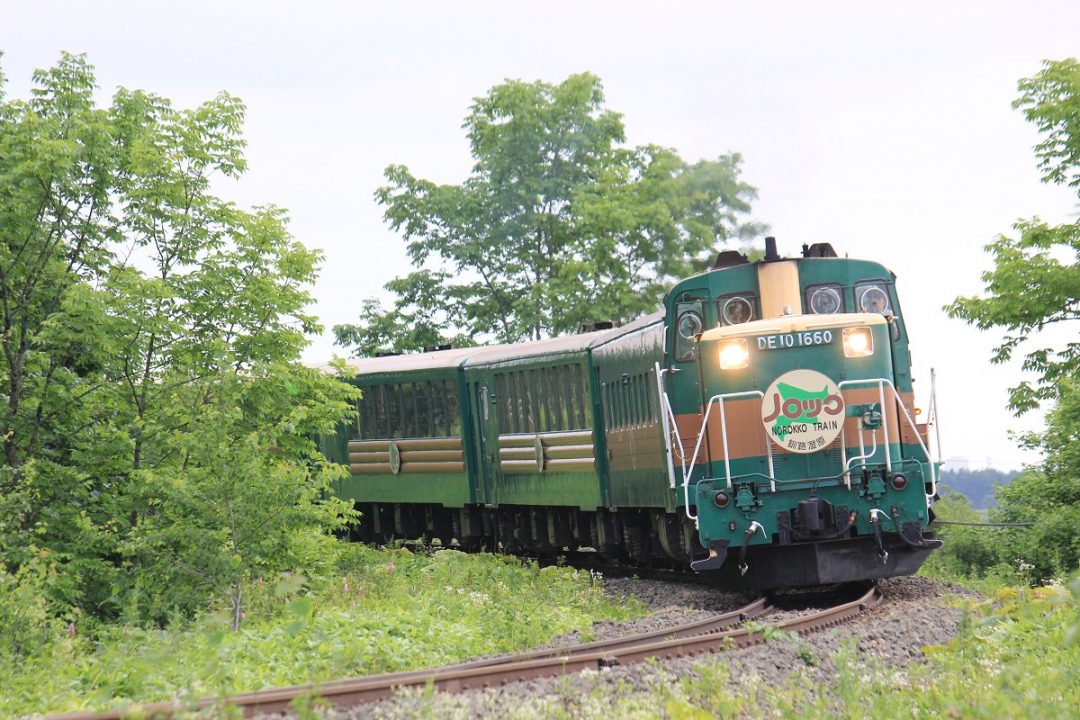 The Kushiro Shitsugen Norokko Train runs between Kushiro Station and Tōro Station on the Senmo Main Line, passing through the glorious natural scenery of the Kushiro Wetlands, the largest wetlands in Japan. With broad, open windows and three Norokko-model observation cars, the train is specially designed to let passengers fully enjoy the expansive landscape. In the observation cars, there are also bench seats with movable backrests that allow you to face either side of the train.
A leisurely journey with spectacular scenery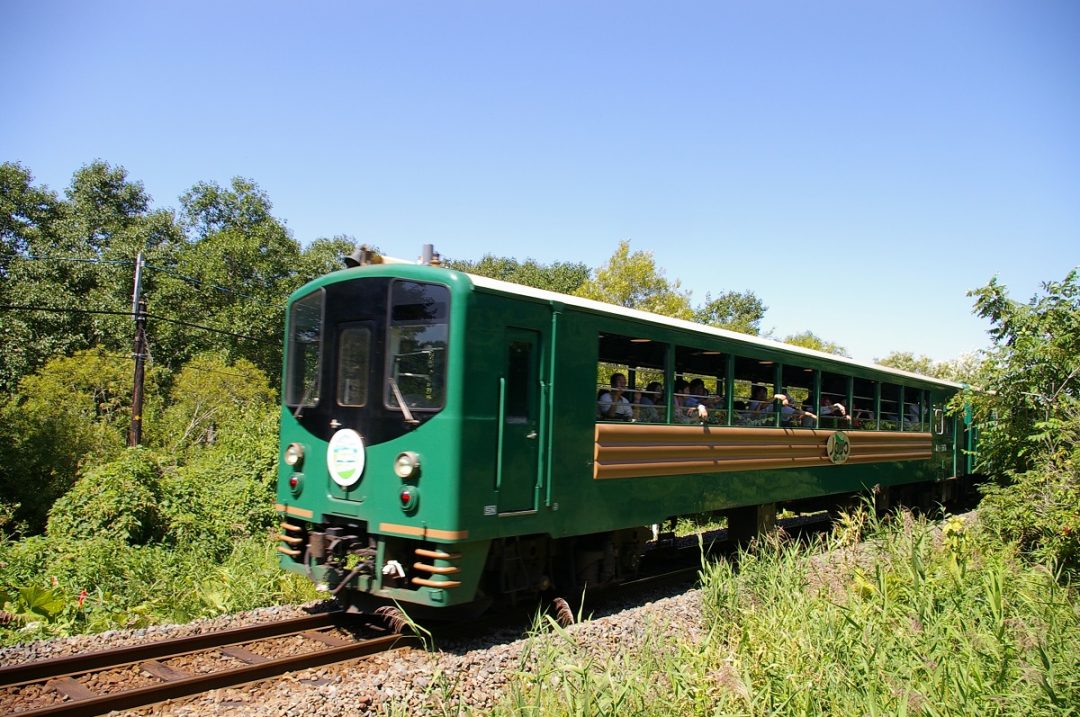 From Kushiro Station, the verdant green Kushiro Shitsugen Norokko Train follows the winding Kushiro River before passing right through the heart of the Kushiro Wetlands. With the Akan Mountain Range visible in the distance, and forests and water all around you, relax and enjoy the refreshing breeze, while admiring the beautiful landscape, until you slowly arrive at the final destination of Tōro Station.
Shop for onboard souvenirs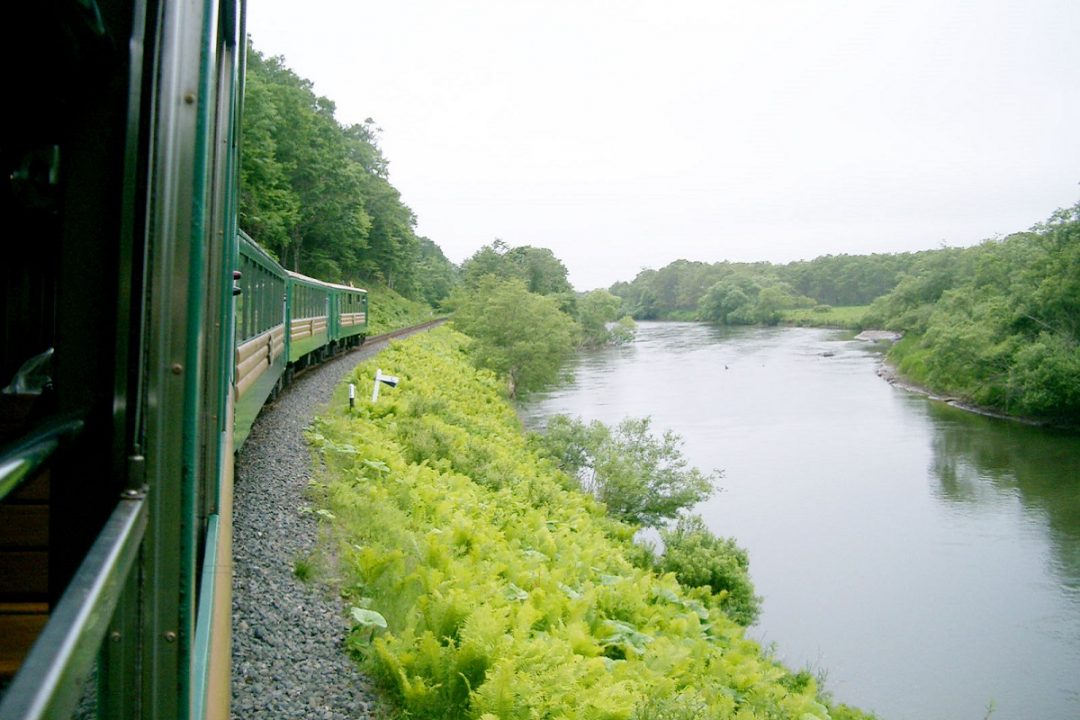 Make the train ride all the more memorable with a special souvenir. There are plenty of unique memorabilia and refreshments for sale onboard. Especially popular is the creamy and delicious Norokko Train pudding.