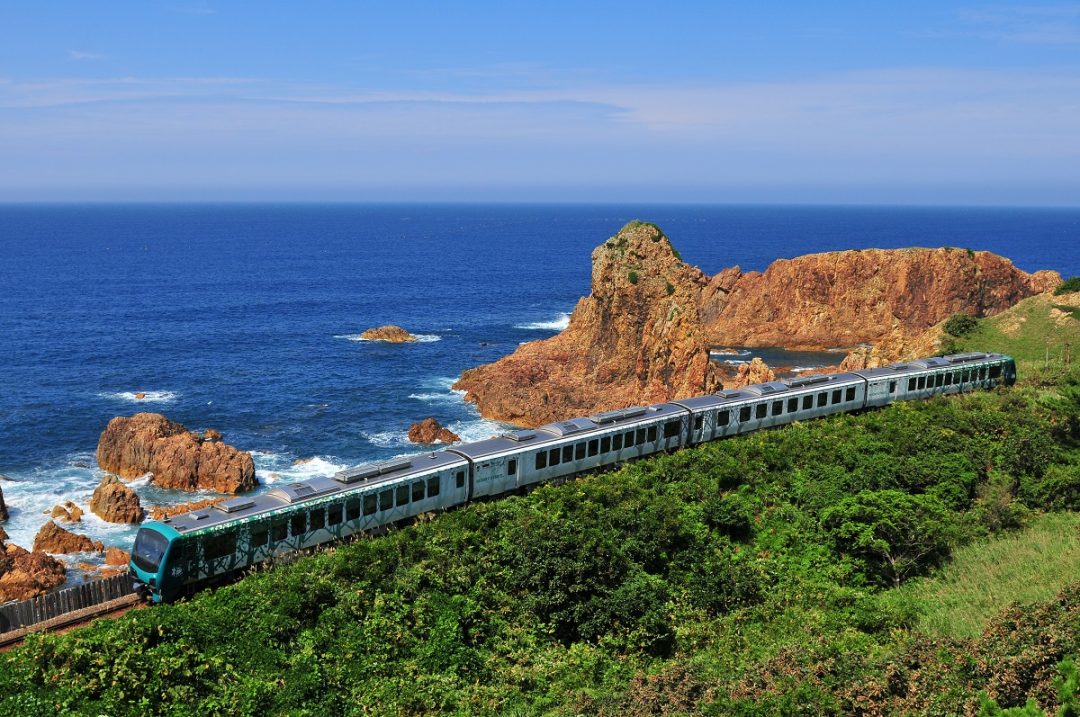 Resort Shirakami
A local Tohoku line you should take at least once
Main route

Aomori Station to Akita Station
Route map
Popular spots & gourmet
The Story Behind The Train
Enjoy views of unspoiled natural beauty
The Resort Shirakami is a sightseeing train that runs on the Gono line, with views of Shirakami Sanchi, a registered World Natural Heritage site, and the beautiful Sea of Japan coastline.
In addition to the beauty from the windows, there are plenty of highlights along the railway line. The train stops for a long period at Senjojiki Station, so you can stroll around Senjojiki Coast where the extensive "rock tatami," so-called because it resembles rocky tatami mats, stretch on. Juniko Station is the perfect place to start trekking around the 33 lakes, including Aoike Pond.
Three types of trains in service
There are three types of Resort Shirakami trains, known as the Aoike, the Buna, and the Kumagera. Each train has observation rooms in the first and fourth cars, and box seating that is perfect for group travel in the second car.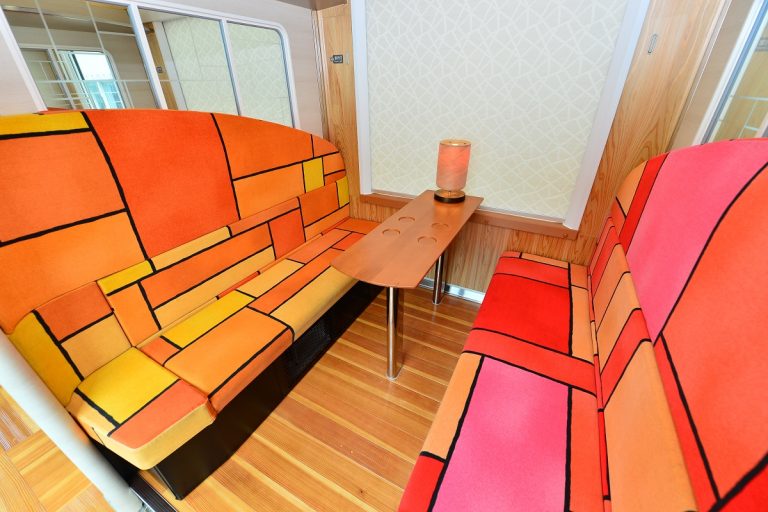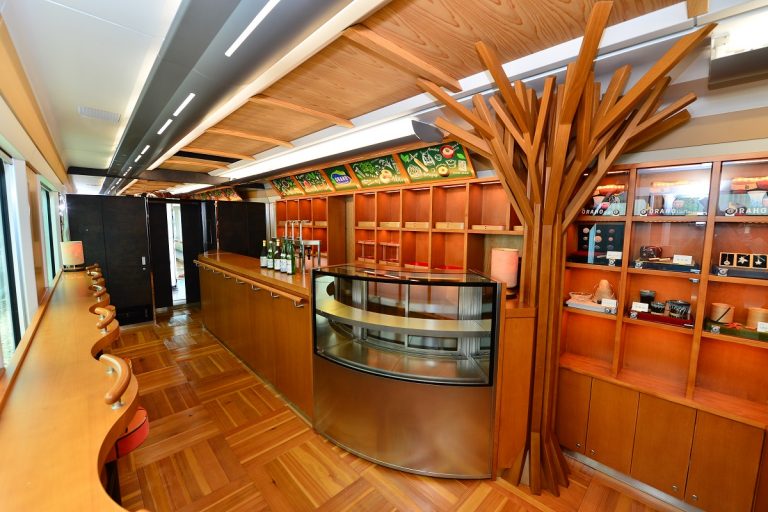 The Buna, which debuted in 2016, uses a lot of wood that is grown in the areas surrounding the railway line, such as Japanese cedar and hiba (a type of cypress), in its interior, giving an impression of warmth. In the third car there is a counter where you can buy specialty goods from the areas through which the railway line runs, such as local sake, coffee, and confections.
*All seats on the Resort Shirakami are reserved seating. Please book your seats in advance.