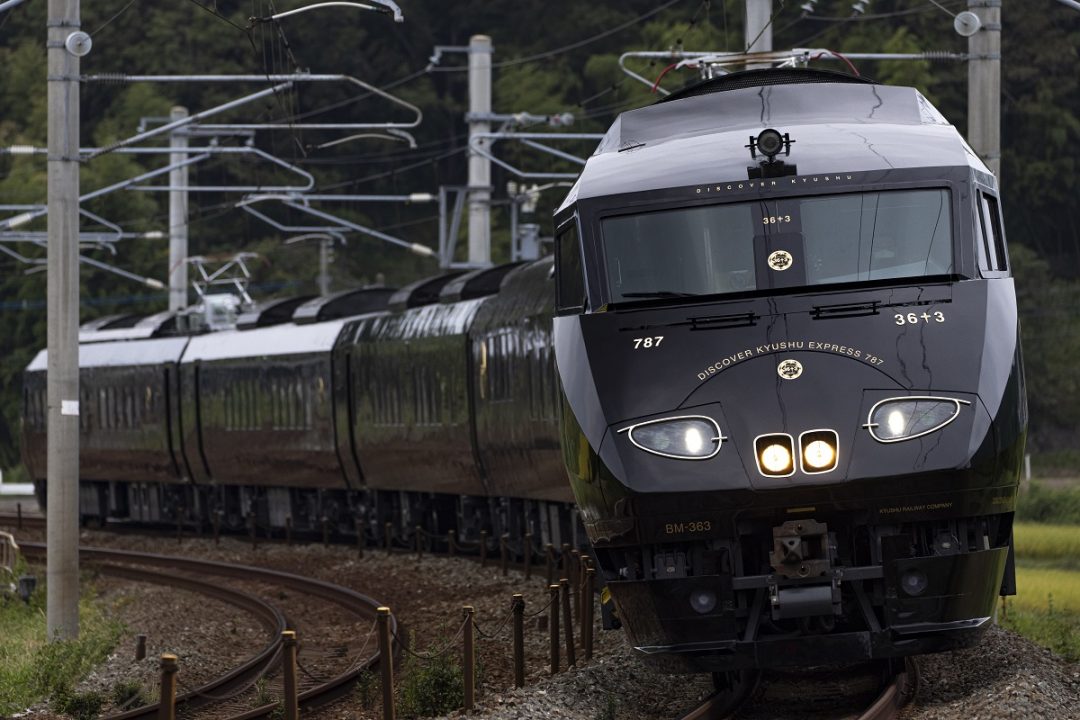 36+3 (Sanjyu-Roku plus San)
A new, exceptional train packed with the charms of Kyushu
Main route

Thursday Course: Hakata Station to Kagoshima Chuo Station
Friday Course: Kagoshima Chuo Station to Miyazaki Station
Saturday Course: Miyazaki Airport Station to Beppu Station
Sunday Course: Oita Station to Hakata Station
Monday Course (afternoon route): Hakata Station to Sasebo Station
Monday Course (evening route): Sasebo Station to Hakata Station
*The sale of Thursday Course tickets is currently suspended due to the impact of natural disasters in Kagoshima.
Route map
Popular spots & gourmet
The Story Behind The Train
Your own experience completes this train
The 36+3 tourism train runs on five routes that differ depending on the day of the week around Kyushu, the 36th largest island in the world. Each of the five routes offers seven "episodes," tourism highlights to enjoy in Kyushu, for a total of 35 episodes in all.
Why is this train called "36+3"? Even though there are 35 episodes, we added one more, 36, which is the story of your own travels. The "+3" comes from our desire to provide the passengers with 1) surprise, 2) impression, and 3) happiness. This train can be ridden on a daily basis, and it is convenient for travel. We encourage you to create your own story on this train in Kyushu!
Presenting the charms of Kyushu through the finest-quality cars
All the cars on the 36+3 are green cars. Cars one through three offer private rooms, so you can make the most of a relaxing journey in a calm atmosphere. Private rooms must be reserved through travel agencies or other sources.
Part of car three is a buffet where you can purchase food and drinks from Kyushu. Car four is a shared space for passengers to use, where events are also scheduled to take place.
Cars five and six are regular seating that can be reserved with the JR Kyushu Rail Pass and an additional payment.
*All seats on the 36+3 require a reservation. Please confirm availability on the day you wish to travel, and reserve a seat before boarding.
https://kyushurailpass.jrkyushu.co.jp/reserve/(English)