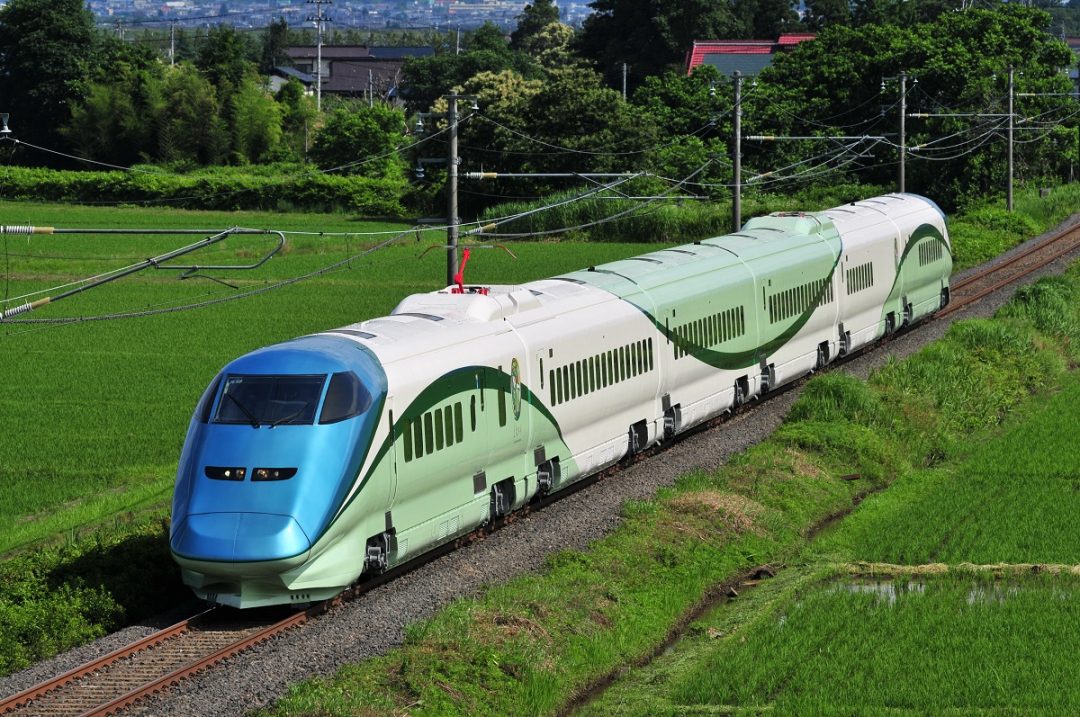 Toreiyu Tsubasa
A hot spring resort inside a Shinkansen
Main route

Fukushima Station – Shinjo Station
Route map
Popular spots & gourmet
The Story Behind The Train
Yamagata-inspired design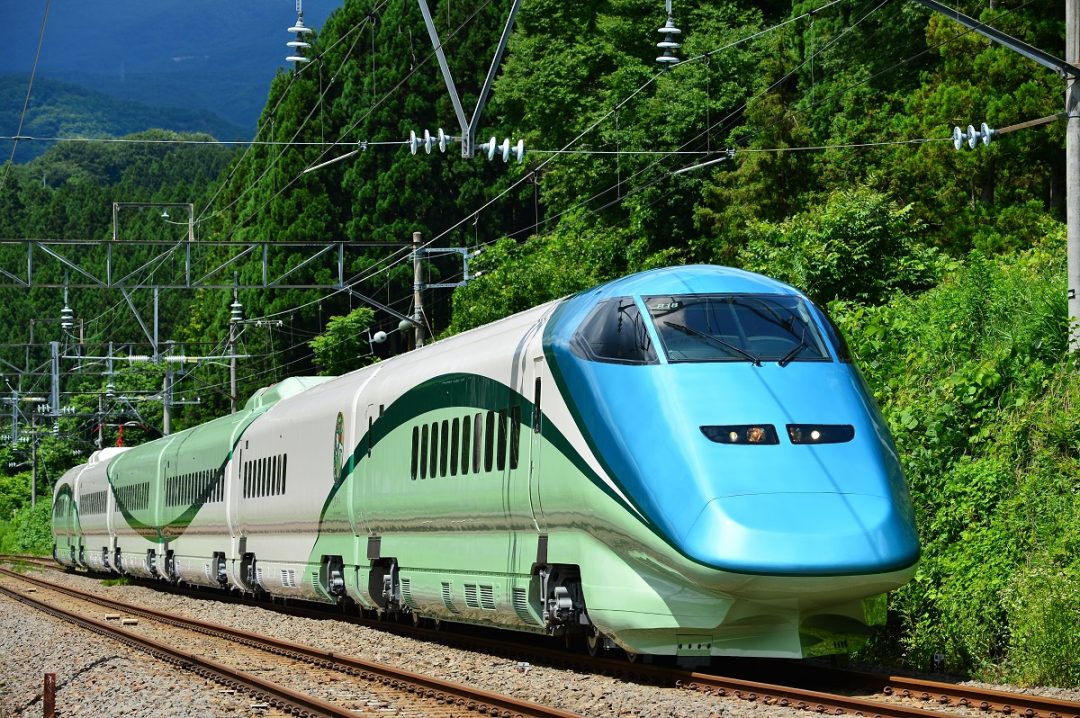 The Toreiyu Tsubasa runs along a section of the Yamagata Shinkansen between Fukushima Station in Fukushima Prefecture and Shinjo Station in Yamagata Prefecture. Yamagata-inspired motifs can be found throughout the train's design, such as the Yamagata fruits in its logo or the exterior coloring, which is a combination of green, denoting Mount Gassan, blue, representing the Mogami River, and white, depicting snowy Mount Zao. Local Yamagata food and sake are available onboard as well.
Relax in the hot-spring-resort-like atmosphere
The beautiful interior and facilities invite passengers to feel as if they have been transported to a hot spring retreat. This is the first Shinkansen to be installed with foot baths, allowing passengers to soak their feet while taking in the gorgeous views of the surrounding scenery. There is even a yuagari post-bath lounge where passengers can cool off afterwards. Passengers can also enjoy reclining seats equipped with movable pillows in the standard reserved seating car, or unwind on the spacious tatami mat seating in one of the Japanese reserved seating cars.
Sunny disposition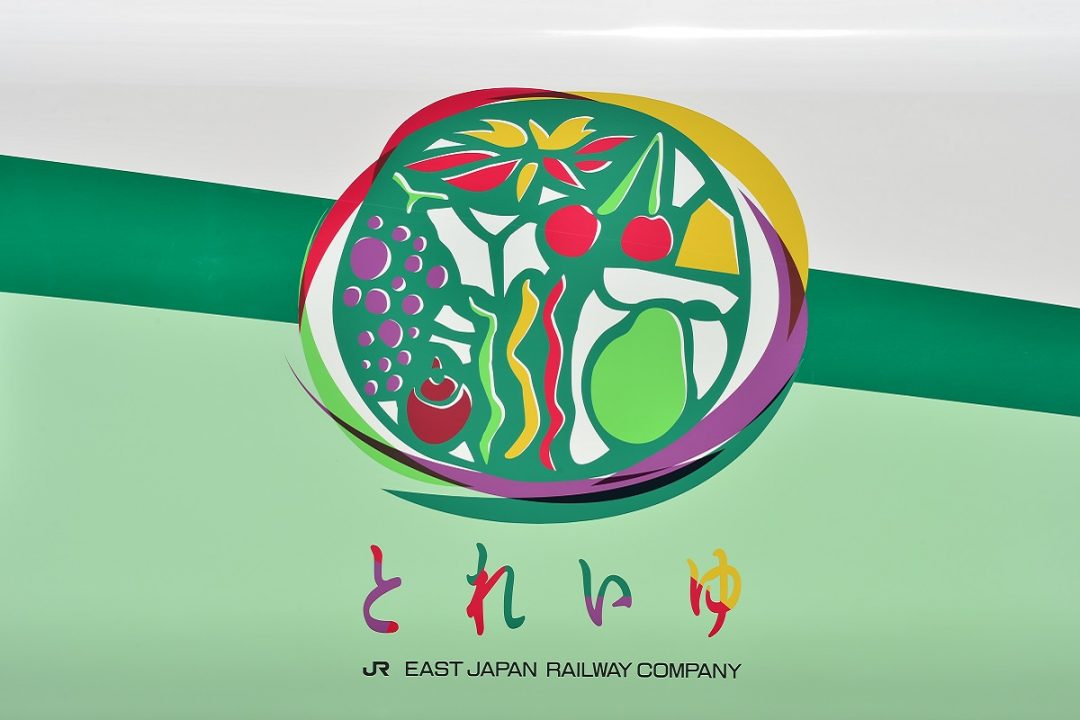 The "Toreiyu" in the train's name is an English/French/Japanese portmanteau derived from the Japanese pronunciation of "train" (to-re-in) and "soleil" (so-lei-yu), French for "sun," while "Tsubasa," meaning "wings" in Japanese, is the name of the standard Yamagata Shinkansen cars.